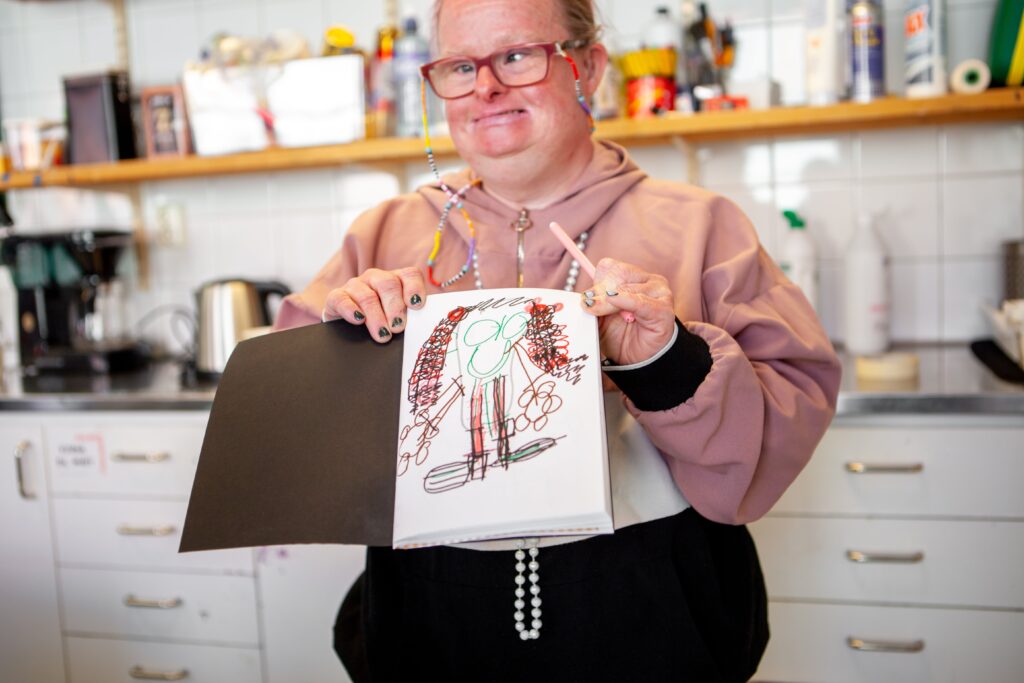 Konstlyftet
2011–ongoing
In 2011 Malmö Konsthall started Konstlyftet, a project targeted towards adults with cognitive or physical disabilities. Konstlyftet has grown in scale steadily over the years and today the project generates multiple exhibitions in the Konsthall's workshop alongside public artworks around the city. The possibility of opening a permanent studio for people with developmental disabilities, Frisco Studio Syd, is now being investigated.
Since its beginnings, Konstlyftet has been driven by Malmö Konsthall in close collaboration with daily activity centres in accordance with the Swedish Disability Rights Federation. Konstlyftet aims to offer participants an open space for inspiration and creativity, based on every individual's personal needs and on their own terms. The ambition is to provide participants with a chance to develop a professional artistic practice and to make visible their voices and experiences, in both contemporary art spaces and the public realm. The art that is created under the framework for Konstlyftet becomes a meeting place for many different perspectives and contributes to an increased sense of understanding between the residents of Malmö.
"One of the most important tasks that I believe we have at the Konsthall is to give voice and space to those who don't have the opportunity to follow established paths but want to express themselves artistically."

Mats Stjernstedt, director of Malmö Konsthall
The project expanded in 2020, as MKB Fastighets AB (real estate company) and Funktionsstödsförvaltningen (the Disability Support Office) joined as new collaboration partners. This collaboration has meant that there is now a public art commission as part of Konstlyftet, where participants create artworks for one of MKB's residential areas in Malmö under the guidance of professional artists. In this way, those who are a part of Konstlyftet are involved in larger processes of rethinking, designing and conserving shared public space.
"We have invested in public art for many years at MKB. Konstlyftet is a fantastic project as it contributes to an increased sense of inclusion where different perspectives and experiences are valued and expressed."

Emma Cedermarker Belec, Director of Administration at MKB