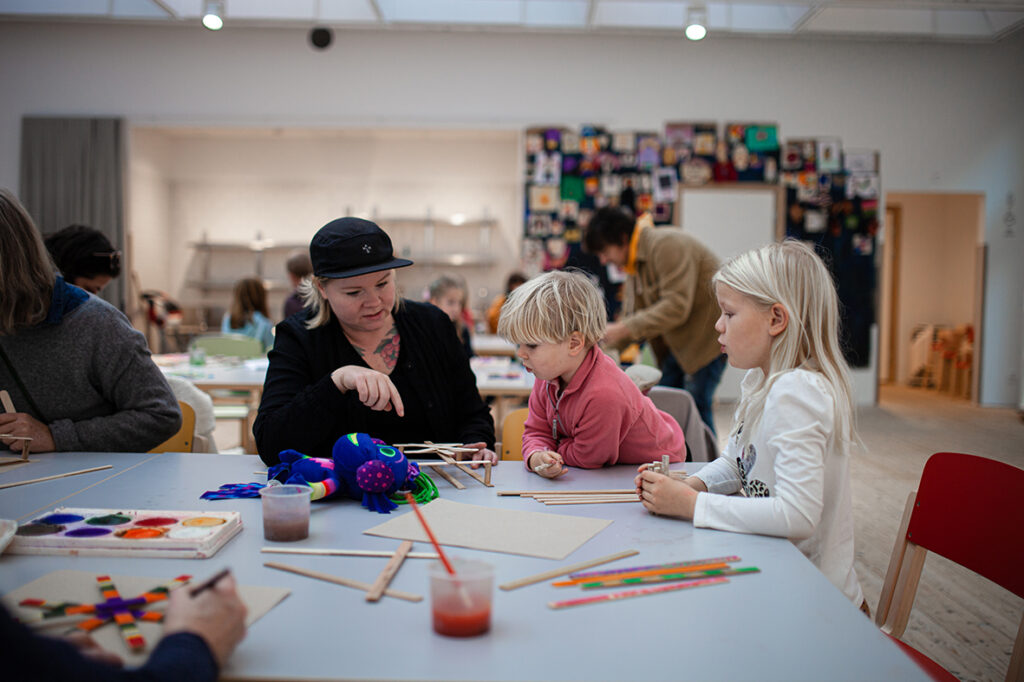 About the Workshop
We want to provide our visitors with keys to art and creativity. Regardless of your prior knowledge you can experience our exhibitions, learn something new and explore your creativity.
The popular workshop space at Malmö Konsthall is open on weekends and during school holidays. Our workshops are run by educators, many of whom are professional artists themselves. We work with materials, techniques, and subjects inspired by our current exhibitions, so you can expect to experience something new each time you visit. You are also welcome to visit the workshop on weekdays, to work on your own for a while. It is always free of charge, and you can bring what you have made home with you.
The public workshops are intended for visitors of all ages. We sometimes organise creative workshops for specific groups, such as seniors or young adults, or offer workshops in other languages than Swedish. You will find these events scheduled in our calendar.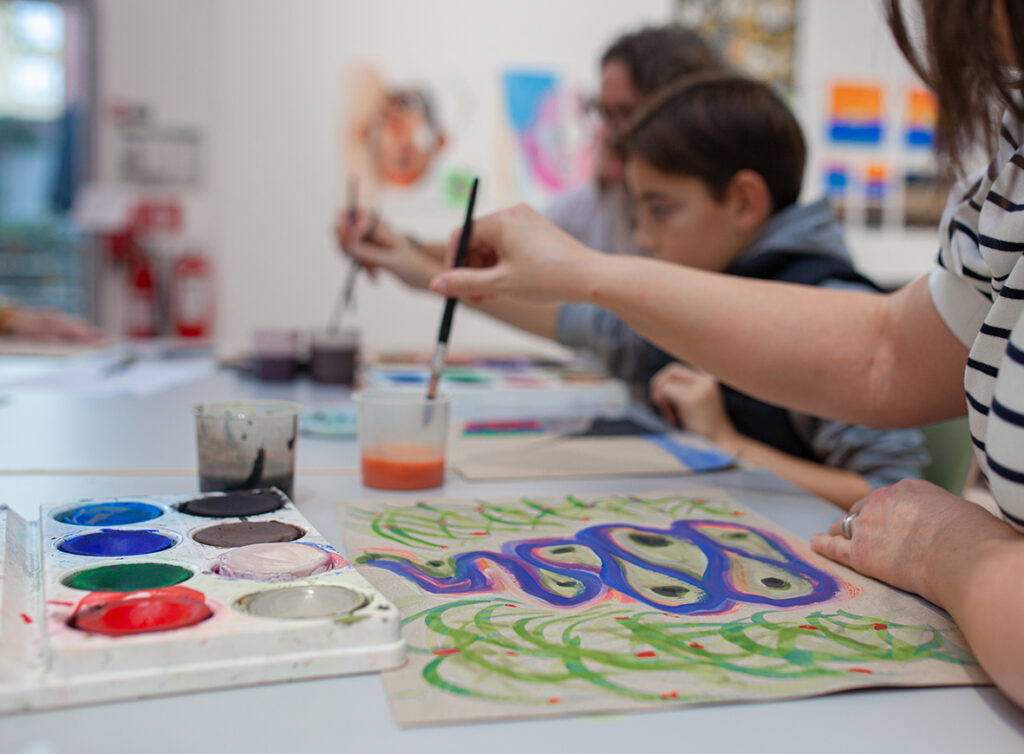 ---
---
Activities in the Workshop
---