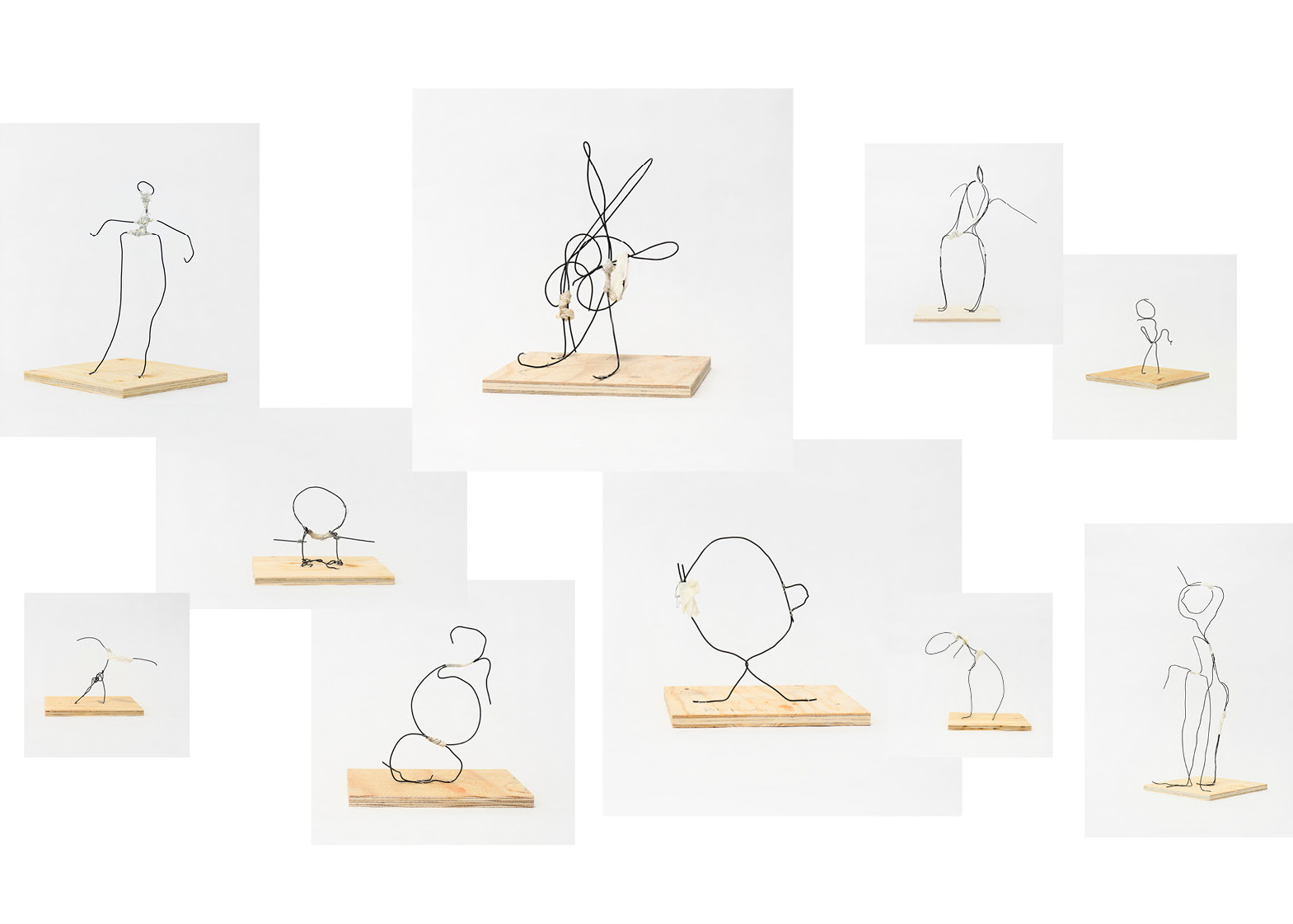 Listen
Lyssna (Listen) was a participatory arts project that explored how we can create platforms for people with disabilities who are curious about art and how to work with art. Here you can see documentation of the project.
Our collaboration partners were Region Skåne, Daglig verksamhet LSS (Daily Activites Centre) Redaktionen (the Editorial Office), Podd-gruppen (Podcast Group), AntennenFilm and Terabyte. These groups were responsible for documenting the project.
The project ran from May 2022 – February 2023
Project Leader: Lucy Smalley (lucy.smalley@malmo.se)
---
19.01 2023
10.01 2023
09.12 2022
Images from Kim Demånes workshop 23.11
Interview: Kim Demåne
We at Redaktionen (the Editorial Office) have interviewed an artist at Malmö Konsthall. His name is Kim Demåne and he has held a workshop with different Daily Activities Centres in Malmö.
Image: Kim Demåne is painting Christina at Redaktionen (the Editorial Office)
Kim berättar att hans intresse för konst kommer från hans mamma som också är konstnär.

-Jag och min syster ritade mycket i hennes studio.
Han berättar att han förutom Konsthallen ställt ut i sin hemstad Ronneby, och i städer som bl a Köpenhamn, Amsterdam, New York och Paris.

-Överallt där jag har varit har jag alltid målat säger Kim.
Kim berättar om sin konst och säger han att ända sen han var barn tecknade serier. Teckningar som var uppbyggda av linjer och det är typiskt för serier. Han berättar också att han tyckte om gamla målningar från renässansen.

– Så nån blandning där i mellan skulle jag vilja säga att jag önska uppnå någon gång. Konst ska alltid ge ett svar det ska också ställa en fråga.
Det bästa med hans jobb är att han får göra vad han vill. Han berättar att han tackade nej till ett stort företag som tjänar mycket pengar på att göra fartyg och vapen.

– Då blev jag påmind igen att jag kan göra vad jag vill. Konsthallen frågade mig om jag vill göra en workshop med er och då tackade jag ja, berättar han. Det handlar inte alltid om pengar.
Kim berättar lite om hans graffitimålningar som han har målat på olika hus. Han har bland annat målat en stor drake på ett hus åt sin kompis, som blev uppskattad och hamnade i tidningar.

-Det blev en av Sveriges stora sommarnyheter år 2015 säger Kim.
16.11 2022
The Podcast Group – Interview with Selma Sjöstedt (in Swedish)
https://open.spotify.com/embed/episode/4SwTJpNDbLsQXeInPsbzpG?utm_source=generator
02.11 2022
Images from the workshop with Linnea Carlsson 19.10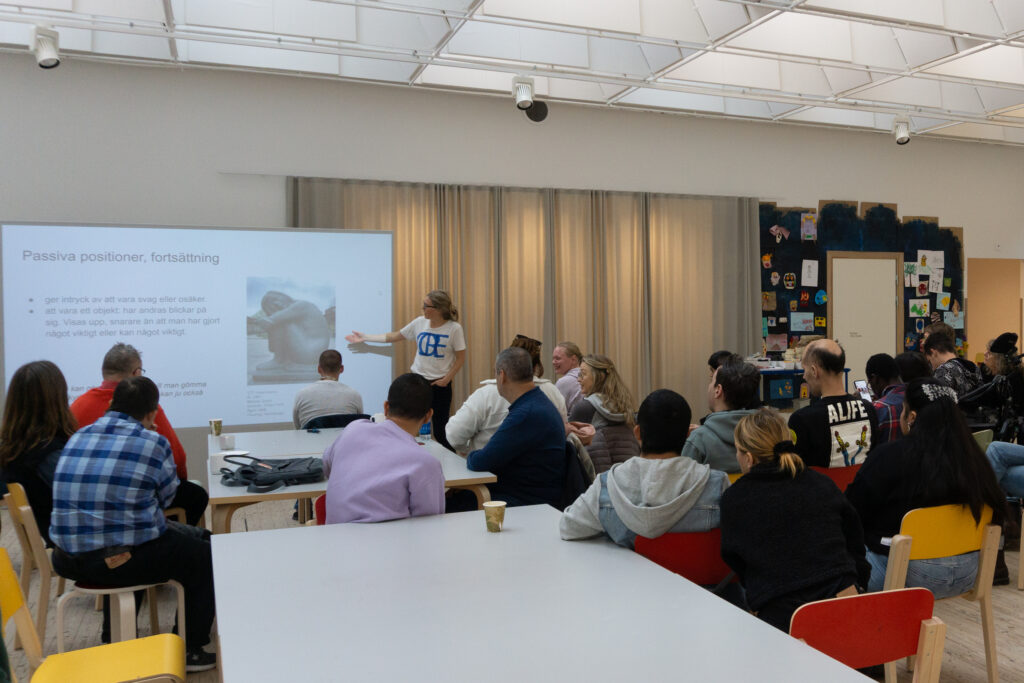 25.10 2022
Images from the workshop with Ellinor Lager 5.10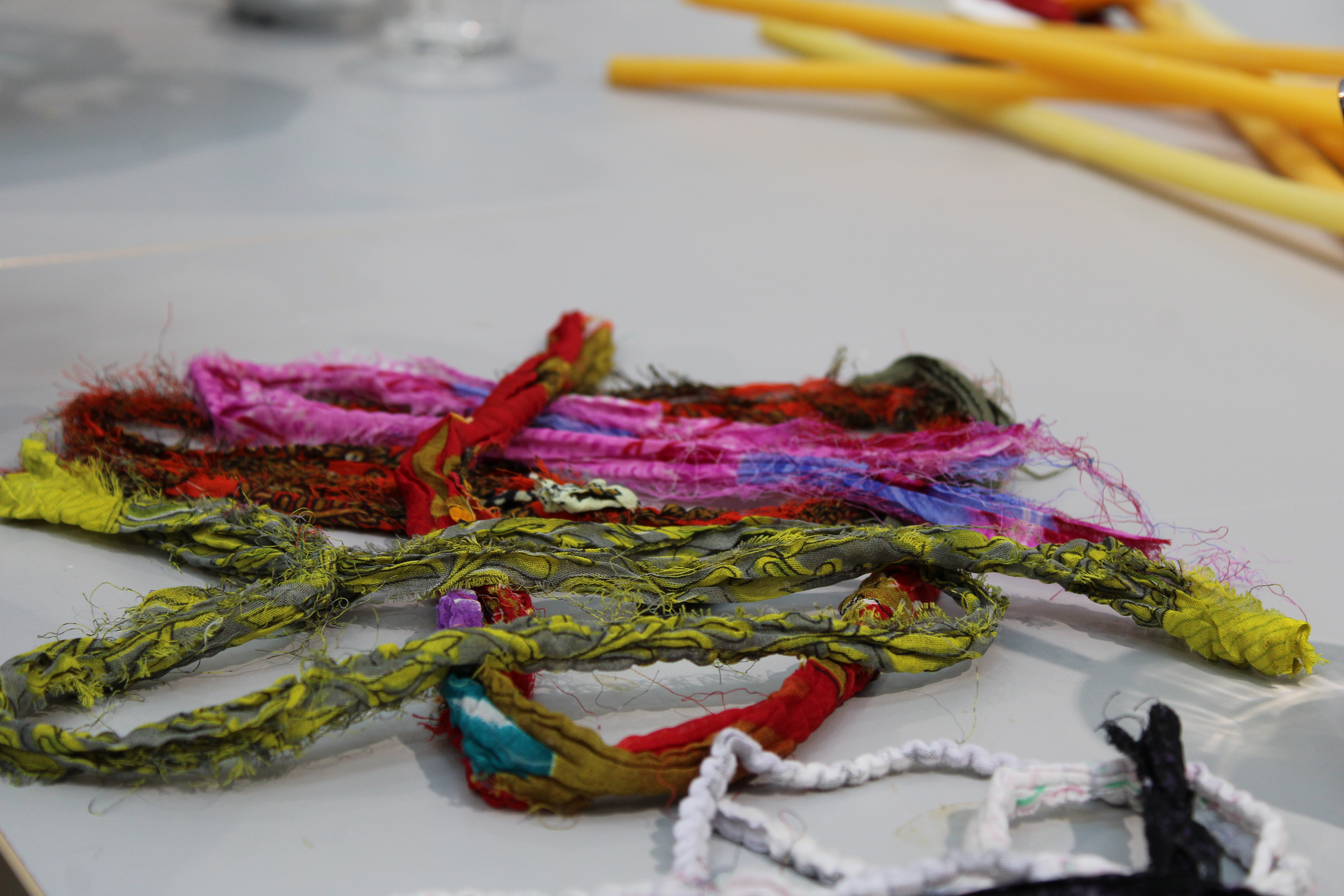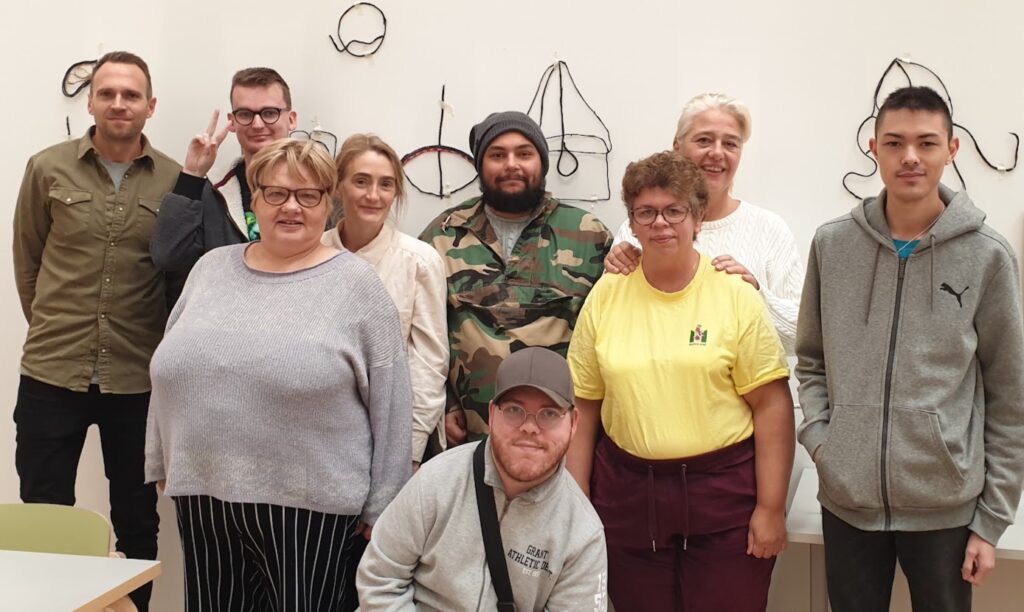 Skulpturer som ett språk
By Christina Dimitriou and Robert Johansson, Redaktionen DV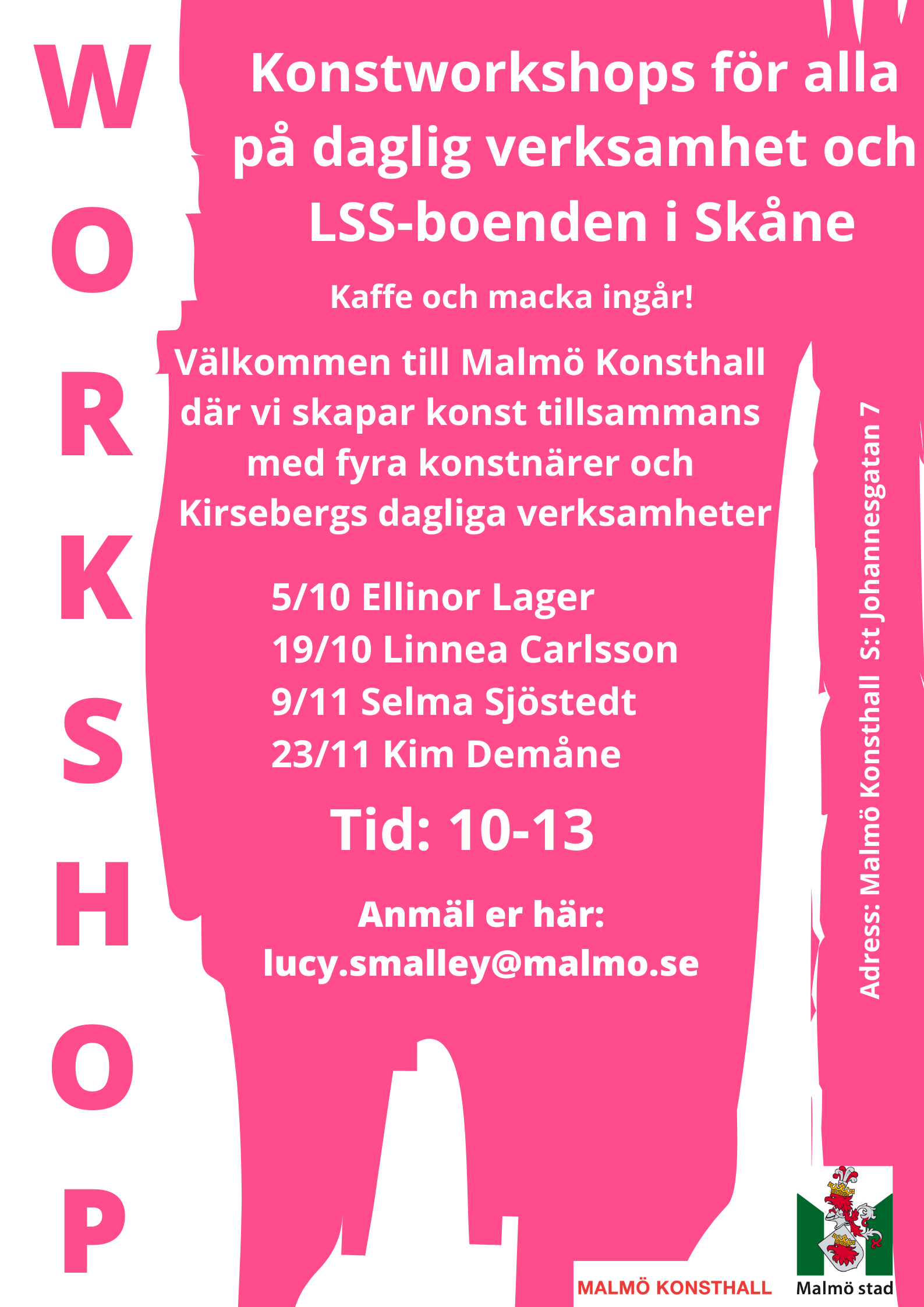 19.9 2022
1.7 2022
1.7 2022
15.6 2022
14.6 2022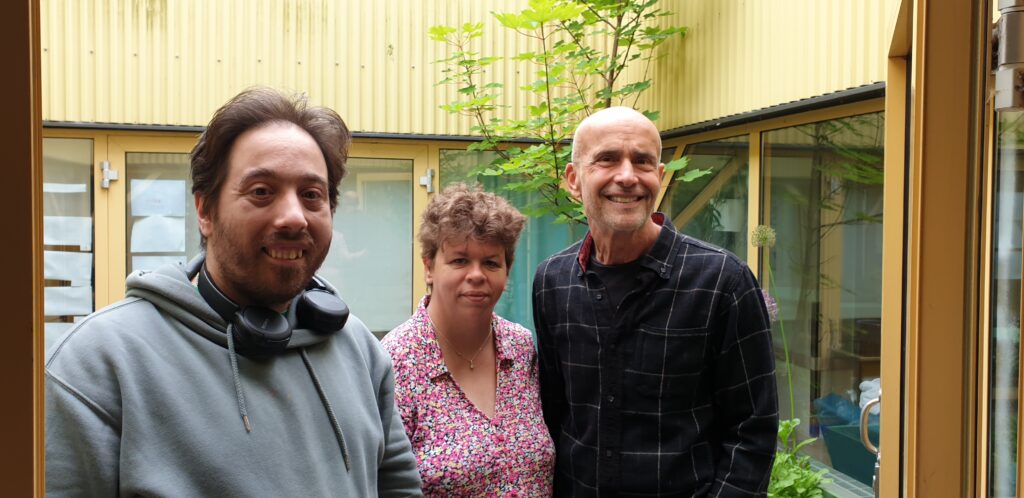 10.6 2022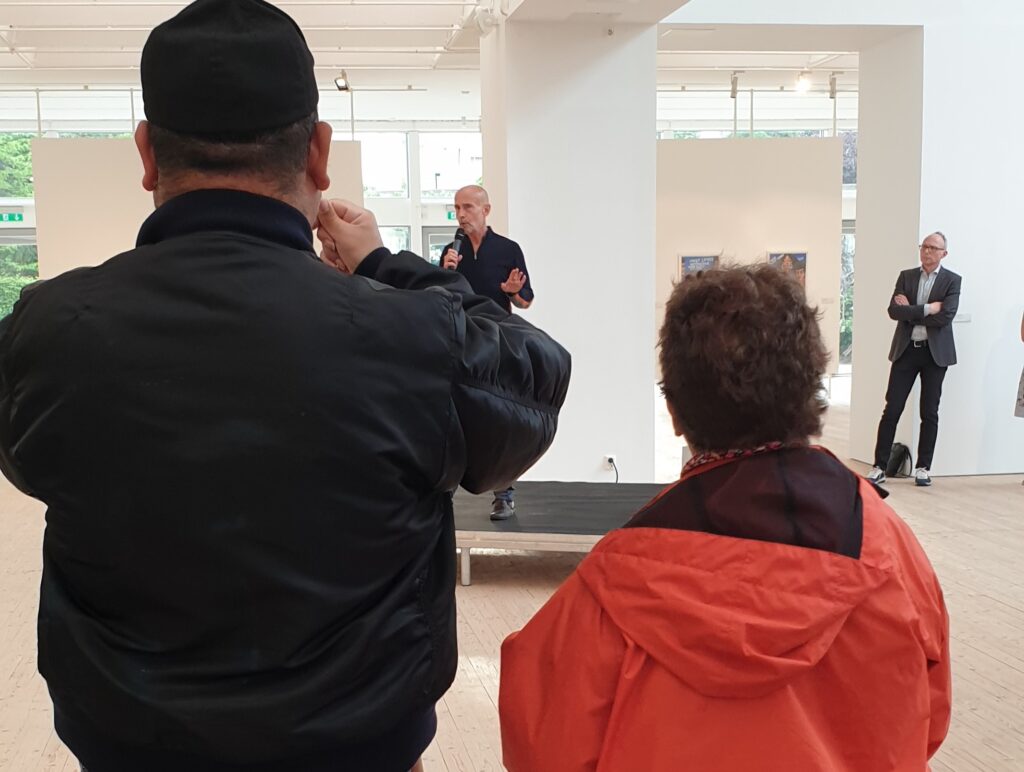 7.6 2022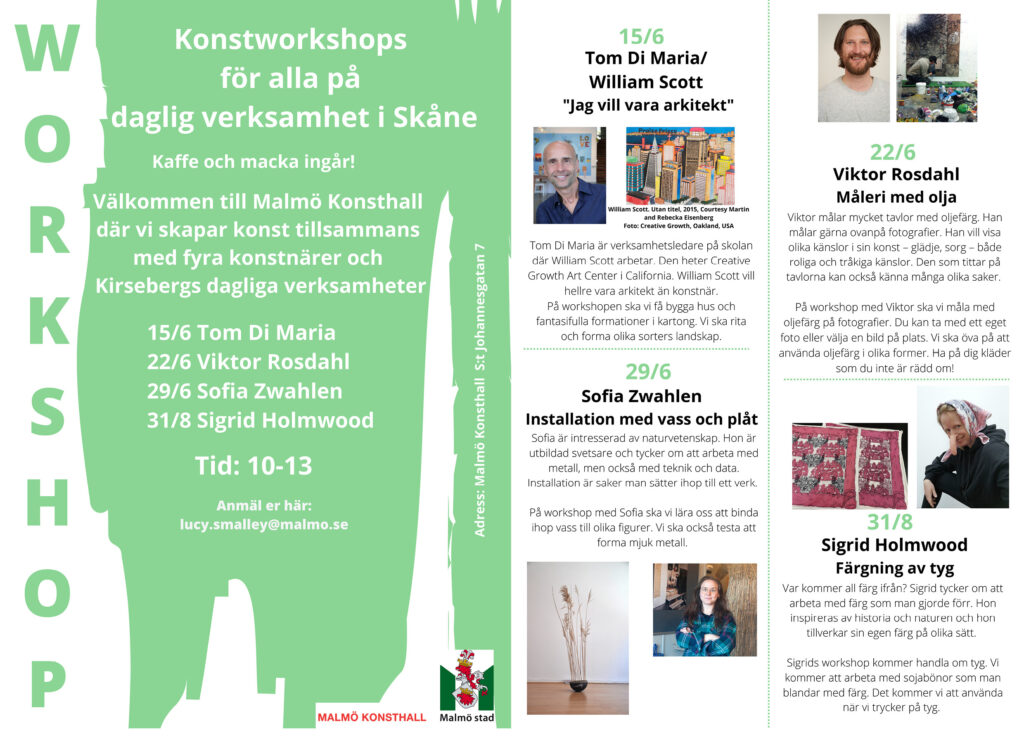 31.5 2022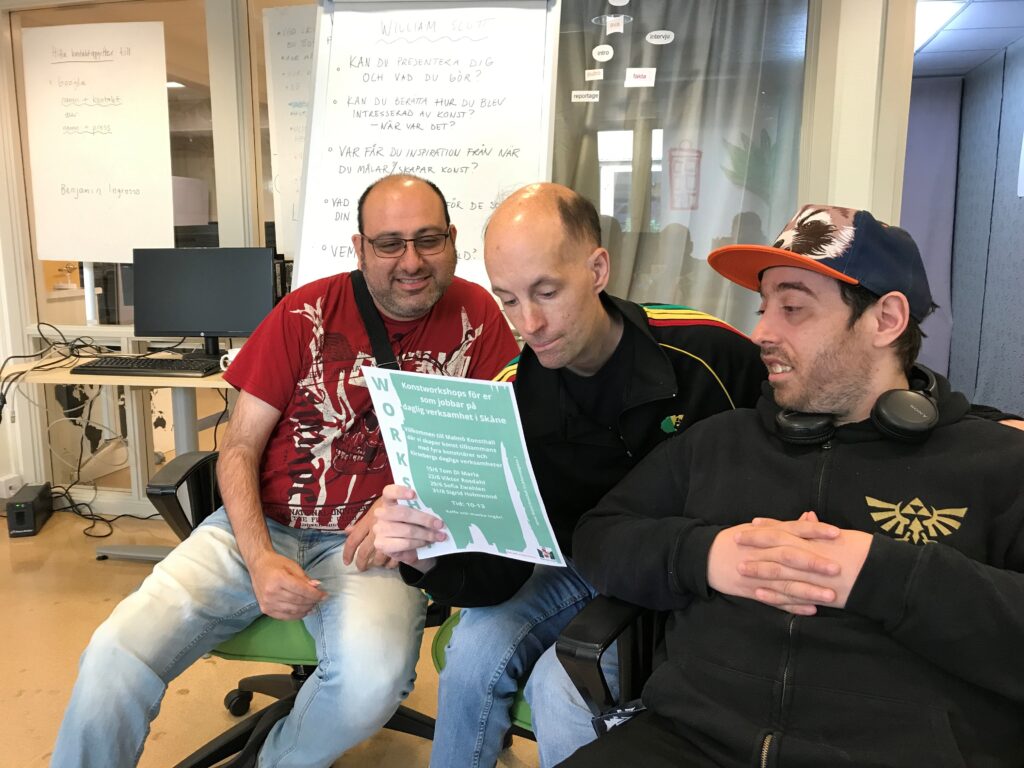 23.5 2022