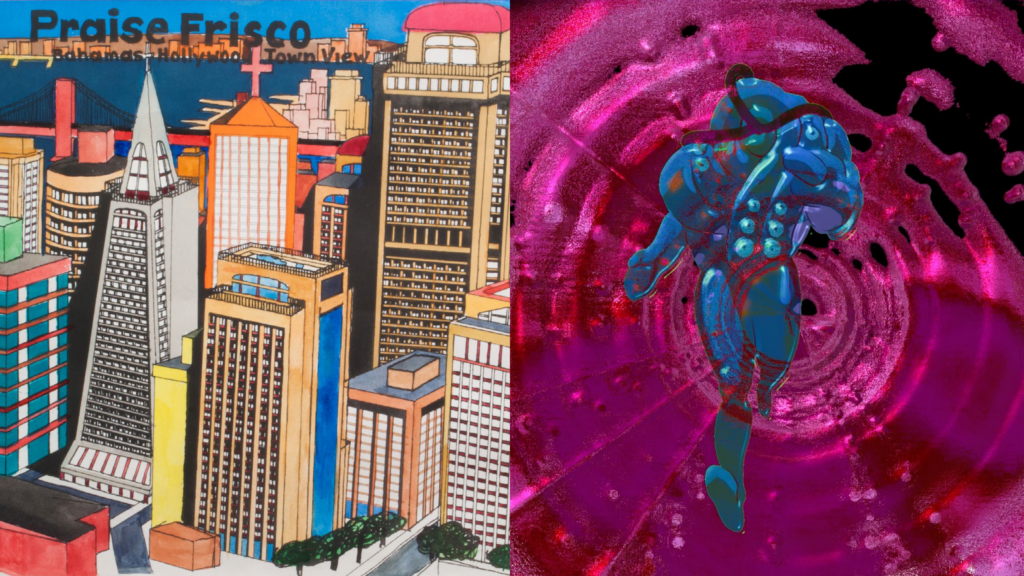 William Scott &
Sandra Mujinga
11.6–4.9 2022
This summer's exhibitions with William Scott and Sandra Mujinga are two separate exhibition projects that have been invited to Malmö Konsthall. They are installed together in an open format to allow the exhibitions to intertwine spatially, thematically and artistically.
William Scott and Sandra Mujinga explore alternative worlds in their respective artistic practices; Scott through his richly detailed, painterly work and Mujinga through her digital processes that are part of a multifaceted practice involving sculpture, installation, performance and electronic music – often combined in a single work.
Both artists raise important questions concerning the body, identity and representation through their work. These questions are linked to deeper investigations surrounding visibility and belonging – asking us which spaces we belong to, and which spaces we have the possibility to access through utopian thinking and world-building.