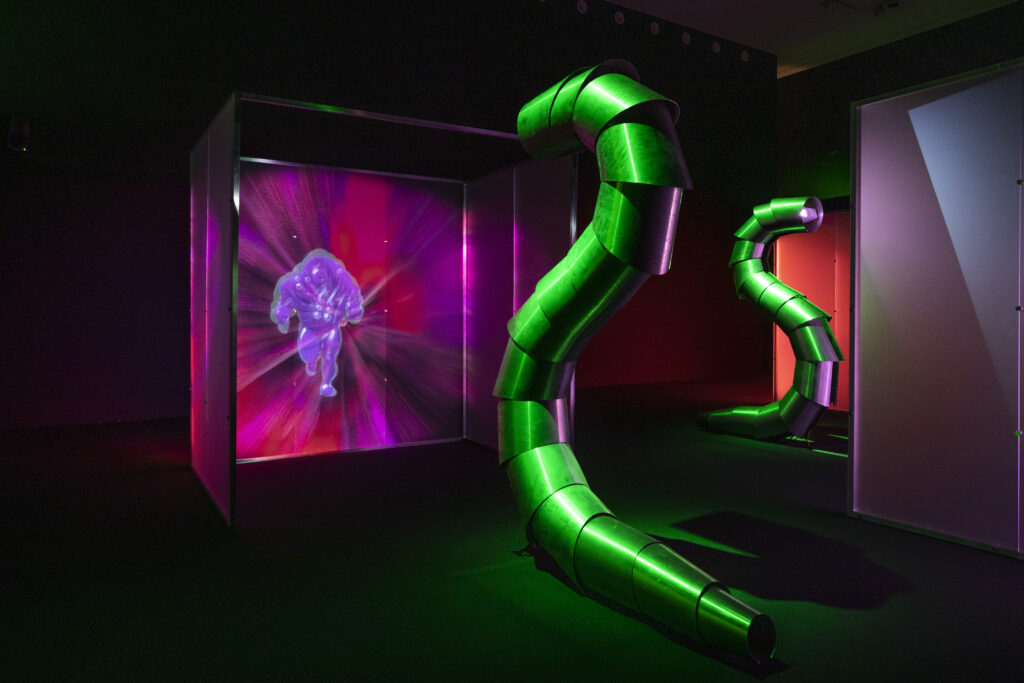 Sandra Mujinga
11.6–4.9 2022
Sandra Mujinga (b. 1989) is a Congolese-Norwegian artist who lives and works in Oslo and Berlin. Between 2010-2015, she studied at Malmö Academy and at the Academy of Fine Arts in Vienna in 2014.
In her exhibition at Malmö Konsthall, she uses new technology as a starting point for examining the role of shadows and the shift between opacity and visibility. Mujinga's art has connections to science fiction and Afro-futurism, and examines the relationship between man, animals and technology. Through art, questions are also asked about race and class, but also about the world order where man is considered to be the measure of everything. Her inspiration is taken from her interest in the traditional craftsmanship and the digital technology, which means that she works with a versatile visual language.
Sandra Mujinga has recently been involved with solo exhibitions at Munch in Oslo, Vleeshal Center for Contemporary Art in the Netherlands, Croy Nielsen in Vienna and Magenta Plains in New York. Closed Space, Open World was originally commissioned for SOLO OSLO at MUNCH (2022).