Performance with Ingela Ihrman: One Fig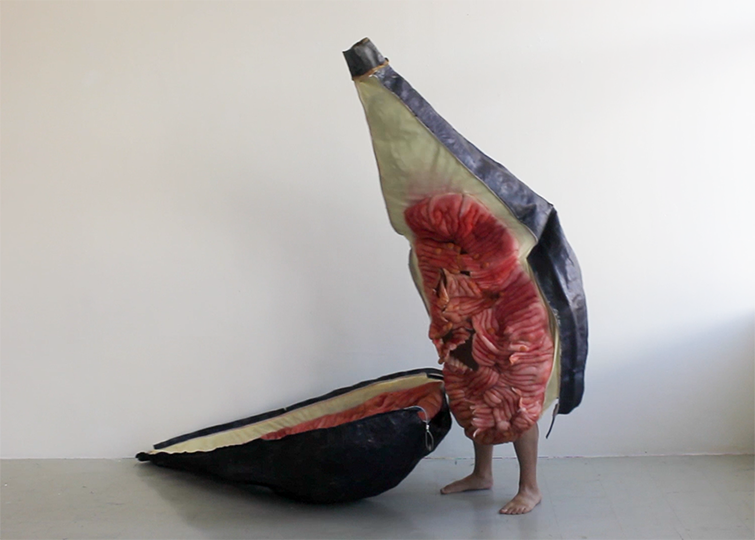 Performance with Ingela Ihrman:
One Fig
Ingela Ihrman – Frutti di Mare – is an exhibition where the artist in her works examines the human being's complicated relationship to herself and other living beings. By wearing her sculptural costumes, she seeks herself in other existences – in the passion flower, the giant otter, the oil bird or the fir cone – and uses humor as a tool to explore what it means to be someone, or something.
A person donned in a purple fig costume divides itself in two halves as if a knife was cutting through the fruit. Ingela Ihrman's performances are often performances in one act: the flower blooms, the fig splits, the tree wanders. But behind the simple process hides complex questions about belonging, identity, origin and reproduction, and about the nature of being social. Who is actually looking at whom, and how do we relate to each other?
By activating her works, Ihrman wants to show that life and time also pass in the art halls, and that the art space is not a freezer box where time stands still.
Information
What: Performance
When: Sun 15.10 at 13.30–13.45
Drop in, free entrance
Related Events