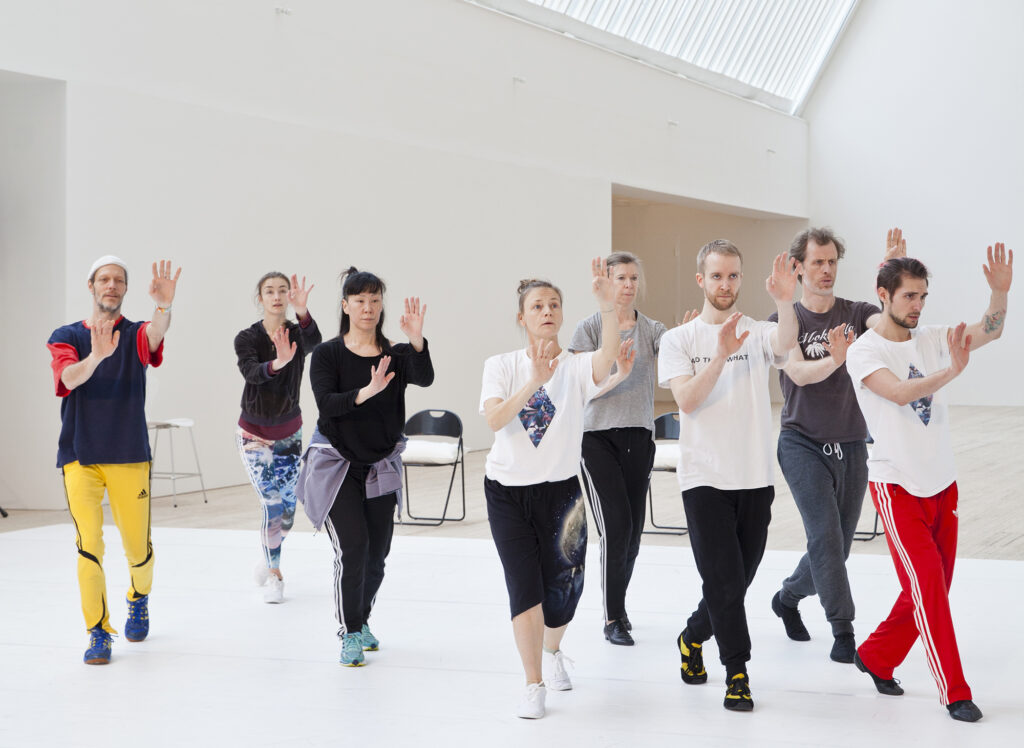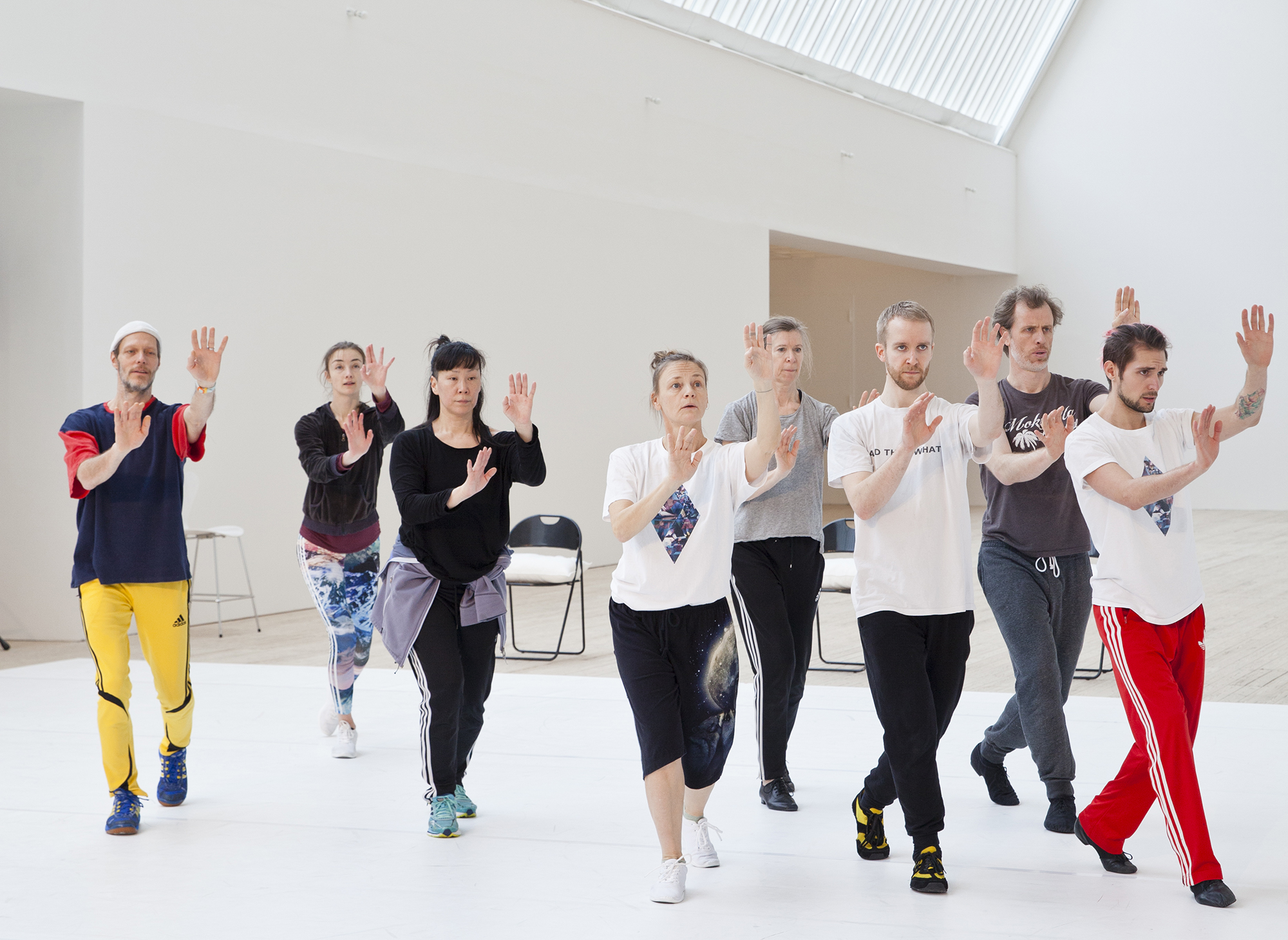 Yvonne Rainer + Weld – "Again? What now?"
8–24.2 2019
Malmö Konsthall joins forces with Stockholm's dance company Weld to spend a few weeks focusing on the American choreographer, dancer, and filmmaker Yvonne Rainer. Ever since the 1960s, Rainer has been a prominent figure in the worlds of modern dance and experimental film. She trained as a dancer with legends like Martha Graham and Merce Cunningham, and in 1962, she was one of the founders of the experimental Judson Dance Theater company that is currently being featured in an exhibition at The Museum of Modern Art (MoMa) in New York.
A pioneer in the world of dance
In her choreography, Yvonne Rainer (born 1934) approaches the body more as a source of different movements than as a psychological instrument to be used to present a drama in the classical sense of the word. Early on, she used repetition, patterns, and play, all techniques which have since become fixtures of modern dance, and tried to erase the boundaries between movements of the dancer/the artist and the movements of ordinary people. Another innovative component of her minimalist dance collages was text, or written language. Her dance "Trio A", which premiered in 1966, and was the first instalment of her larger work "The Mind is a Muscle", which is still regarded as one of the most important contributions to modern dance.
Film as a way of expression
In the mid-1960s, Yvonne Rainer used projected images in her performances, and in 1972, she made her first feature film, "Lives of Performers". After this, she would work exclusively in film. For 25 years, Rainer produced a series of more or less political films in which she addressed contemporary issues concerning power, privilege, and inequality. She constantly challenges the various conventions of the narrative of film, and experiments by combining fiction, documentary, and dance.
Everyday life meets unexpected choreography
Yvonne Rainer wouldn't return to choreography until 2000, when Mikhail Baryshnikov asked her to create a new dance piece for his "White Oak Dance Project". Since then, she has continued to produce new, provocative, and surprising works. In these, she uses the same collagic form as before, and confronts mundane, instantly recognisable patterns of motion with unexpected choreographed movements. Often, she fetches her movements from the world of cinema, from people like Laurel and Hardy, or from her own dance performances.
New blends with old in "Again? What now?"
"Again? What now?" is a work created this autumn, specifically for the Weld Company in Stockholm, where Rainer – as the title suggests – blends new ideas with older ones. The title can also be read as a cry of desperation and protest, as a response to the anxious state the world is in, and, perhaps most of all, as a response to the catastrophic social and political situation the US is in at the moment.
Film complements the dance performances
Malmö Konsthall shows films by and featuring Yvonne Rainer, including the feature films "Kristina talking pictures" (1976), and "Privilege" (1990), as well as the "Feelings are facts" documentary about Yvonne Rainer by Jack Walsh (2015).
Thursday 14.2 19:00 (full)
Friday 15.2 19:00 (full)
Saturday 16.2 14:00 (full)
Sunday 17.2 14:00 (full)
Book a seat: info.konsthall@malmo.se
Free admission. Limited number of seats!
Weld Company gathers dancers and choreographers from different generations and contexts to challenge our pre-conceived notions of how choreography is made. They explore various choreographic methods and issues related to the collective and the commons. Weld Company is a proposal for a means of rediscovering and re-evaluating the idea of how a dance company operates and updating the company form through a collective effort that is carried out within a framework that is clearly laid out by Weld.
Since the programme began in 2013, Weld has invited and collaborated with a series of Swedish and international choreographers, including Rebecka Stillman (SE), Litó Walkey (DE), Efva Lilja (SE), Margaretha Åsberg (SE), Alice Chauchat (FR), Michael Kliën (IE/AT), Julian Weber (DE), Georgia Vardarou (GR/ES), and Matthias Sperling (UK). Besides collaborating with guest choreographers, the company initiates its own projects and events while also carrying out an investigation of the Swedish dance archives. The company's members contribute to and help select material for the contents. The core focus is on the space that is freed up for practicing the art. Becoming the dancing body, or the dancing collective, and posing questions about contemporary dance and choreography in doing so.
Weld is a venue for deeper processes and events in dance and art. Here, a group of associated artists work for prolonged periods of time on processes that occur through concentrated residencies or more open situations that invite people to participate in various kinds of communities. Weld is constantly being redefined, and is an art project in its own right. Over the years, Weld has presented and created many co-productions and productions, often initially specific to the Weld space, but also for larger institutions and venues. Guests appear as the schedule permits. Themed festivals are a recurring feature, and the Weld Company project (2013) is one of the core components of the organisation.
Dancer and choreographer Anna Koch initiated Weld in 2006 and is its artistic director.
Choreography: Yvonne Rainer
Choreographer's assistant: Pat Catterson
Lighting and Costume: Yvonne Rainer
Sound and Lighting Technician: Ronald Salas
Starring: Andrea Svensson, Noah Hellwig, Robin Dingemans, Anna Westberg, Kajsa Sandström, Sybrig Dokter, Per Sacklén, and Max Wallmeier
The performance is produced by Weld in collaboration with Nordberg Movement 2018. Weld Company is produced by Weld.