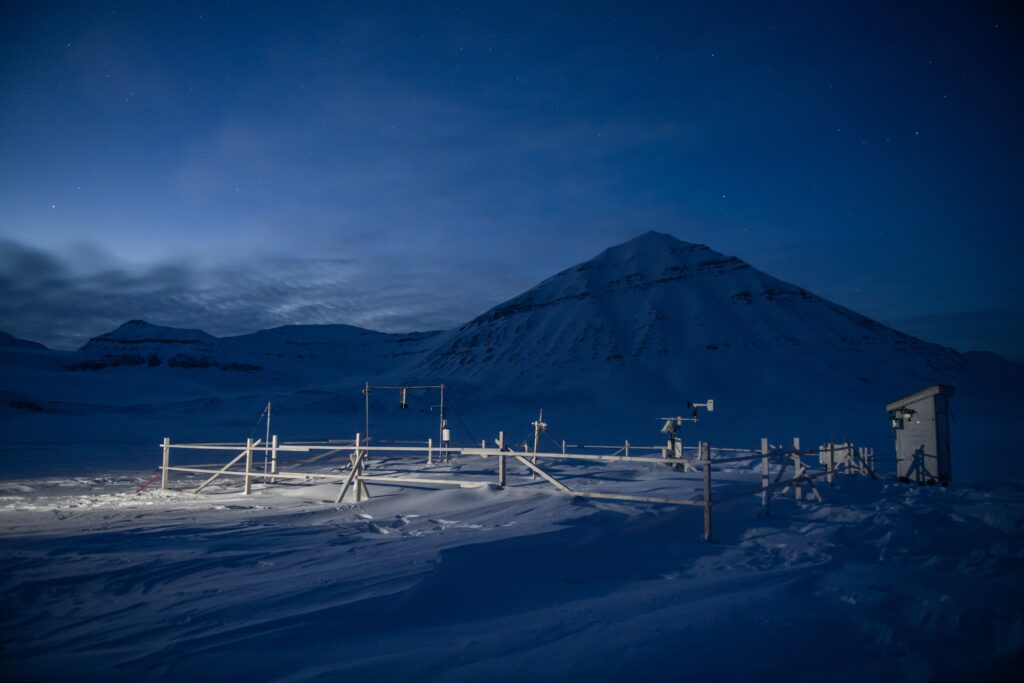 Twenty Springs – Listening to Climate Data
18.10–22.10 2023
Twenty Springs translates the spatial and temporal scales of climatic change into a sound sculpture, turning 20 years of environmental data recorded at a Svalbard permafrost measurement station into a 60 minute sound installation. As hourly atmospheric and subterranean measurements are transformed into a polyphonic drone, the project explores how the fragile complexity of planetary systems can be sensed and embodied. The sound installation was created by the Berlin-based artist trio Sono-Choreographic Collective and brought to Malmö Konsthall by curators Kajsa Antonsson and Brandon Farnsworth. The work is shown in C-salen.
The climate crisis remains for many an inaccessible, looming threat. In Twenty Springs, presented at Malmö Konsthall from 18–22 of October, the Sono-Choreographic Collective installs a sonic environment drawing on a detailed set of hourly environmental data points from the Arctic, the fastest-warming place on earth. Using custom software, instruments, storytelling strategies and participatory somatic practices, Twenty Springs relates long climatic changes to our sensory perception, making palpable the damaging effects to the earth's atmo-, hydro-, cryo- and geospheres.
Twenty Springs is part of Sono-Choreographic Collective's Common Grounds project, initiated by Julia Boike, leader of permafrost research at the Alfred-Wegener-Institut Potsdam, and running from 2020 through 2025. It is a collaborative artistic-scientific exploration of strategies for sonifying and communicating environmental data. It asks how a long-term collaboration between the practices of climate science and sonic arts can be translated into public experiences, producing artistic outputs including a sound installation, concert-lecture, music record, video work, and an art-science publication.
The Sono-Choreographic Collective consists of Kerstin Ergenzinger, Bnaya Halperin-Kaddari and Kiran Kumar who come from practices in sculpture, music, and dance respectively. Their work distills into sound, music and object making, as well as movement and writing.
The installation is produced and curated by Kajsa Antonsson and Brandon Farnsworth, new Malmö residents seeking to connect their Berlin and Malmö sound worlds. Kajsa Antonsson is a freelance cultural producer working in music and performing arts, and Brandon Farnsworth is a curator and musicologist currently on a Swiss National Science Foundation Postdoctoral Fellowship at Lund University.
The exhibition opens with a vernissage the 18 of October at 17 with presentations from artists and curator. During the exhibition period, a guided concert is given on 20.10 and a listening session on 22.10 at Malmö Konsthall. In addition, a seminar – How Artistic Researchers are Sonifying Climate Data – A Discussion about Twenty Springs at Malmö Konsthall – is held at Inter Arts Center on Thursday October 19th at 16. More information about the seminar here.
The exhibition at Malmö Konsthall is supported by Kulturrådet, Malmö Stad and Sound Environment Centre, Lund University. Project partners are Malmö Konsthall and Inter Arts Center, Lund University.
Practical information
The installation is shown in C-salen and open daily from: Wed 18.10 to Sun 22.10 at 11–17 Fri 20.10 at 11–16
The installation runs on a 60 minute loop, resetting on the hour. To experience the work in the best way, we recommend staying for an hour.
A narrative audio-guide and an interactive map guide you through the sound environment. If you would like to experience the guide from your own smartphone, remember to bring your headphones. Additional devices will be available to borrow onsite for those who need. Hearing protection for children will be available at the entrance.
Opening 18.10 at 17
The exhibition is supported by: Kulturrådet Malmö Stad Ljudmiljöcentrum, Lund University Project partners: Malmö Konsthall Inter Arts Center, Lund University
The project Common Grounds is supported by: Helmholtz Information & Data Science Academy Academy for Theatre and Digitality Alfred-Wegener-Institut Helmholtz Centre for Polar and Marine Research
Other collaborators: Programming of audioguide: Moshe Levine Voice for audioguide: Atalya Tirosh Graphic design: Daniel Christensen Data sonification software and methods developed in collaboration with Tobias Grewenig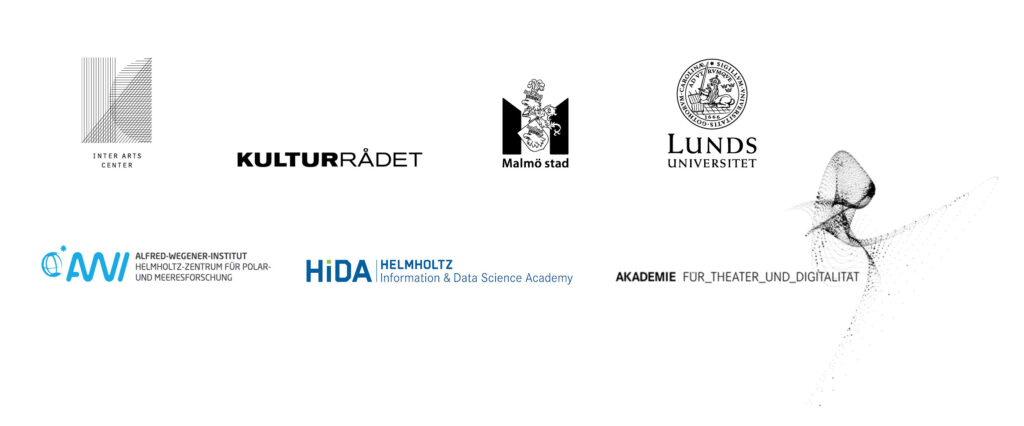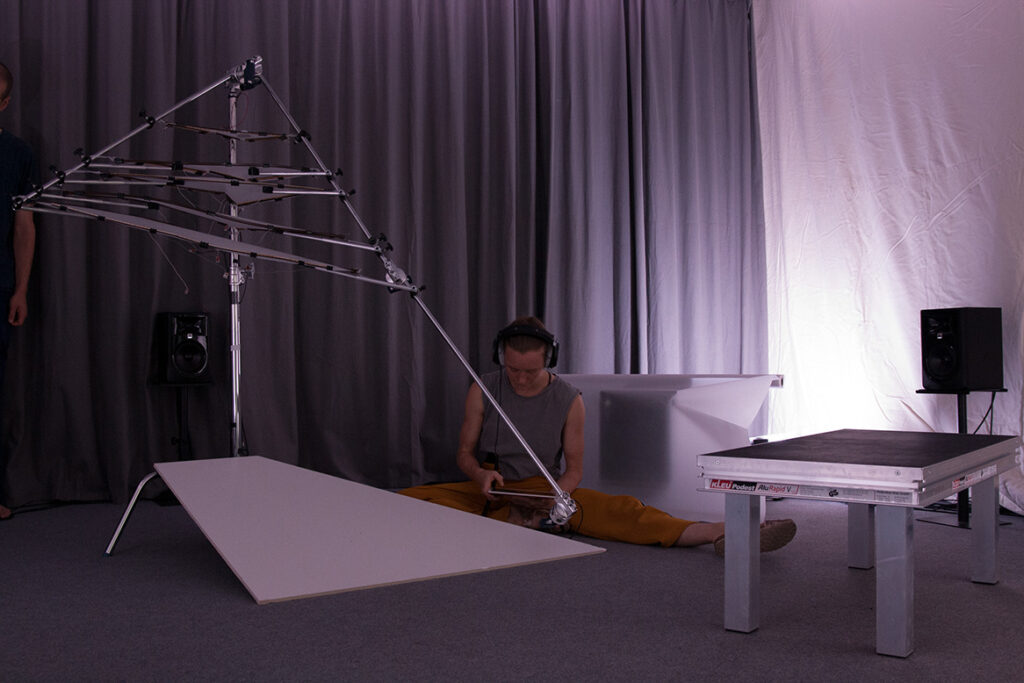 Common Grounds ATD Documentation