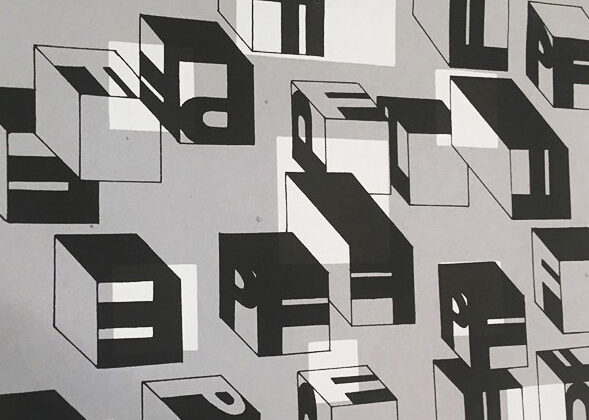 Samizdat
6.11 – 8.12 2019
This autumn marks 30 years since the rattling of keys echoed across Wenceslas Square in Prague during the Velvet Revolution. The new era in Czechoslovakia would be led by the intellectual voices, with playwright Václav Havel leading the Civic Forum at the Laterna Magica theater and eventually becoming the country's new president. However, during the communist era, writers like Ivan Klíma, Milan Kundera, Jaroslav Seifert, Franz Kafka, Bohumil Hrabal, and, for that matter, Astrid Lindgren, were banned from being published. Now Malmö Konsthall shows an exhibition featuring samizdat books, smuggled books from exile publishers.
Forbidden literature
Nevertheless, the forbidden literature managed to depict life under oppression, its machinery, and the hopelessness of not being able to express oneself – or to find ways to do so. One way was by publishing the books in samizdat. Books that were written on carbon paper on a typewriter and then passed from hand to hand. For four decades, this was the publishing format, starting with religious texts and Catholic poems, evolving into political tracts, Havel's plays, Jáchym Topol's poems, Josef Škvorecký's novels, "Bröderna Lejonhjärta," 1984, and literary classics.
Books that were considered a threat to the regime
In collaboration with the samizdat library Libri Prohibiti in Prague, Malmö Konsthall and the City Library are organizing an exhibition featuring samizdat books, smuggled books from exile publishers, and production materials from a time in our recent history when books were a constant threat to the authorities. This serves as a reminder that the freedom of speech should never be taken for granted.
The exhibition is presented in conjunction with Michael Rakowitz's exhibition "The Invisible Enemy Should Not Exist (Room G)".
In collaboration with the city library in Malmö, the Czech Embassy in Stockholm and Czech Literary Centre in Prag.
The exhibition is followed by a lecture titled "Samizdat – When the Free Word Passes from Hand to Hand", by Martin Machovec, editor, literary critic, and translator. Machovec was active as a samizdat publisher in communist Czechoslovakia.
In collaboration with Stadsbiblioteket and ABF Malmö.