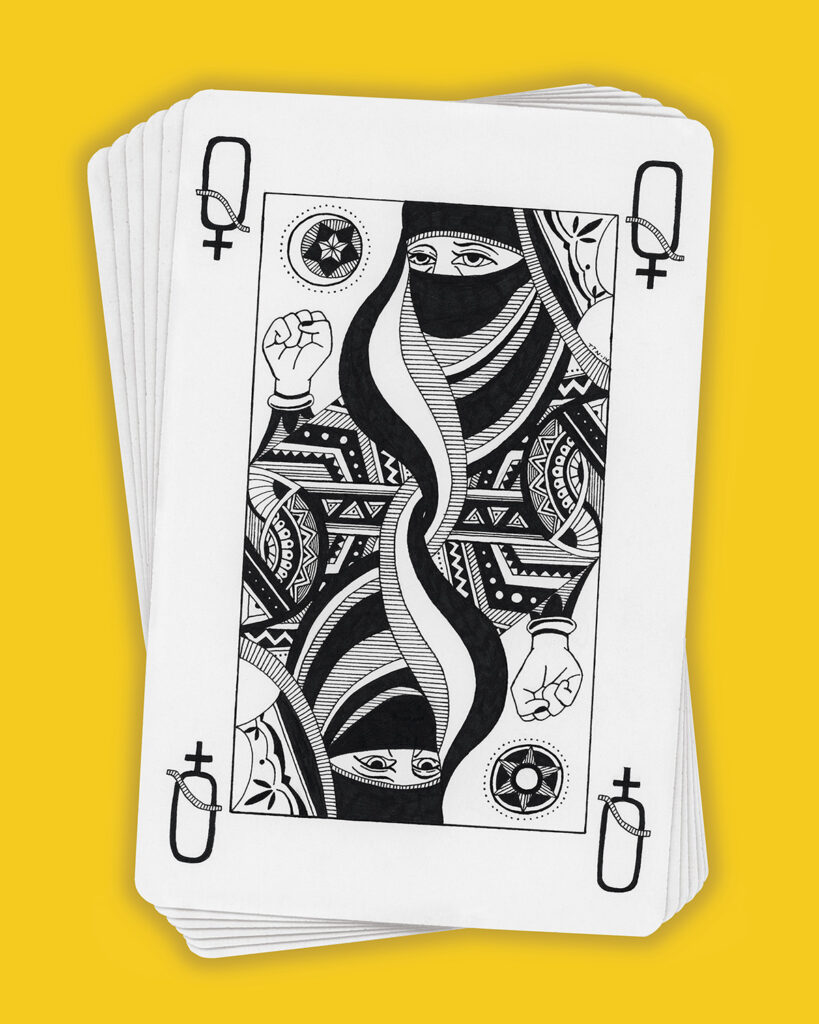 Anti-racist views
27.6–15.8 2021
Some images are painful to see, others bring empowerment and joy. Every day we are met by imagery, in newspapers, on TV, in public spaces and on public transport – and on our mobile phone. We live in a visual culture, where images shape our perception of the world, other people, and ourselves. In the exhibition "Anti-racist Perspectives – an exhibition about the power and meaning of images", we are challenged to see that images are never neutral and innocent.
An anti-racist gaze
In recent years, the relationship between visual representation, stereotypical images and racism has been increasingly discussed. More people have realized that images are not neutral nor innocent. It is not about an occasional picture on a piece of a product packaging, but about multiple pictures that are repeated in everyday life and throughout time. Together, they create a pattern that we recognize from history, and that reflects the inequalities of our own time. With the help of the images collected on the hub Bilders makt (The Power of Images), we learn how racist traditions in imagery and the repetition of stereotypes sustain racism. Central to the exhibition are images that are intended to do the opposite: to fight racism.
Collaboration with the magazines Mana & Galago
The illustrations from the anti-racist cultural magazine Mana were created with that intention in mind. The images in this exhibition have been selected from the publications from the years 2010 to 2020 and depict societal issues from an anti-racist, postcolonial, and intersectional perspective. They portray issues like discrimination in the judiciary, the rise of Islamophobia after the attacks on September 11th in 2001, and the challenges of love and life in a racist era. This collection of images is unique in a Swedish context by their purpose, depicting societal issues with anti-racist intent. Galago, publishers of both books and magazines, also contributes to the exhibition with illustrations and satire on anti-racist subjects.
Can we choose a different perspective?
Social scientists describe how we learn to see the world from a certain perspective, with a certain gaze, which reproduces inequality and makes it appear to be inherent. There are references to the male gaze and the white gaze on this topic, gazes that keep power structures in place. But what happens if we become aware of this, and instead deliberately choose to use a different gaze, an anti-racist gaze? Is it possible? What images and what kind of world do we create then?
About the project Antirasistiska blickar
To magazine Mana
To magazine Galago
The exhibition at Malmö Konsthall is produced by Mångkulturellt centrum and the periodical Mana, in collaboration with Galago, Rörelsernas museum (MOM – Museum of Movements), Helamalmö and KRUT (part of the City library of Malmö). The exhibition is made with the support of the City of Malmö and Kreativa fonden (Creative funds) in Botkyrka municipality.