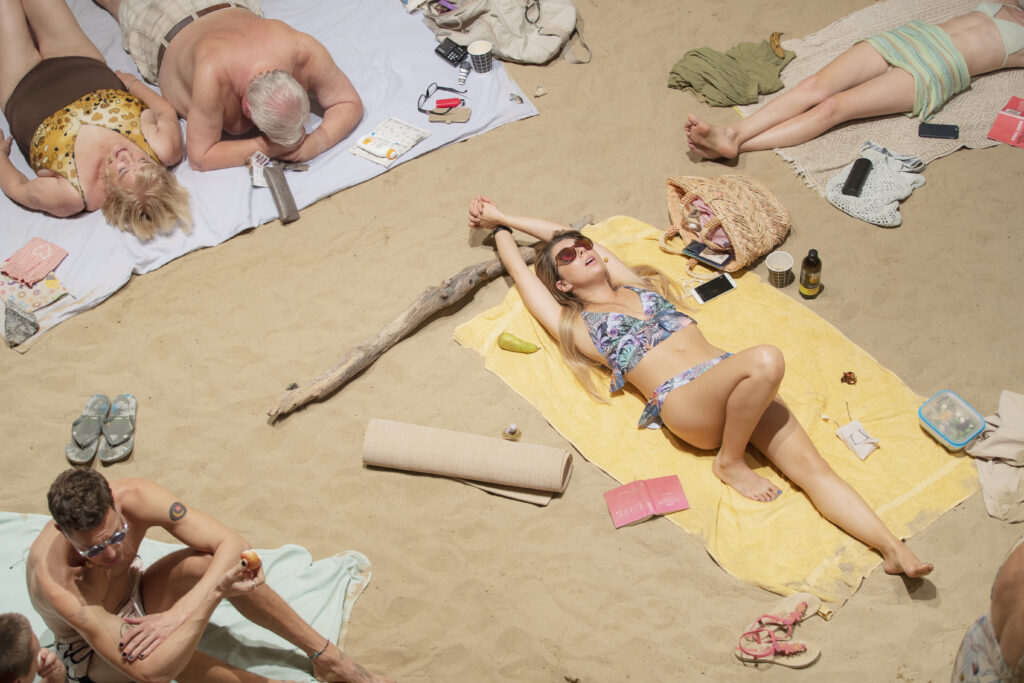 Sun & Sea
2.11–14.11 2021
Imagine a sandy beach – yourself at it, or even better: standing above. The burning sun, the scent of sunscreen, the sight of colorful swimwear, sweaty palms and legs – lazy bodies

Drop in / no advance booking required. If the restrictions for Covid-19 require a different solution, we will inform about this on our website, in our social media and in our newsletter in September.
Participator: Svetlana Bagdonaitė, Eglė Paškevičienė, Marco Cisco, Lucas Lopes Pereira, Artūras Miknaitis, Kalliopi Petrou, Nabila Dandara Vieira Santos, Ieva Skorubskaitė, Yates Norton, Elisabetta Trevenzuoli, Annapaola Trevenzuoli, Jonas Statkevičius, Vincentas Korba, Jeronimas Petraitis, Juozas Petraitis, Pranas Petraitis.
Sound engineer: Tautvydas Navikas Producer: TBC [not yet appointed]
Producers: Neon Realism Co-producers: Akademie Schloss Solitude; Goethe-Institut; JCDecaux; Münchner Kammerspiele; National Gallery of Art, Vilnius; Nida Art Colony of Vilnius Academy of Arts; Staatsschauspiel Dresden; The Momentary, Arkansas.