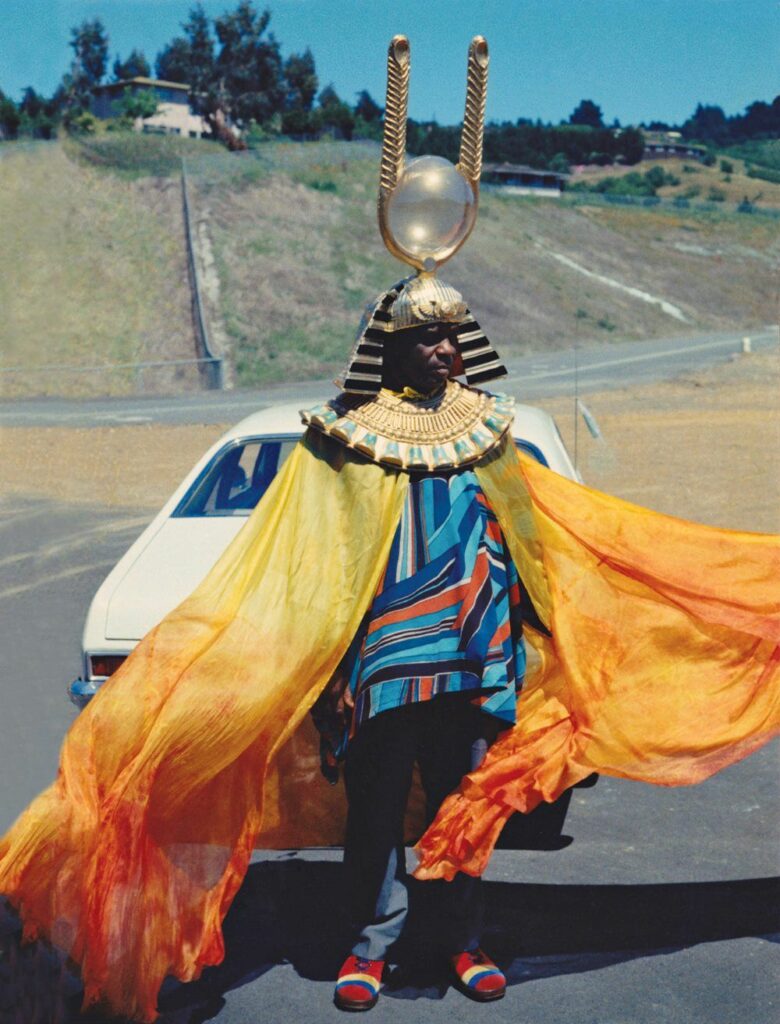 Sun Ra – Afrofuturism
18.8–12.9 2021
During the late 1990s, cultural critics began to refer to African American science fiction, music, and art as "Afrofuturism." Afrofuturism combines elements of science fiction, historical fiction, and magical realism with a critique of whiteness as the norm.
An otherworldly jazz musician
The Sun Ra Arkestra, a jazz orchestra, was the first in the world to introduce Afrofuturism into its music. Sun Ra was a pianist, composer, and bandleader for the jazz orchestra. Over four decades, from the early 1950s until 1993 when Sun Ra left Earth, he managed to both enchant and confound people with his philosophical ideas, his style, and his music that could quickly shift from catchy melodies to atonal chaos. Sun Ra, described as an otherworldly jazz musician with cosmic style, created a completely unique universe with his music.
Photo exhibition in Mellanrummet
Malmö Konsthall's Sun Ra exhibition is displayed in Mellanrummet / the restaurant from August 18th to September 12th. The exhibition is curated by Elena Wolay, a music journalist, DJ, lecturer, concert booker, music producer, and curator. Since 2011, she has been running the platform "Jazz Är Farligt," which includes a live stage, a magazine, a festival, and a booking agency. For many years, she has been described as one of the most influential figures in Sweden's alternative music scene.
Conference on Afrofuturism
In connection with the exhibition, Wolay will organize a conference on Afrofuturism at Malmö Konsthall on September 4th. During the conference, she will provide an introduction to Sun Ra's world. The exhibition is done in collaboration with Musikverket. The conference was recorded and can be viewed on YouTube.
The project has received support from Öppna Malmö – Malmö City's initiative for 2020–2022 to combat racism in the city of Malmö.
Information:
The photo exhibition about Sun Ra is displayed in Mellanrummet på Malmö Konsthall.