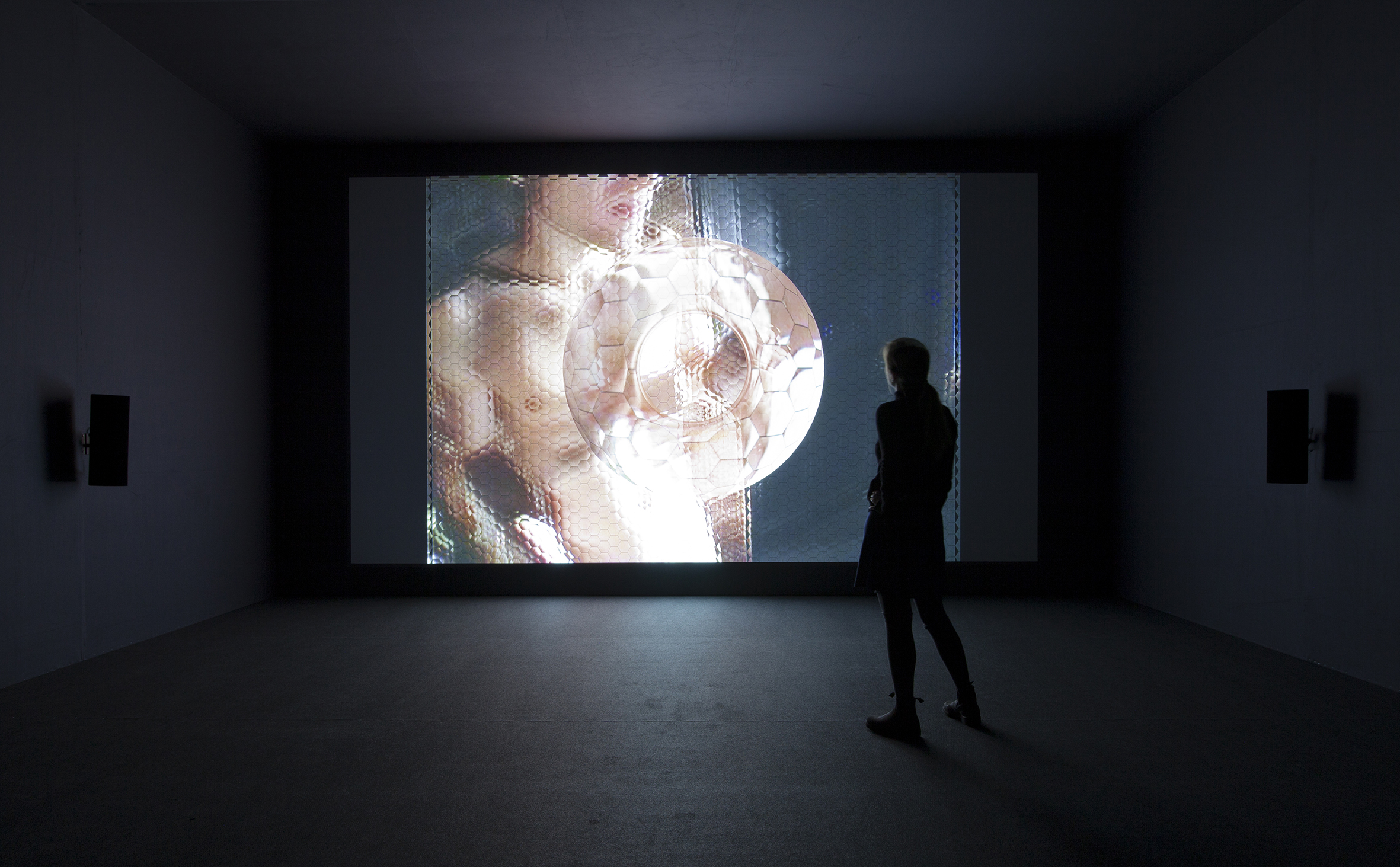 SPEED 2
-
SPEED 2 consists of works produced specifically for the exhibition by artists James Richards and Leslie Thornton, and an "exhibition within the exhibition" compiled by Richards and including works by Horst Adelmeit, Tolia Astakhishvili, Adelhyd van Bender, Bruce Conner, Emily Feather, Terence McCormack, Vi Khi Nao, Thomas Zummer and Jens Thornton. Curators for SPEED 2 are Fatima Hellberg, director of Künstlerhaus Stuttgart, and James Richards, in collaboration with exhibition designer Matt Fitts. The exhibition, which was first shown at Künstlerhaus Stuttgart in 2018, has been adapted for the exhibition space at Malmö Konsthall by the curatorial team.
Several of the works in the group exhibition give the appearance of having been conceived in the light of the cold war, an era of fear and self-destructiveness that can occasionally seem eerily similar to the present day. The exhibition's atmosphere is rife with manic energy, a recurring fascination with X-rays and radioactivity, mind-altering rituals, and a systematic archiving and documentation that echoes the methodology of scientific research.
SPEED 2 arose from a collaborative impulse with the potential to transform one's own, speculative monologue into a dialogical practice. The two newly produced works – James Richards's large-scale video mural Phrasing and Leslie Thornton's film Cut from Liquid Snake – originated from this "third mind" that sprouted from two individuals' distinctive approaches to a mutual creative process characterised by collaboration and questioning.
Thornton's and Richards's work on the exhibition began in 2017, partly as a result of their joint residency at CERN (Organisation européenne pour la recherche nucléaire) outside Geneva, which is the largest particle physics laboratory in the world.
The exhibition has been compiled and produced by Künstlerhaus Stuttgart in collaboration with Malmö Konsthall. The first version of SPEED was shown 30 June–14 October at Künstlerhaus Stuttgart.
Image: James Richards, Phrasing, 2018, three-channel digital projection, continuous loop. Courtesy of the artist; Galerie Isabella Bortolozzi, Berlin; Cabinet Gallery, London; Rodeo, London / Piraeus. Photography: Frank Kleinbach.