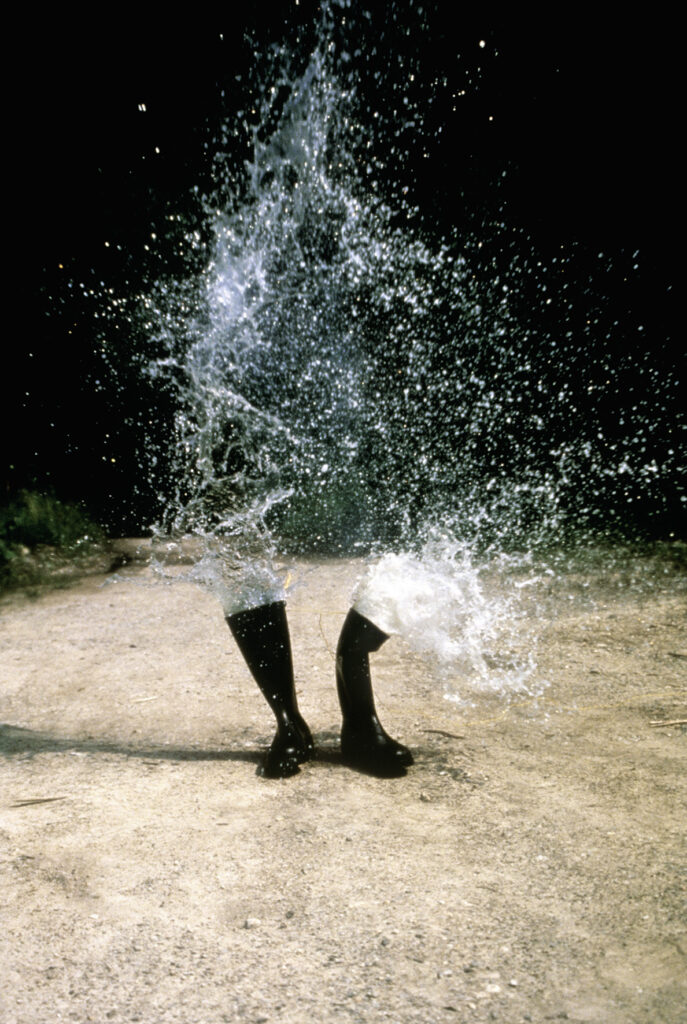 Roman Signer
3.6 – 10.9 2023
In a career spanning over fifty years, Roman Signer has redefined what sculpture can be by working with materials in various time-based processes. Signer's work has come to represent a distinct style within the genre of sculpture, and he is now considered one of the leading representatives of process and conceptual art. This exhibition at Malmö Konsthall is Signer's first major solo exhibition in Sweden and presents works and films from his entire career, from the 1970s to the present day.
Roman Signer's artistic practice is prolific and characterised by curiosity, ingenuity and playfulness. Concepts such as time, movement and gravity are crucial elements in the creation of the dynamic sculptures he calls Zeitskulpturen, time sculptures. The time sculptures often only last a few seconds and explore how physical matter is affected by laws of gravity, natural forces and motor energies. Classic base elements such as fire, wind and water are combined with easily recognisable everyday objects – umbrellas, kayaks, tables, boots and barrels – and interact in split-second processes. Many of the objects can be seen in multiple works. Signer uses tension and surprise to expose the objects to various processes – pyrotechnics, kinetic energy and aerodynamics. In Signer's work, the viewer can observe and examine the relationship between order and chaos, between stillness and sudden eruptions of energy. The ingenious humour that shapes the artist's work arises through the context, the framing and the exposure of objects to unexpected potentials for development.
Signer mainly works with sculpture, photography and video. The exhibition at Malmö Konsthall is Roman Signer's first major solo exhibition in Sweden. It presents works from his entire career, from the 1970s to the present day, including two new works produced specifically for the exhibition at Malmö Konsthall. The exhibition includes around twenty sculptural works together with around seventy filmed documentations of his sculptural processes. In homage to Signer's celebrated past participations in outdoor sculpture exhibitions, including Documenta 8 in Kassel and Skulptur Projekte Münster, four of the artist's works will be installed in Pildammsparken as part of the exhibition. The selection has been made in close dialogue with the artist and is based on the works' connection to weather conditions and the properties of water.
---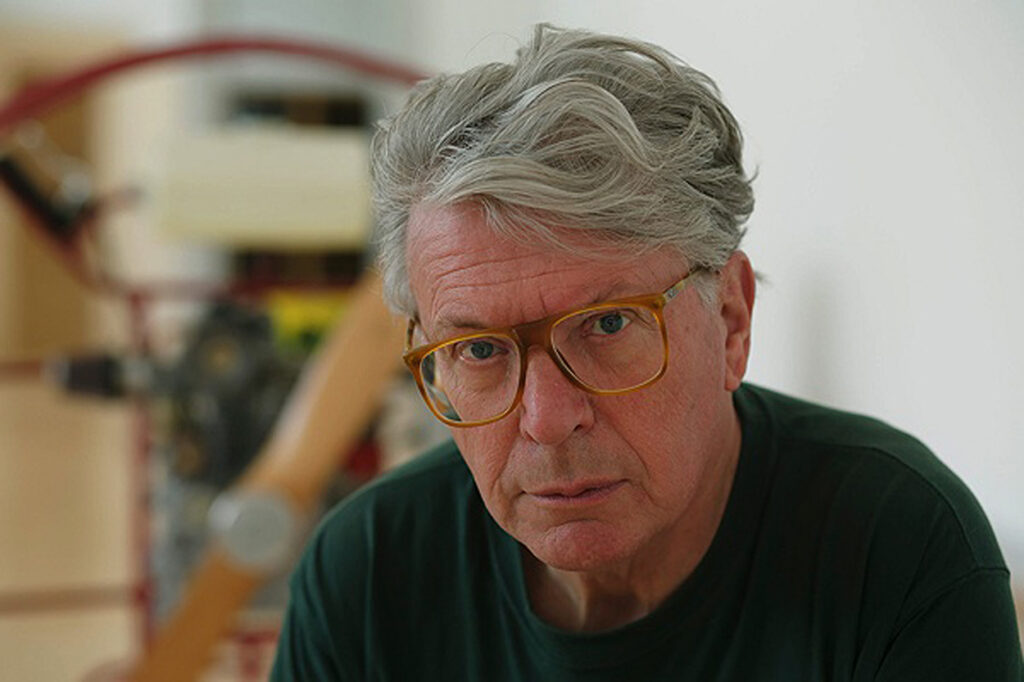 Roman Signer (born in Appenzell, Switzerland, 1938) has lived and worked in St. Gallen, Switzerland since 1971. He studied at the Schule für Gestaltung, Zurich, Switzerland (1966), Schule für Gestaltung, Lucerne, Switzerland (1969–71) and Academy of Fine Arts, Warsaw, Poland (1971–72). Since the 1970s, Signer has had several solo exhibitions including FRAC Franche-Comté, Besançon, France (2022), Kunstmuseum St.Gallen (2018/1998/1993), Kunsthal Aarhus, Denmark (2017), Barbican Centre, London, England (2015), KINDL Zentrum für zeitgenössische Kunst, Berlin (2014), CAFA Art Museum, Beijing, China (2014), Swiss Institute, New York (2010), The Fruitmarket Gallery, Edinburgh, Scotland (2007), OK Centrum für Gegenwartskunst, Linz, Austria (2005), Shiseido Gallery, Tokyo, Japan (2003), Camden Arts Centre, London, England (2001), Bonnefantenmuseum, Maastricht, Netherlands (2000), Wiener Secession, Vienna, Austria (1999), and Galleri Slunkaríki, Ísafjörður, Iceland (1996). Signer's work has been presented at prestigious international venues such as Skulptur Projekte Münster, Germany (1987), Documenta 8, Kassel, Germany (1987) and the Venice Biennale, Italy (1999). 
The exhibition at Malmö Konsthall is supported by: Swiss Arts Council Pro Helvetia, Malmö Förskönings- och Planteringsförening Kanton St.Gallen Kulturförderung.