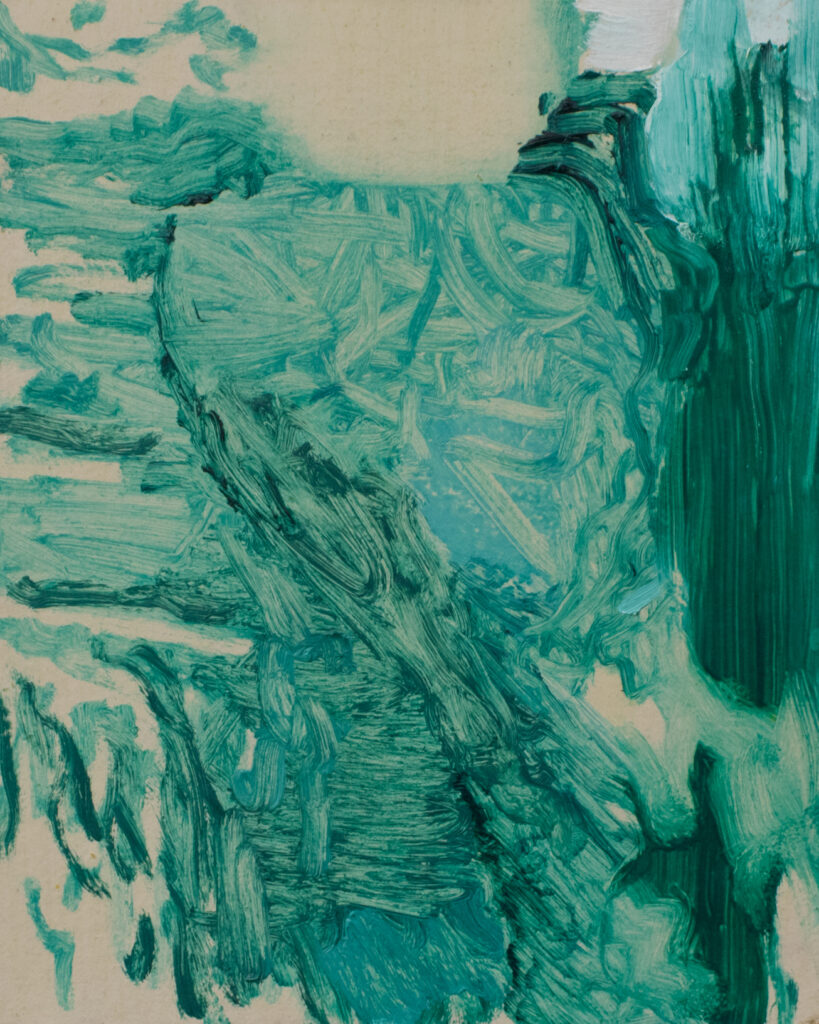 Mörkveden
Exhibition in the restaurant 2.4–26.4 2020
Malmö Konsthall presents five young artists, based in Malmö, who are united by their relationship with nature and landscape painting. Fragments taken from the real world are used as tools to explore an alternative, fictional or inner world.
Mörkveden (the Dark Woods) is, in Nordic mythology, the name of forests that act as border areas between different worlds. Painting shares that ability with Mörkveden: being able to move the spectator from one world to another.
Mörkveden is not only a fictional place, but has also been the name of several geographical sites and forests around Europe. The combination of an actual place and a place in myth or a fairytale is something that Mörkveden also shares with painting: both create a link between the physical world and the world of ideas.
The idea of the forest as an uncertain, dangerous or unknown place, sometimes beautiful and inviting, at other times tricky and difficult to get through. The unknown forest works great as a metaphor for the process of painting: fumbling in the dark, searching the unknown and experimenting.
Painting nature – fictional nature or nature that may not relate to a geographical place, but originates in reality – becomes a search for something internal inside the external.
Starring
Danilo Stankovic, Emm Berring, Jennifer Myerscough, Julia Selin & Selma Sjöstedt.
Curator: Benjamin Andersson