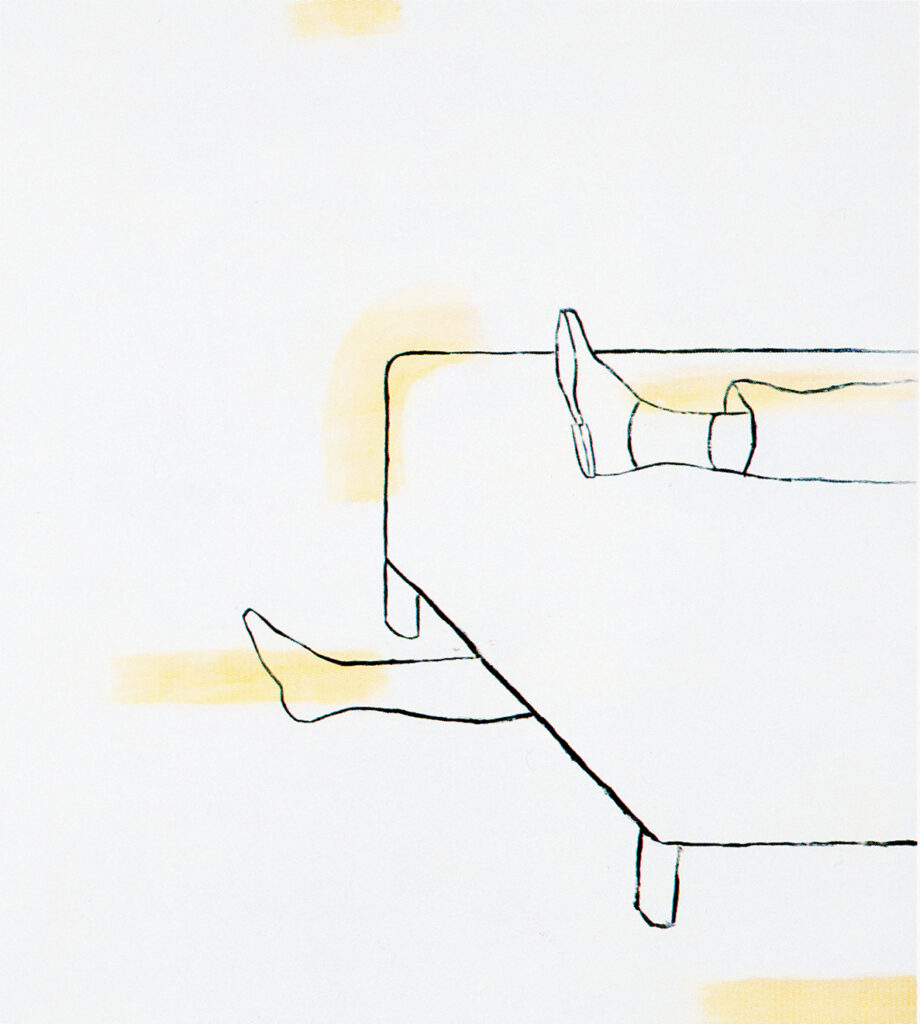 Maria Lindberg
15.9 2018 – 13.1 2019
Chronologically, Maria Lindberg's exhibition at Malmö Konsthall begin with some of her immaterial production from the 1980s. At this early stage in her career, she undertook a series of activities involving mail art, small-scale interventions in public spaces, and action art inspired in part by the international Fluxus movement and performed by Lindberg in person. Included in the exhibition are "Ephestia Khveniella" (1983), a collection of correspondence between the artist and various Swedish food manufacturers, and "Poste Restante" (1989), in which the artist sent letters to herself poste restante to all corners of the world.
Multilayered works about power and submission
Alongside these, a retrospective selection of the characteristic paintings Maria Lindberg produced in the early 1990s will also be shown. These works were executed in accordance with a reduced, minimalist ethos, and constitute a series of stylised motifs that serve as both a play with figuration and a direct challenge to the viewer by virtue of the ambivalence engendered by their many possible meanings. This apparent commentary on different kinds of claims to power, abuse, and submission established Maria Lindberg as an artist with a conceptual method, a feminist objective, and an underlying, subtle, and quirky sense of humour.
Drawings that extend from the paper onto the walls
Maria Lindberg is perhaps mainly associated with drawing, her favourite artistic technique that she has constantly returned to and turned into her own special form of expression. The exhibition at Malmö Konsthall includes a large number of works in which she experiments with paper as a background, idea, and execution, and which open a doorway to an entire world we can think of as Maria Lindberg's own. The show also constitutes an opportunity for the artist to translate the dimensions of drawing to a larger scale, and work in dialogue with the exhibition space by executing works directly on the walls.