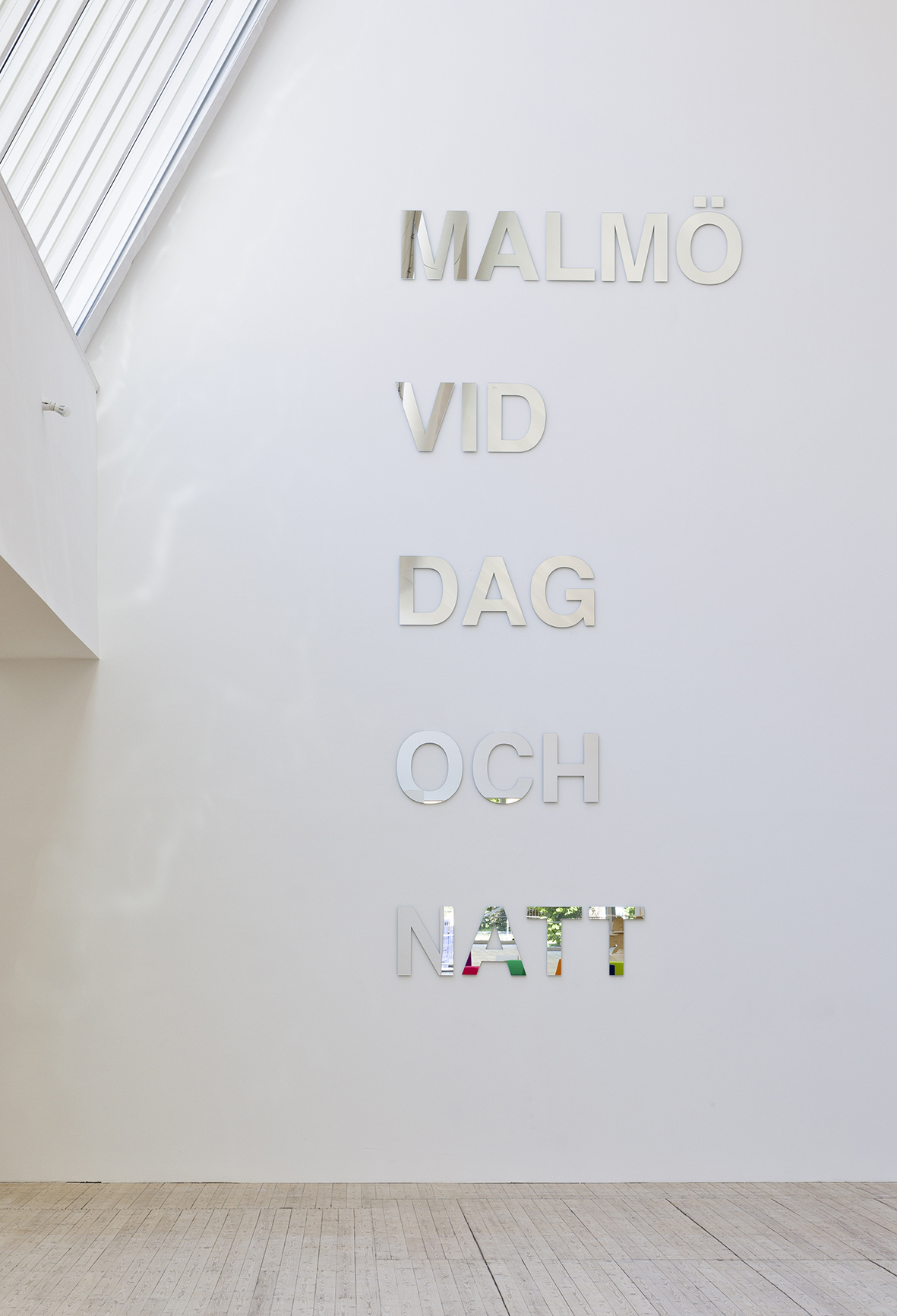 Luca Frei
-
Luca Frei was born in 1976 in Lugano, Switzerland and has been based in Malmö since 2000. From day to day, his biggest solo exhibition to date, spans a period of twenty years and contains a number of works that have never previously been shown in Sweden. Frei brings together different art forms in the exhibition, such as design, handcraft, architecture, sculpture, graphic design and installation.
Luca Frei often builds his work around a story – a quote, a book or a photograph. Several works in the exhibition offer references to poets, musicians or other sources of inspiration. The designer Marianne Brandt and the artist, dancer and choreographer Simone Forti are examples of artists being highlighted. Occasionally connections to Frei's family history appear, such as in the work Inheritance, where he relates to the physical and emotional inheritance from his father, or in Gravesano, portraying the music conductor Hermann Scherchen, Frei's maternal grandfather. The sense of inclusion encompasses the viewer who is invited to interact with some of the artworks through playful, performative elements. Visitors may leave a message with magnetic letters, turn an hourglass or rearrange the works Sticks and Chains and Gravesano Studio 1. The time spent with the artworks is put into focus, along with the relationship between one's own body and the architecture.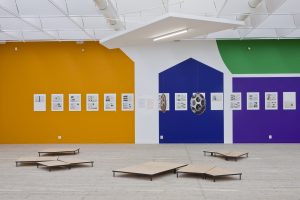 Luca Frei's works often have modernism as a starting point. This is evident in the artist's interest in both the functional and the symbolic potential of forms and objects, and in his desire to highlight certain practitioners of modernism by exploring their designs or visions. The Bauhaus movement's fundamental ideas of uniting art, sculpture, architecture and design can also be seen as a source of inspiration. Frei contributed several works to the major exhibition bauhaus imaginista last year, when the movement celebrated 100 years. One of the works, Model for a Pedagogical Vehicle, is included in the exhibition.
The works in this exhibition are buttressed by a number of asymmetric architectural changes, designed by Frei, which subtly redirect Klas Anshelm's strictly geometric gallery architecture. From day to day tries to avoid a conventional chronological compilation, instead manifesting as a physical archive of an artistic activity. By adding work to work, the exhibition creates a context in which Luca Frei's own oeuvre and world of ideas is at the centre.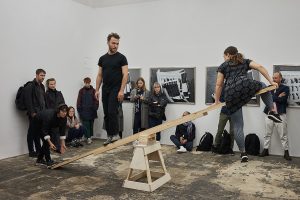 In connection to the exhibition, Luca Frei recreates the performance piece See Saw (1960), originally by Simone Forti, in collaboration with dancers (Nidia Martínez Barbieri, Khamlane Halsackda & Majula Drammeh) from the group Nya Rörelsen. The performance will take place on the opening day of June 6th at 2.30 pm and on the closing day of August 30th at 2.30 pm. The work was first shown under the direction of Luca Frei at the Moderna Museet in 2015.
Luca Frei's previous solo exhibitions include Kunsthaus Glarus; Bonner Kunstverein, Bonn; Museo Cantonale d'Arte, Lugano, and Lunds konsthall. Group exhibitions include Haus der Kulturen der Welt, Berlin; The National Museum of Modern Art, Kyoto; Centre Pompidou, Paris; Museum of Contemporary Art Antwerp; and Moderna Museet, Malmö/Stockholm.
With the support of

Info about Covid-19:
– Due to Covid-19, we allow a maximum of 50 people in the exhibition space at a time
– We allow a maximum of 10 people per guided tour, with short guided tours twice a day 
– Download the app A guided tour (for free) for exhibition guidance 
Luca Frei. Från dag till dag, Malmö Konsthall, 2020. Photos: Helene Toresdotter
Simone Forti. See Saw, 1960. Performance with plywood seesaw. Dimensions and duration variable. The Museum of Modern Art, New York. Committee on Media and Performance Art Funds.  © 2020 The Museum of Modern Art, New York . Photo: Anne Tetzlaff. Picture taken at Hollybush Gardens, London