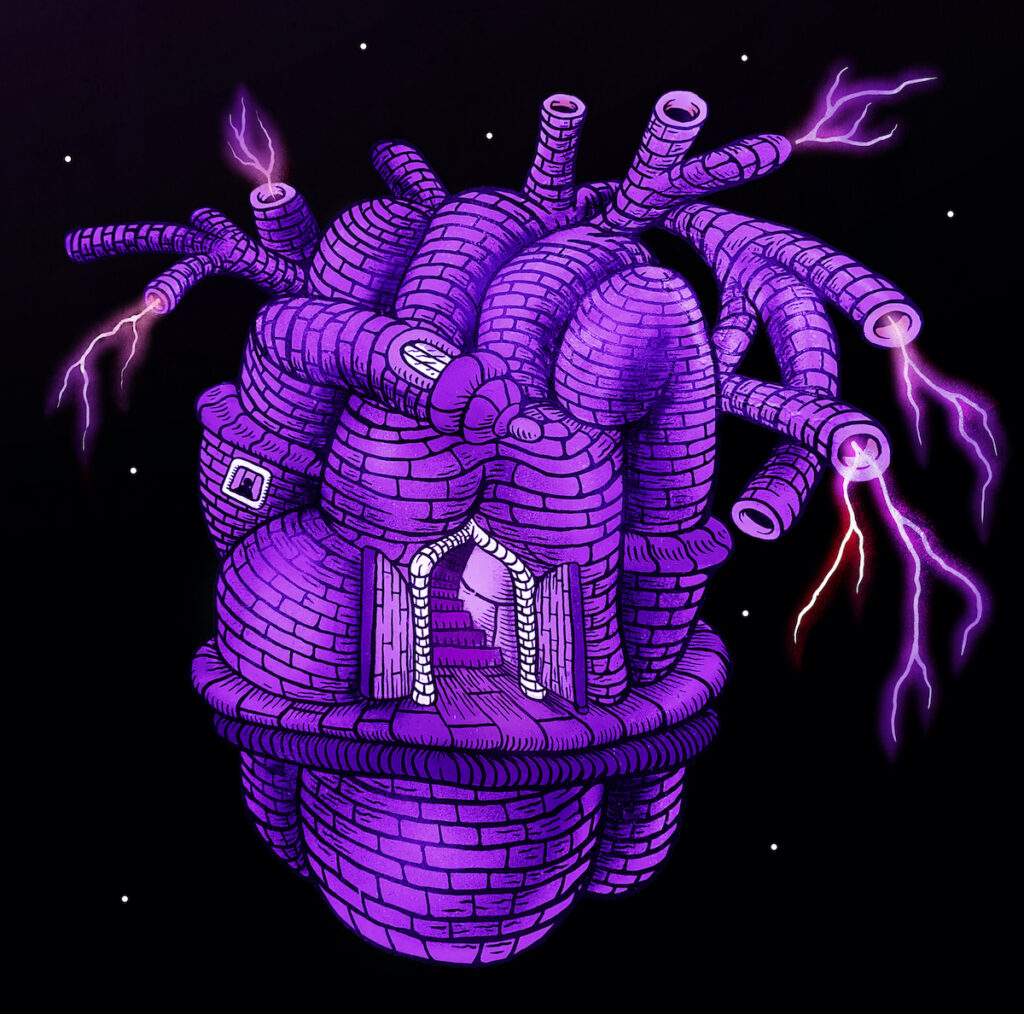 Kim Demåne: Human City
Exhibition in the Workshop 9.4–15.5 2022
The exhibition Human City, created by the artist Kim Demåne, is a unique image world where the imagination is allowed to flow freely. In the exhibition there is a recurring criticism of society, where humans breaks down and takes over the planet. But there are also elements of hope, a spark or a helping hand.
The exhibition room is a room in motion – during the exhibition, Kim will hold workshops for schools and the public, inspired by his working methods and themes in the exhibition. The groups are given the opportunity to contribute to a joint work of art that will emerge in the courtyard during the spring of 2022, which will be shown over the summer. The framework is 'a letter to the future' – what advice or knowledge do we have today that we want to pass on to the future? What do we want the world to look like? Whose voices should be heard?
Human City is a collaboration project with the organisation Helamalmö.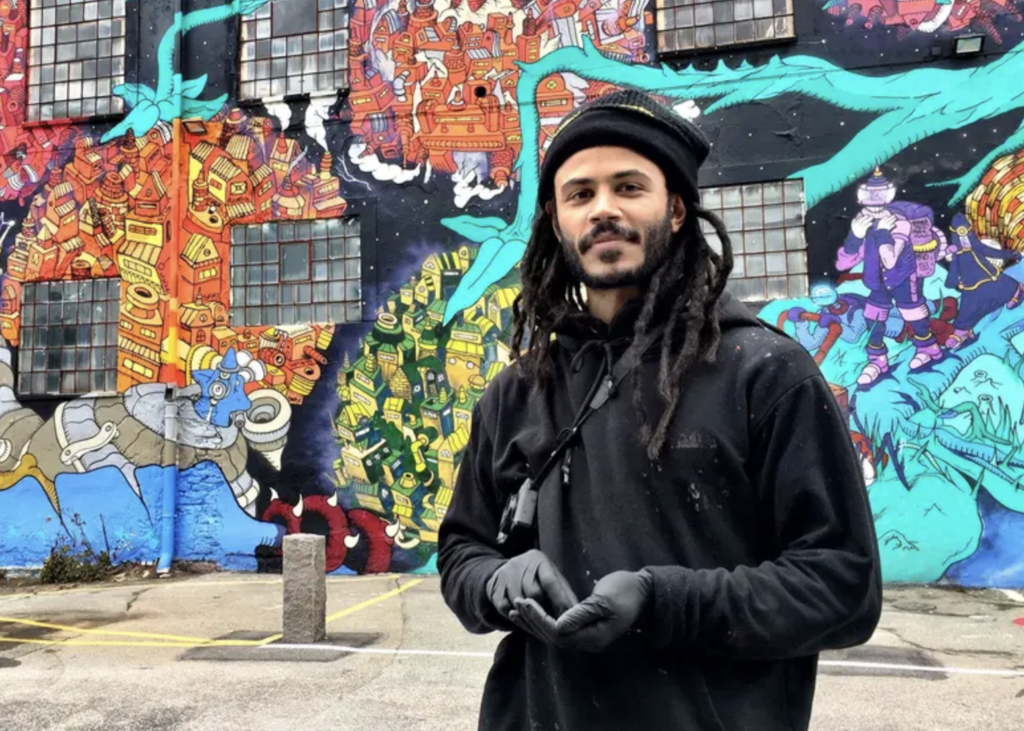 Kim Demåne (b. 1988, Ronneby) is an artist active in mural painting, drawing, animation and sculpture. Kim has been based in Malmö since 2017 and over the past decade, Kim has painted portals to his universe in public spaces. In the past year, he has had major design assignments in Gothenburg and Kristianstad, a mural for Artscape in Sofielund. Kim is also part of Stewdio Seved.
Helamalmö is one of Sweden's largest children and youth organizations with the aim of improving the living conditions in socio-economically challenged areas. At their meeting points, young people are offered meaningful free time with adults who engage in them, as well as a leadership program for about a hundred young role models.