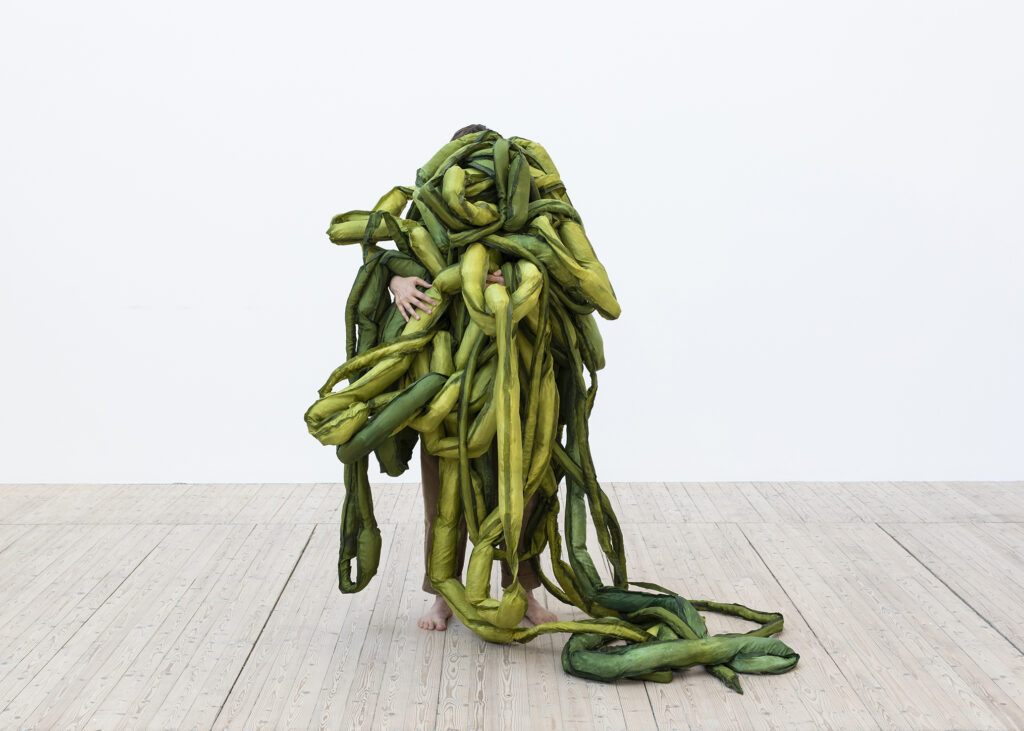 Ingela Ihrman – Frutti di Mare
30.9 2023 – 14.1 2024
In a playful way, Ingela Ihrman's work explores what it means to be human. With humour and sincerity, she lifts questions concerning identity and belonging by looking at different life forms and how we relate to one another. She focuses on strong emotions connected to everyday life, such as lust, longing and loneliness.
Ingela Ihrman's artistic approach is driven by curiosity and a desire to understand, where scientific facts and field studies may function as points of departure. She works with sculpture, performance, video and text, and often uses familiar and fragile everyday materials. In her work she questions how we systematically categorise and exploit nature – that we ourselves are a part of – while at the same time we wistfully elevate it as something untouched and primordial
With the help of sculptural costumes, she literally assumes the forms of other living species while exploring the possibilities and limitations of her own body. What does it mean to be someone or something? How is a sense of self formed within a body? What significance does the body have for how we see the world and how we are seen by others? A costume becomes an extra layer of skin and flesh that simultaneously encapsulates and hides contours in favour of another form. Ihrman views her performances as social situations where the viewer participates in the work together with the artis
The exhibition at Malmö Konsthall will be the largest presentation of Ingela Ihrman's work to date.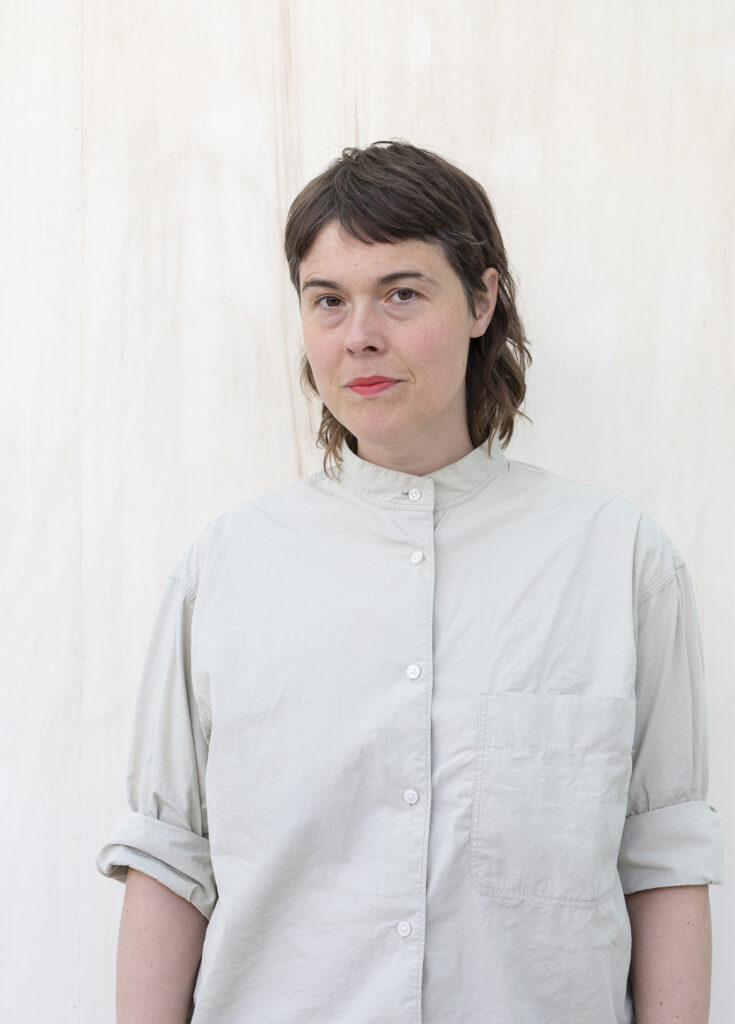 Ihrman är född i Kalmar 1985 och utbildad vid Konstfack i Stockholm. Hon bor och arbetar i Malmö. Hon har tidigare ställt ut bland annat på Åstorps konsthall (2022); Karlin Studios / FUTURA, Prag (2021); Nordiska paviljongen, 58:e Venedigbiennalen (2019); Kristianstads konsthall (2018); der TANK, Institut Kunst, FHNW Academy of Art and Design, Basel (2017) samt Tensta konsthall, Stockholm (2016).
Saturday 30.9 at 11: The Passion Flower
Sunday 1.10 at 13.30: The Giant Clam
Saturday 14.10 at 13.30: The Fir Cone Walks
Saturday 14.10 at 15: Giant Otter Giving Birth
Sunday 15.10 at 13.30: One Fig
Saturday 4.11 at 13.30: Amorphophallus titanum
Sunday 5.11 at 13.30: The Giant Water Lily Victoria amazonica blooms
Sunday 5.11 at 15: The Toad
Friday 12.1 at 18: Oilbird with Nestling
The performance work Green Juice Bar is open Saturdays at 13–16
In November, the theater play Who Are You? will be performed by Ögonblicksteatern in Umeå. Ingela Ihrman has created the script, costumes, and scenography in close collaboration with director and playwright Maja Salomonsson.
Six actors portray characters from the kingdom of plants and animals, and discuss with the audience what it means to be someone or something: What does it mean to play a role, and who decides who you are?
Performance dates:
Wednesday 15.11 at 18
Friday 17.11 at 18
Satyrday 18.11 at 10 och 18
The performance is free, but reservations are required. Booking opens in October.