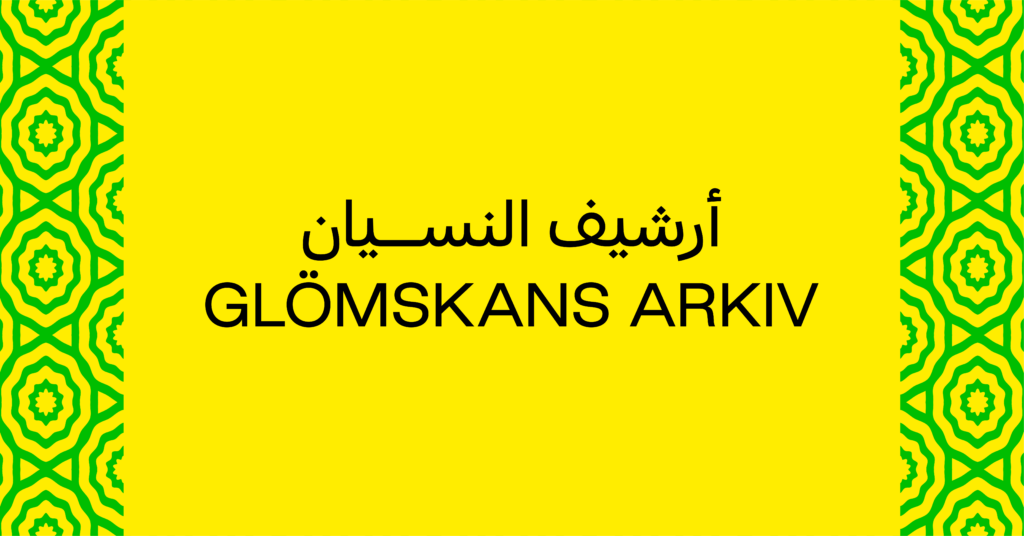 Glömskans arkiv
5.5 – 21.5 2023
Glömskans arkiv (The Archive of Forgetting) is a newly written theatrical choral piece set in Malmö that deals with memory, grief, and racial violence. The piece is based on a lyrical manifesto written by the poets Felicia Mulinari and Athena Farrokhzad in dialogue with various social movements. The manifesto has been set to music for the Petri Sångare choir by Tebogo Monnakgotla, and will be staged by director Saga Gärde.
Which stories become a part of our shared history? Whose words have shaped the narrative of Malmö? Through written correspondence with representatives from different social movements, Mulinari and Farrokhzad have explored the roles played by memory and forgetting in the struggle against racism. Based on the responses they received, they have written a lyrical manifesto about the sorrows and struggles, as well as the beauty and sense of community, that is carried by the city. There will be seven performances in total, each followed by an in-depth discussion.
Glömskans arkiv is produced by Amfi in collaboration with Petri Sångare and Malmö Konsthall, on behalf of the City of Malmö. Glömskans arkiv is a part of the group exhibition The Whole City is a Monument. The piece is presented within the framework for the project The Anti-Racist Monument, which came into fruition in 2019 as a result of a citizens' media appeal in Sydsvenskan.
Performances:
Fri 5.5 at 7–8pm
Sat 6.5 at 1–1pm
Sun 7.5 at 1–2pm
Thu 11.5 at 7–8pm
Fri 12.5 at 7–8pm
Sat 13.5 at 1–2pm
Sun 14.5 at 1–2pm
Amfi is a platform for new drama that wants to develop the performing arts through language. In collaboration with other scenes, Amfi wants to work for a continuous discussion about new drama and show the importance of the dramatist in developing the performing arts in dialogue with our surrounding world. Amphi comes from around the Greek, on both sides and is a serious play with the history of literature and the theater as an arena for contemporary issues.
Just as the title The whole city is a monument reveals, the exhibition opens up the idea of approaching the city as a monument. The works explore how racist structures affect the experiences and memories that collectively create a city's stories.
What all the works have in common is that they ask questions and say something important to the future. All works are created specifically for the exhibition and based on several months of research in and about Malmö.