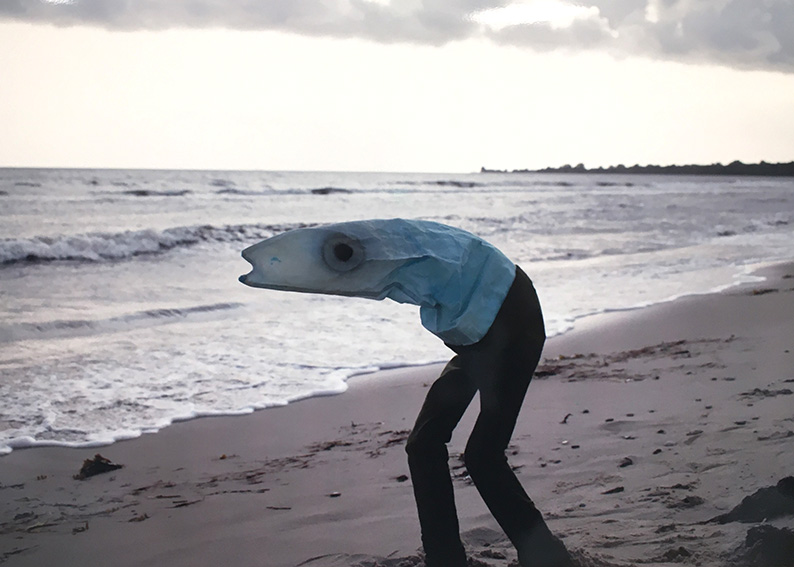 Exhibition with Naturum – Mission Sea Awareness
14–26.11 2023
The ocean is a necessity for life on our planet. Even though we live on land, our lives are closely connected to the ocean. About 70% of the oxygen we breathe comes from the ocean, it forms the basis of the water cycle, regulates our climate, and provides us with food. Without the ocean, we wouldn't be able to live here.
The UN has designated 2021-2030 as 'The Decade of Ocean Science for Sustainable Development.' We need more knowledge about the ocean, and the knowledge we have needs to be spread more widely. An essential part of the work during the decade of ocean science is to increase our ocean awareness.
Students spread ocean awareness
Becoming ocean-aware means becoming aware of how crucial the ocean is for life on our planet. It involves understanding how dependent we are on the ocean, what we gain from it, how it affects us, and how we impact it. In the project 'Mission Ocean Awareness,' high school students from Kreativa Gymnasiet and Malmö Latin have been tasked with spreading ocean awareness to the residents of Malmö through an art exhibition.
It all starts with getting to know the ocean
Together with educators from Naturum Öresund, the students have explored marine life and its connections to us humans. Through lectures and workshops, they have learned about ecosystem services from the ocean, issues affecting marine ecosystems, and potential solutions to these problems. By venturing into the water with waders, water binoculars, and nets, or using snorkeling equipment, they have gained their own experiences of life beneath the surface. With this foundation, they have created this exhibition.
Information
Exhibition with Naturum in the Workshop.
The exhibition begins with a opening on Tuesday, November 14th, at 13:30.