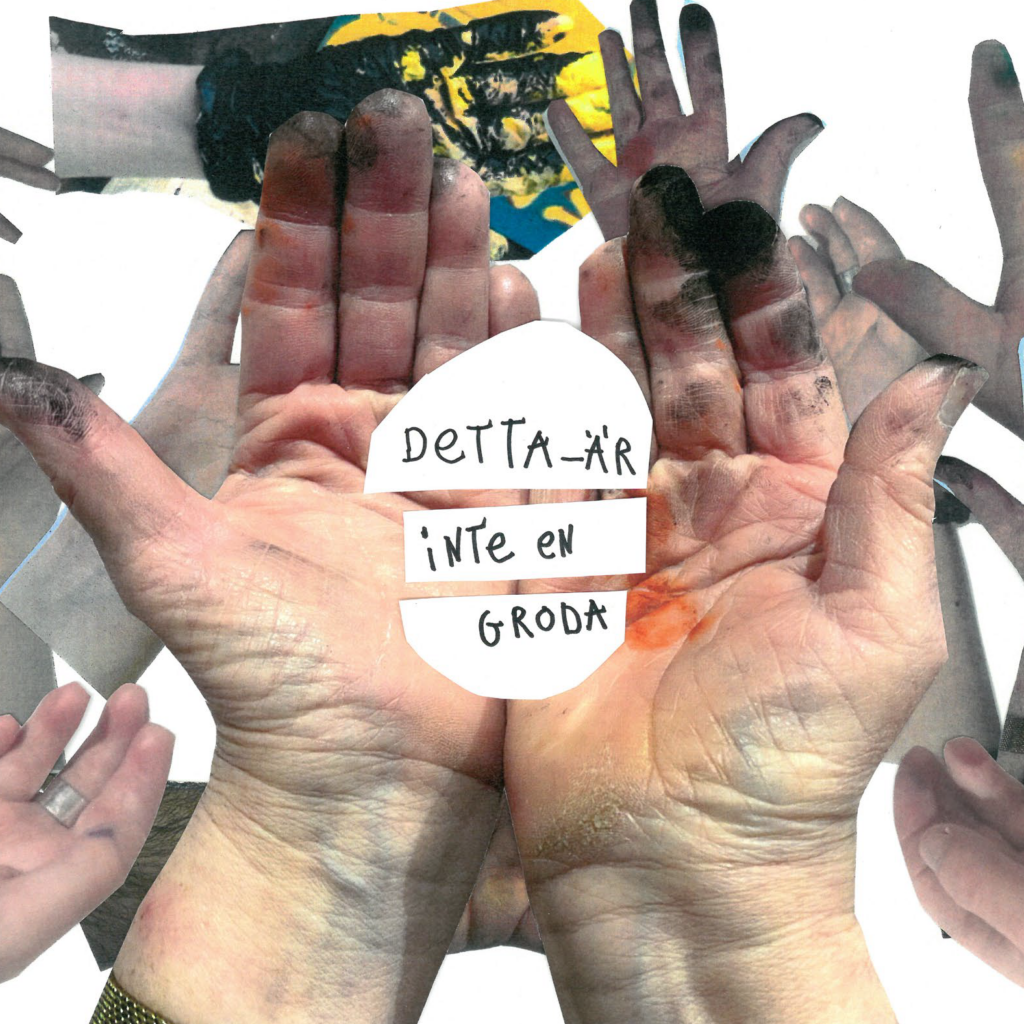 Detta är inte en groda
21.7–13.8 2023
"Detta är inte en groda" är en utställning skapad av deltagare i Konstlyftet, Malmö Konsthalls projekt riktat till personer med funktionsvariationer. Tio deltagare, under ledning av konstnären Max Avasoo, har skapat en utställning som blandar kolteckning, schablon-spray, akrylmålning och teckning.
This March, ten participants from three LSS residencies (state accommodation for people with developmental disabilities) and Annexet daily activity centre have worked with the artist Max Avasoo. They have had an outreach workshop at their place of residence, six workshops at Malmö Konsthall and an exhibition meeting together. The participants have been working independently with their own ideas. Max has prepared boards of plywood in three different sizes for the participants. The work you see in this exhibition in a selection of the work made during the workshops.
Artists:
Eugen Yao, Elif Eser, Blago Bosevski, Luis Gil, Sakar Abdullah, Susanne Hansson, Ali Reza, Emma Bengtsson, Iris Taylor
Artist/project leader:
Max Avasoo
Project leader / Education:
Antje Nilsson & Ylva Brännström, Malmö Konsthall. 
Many thanks to participants and staff
Konstlyftet is a project initiated by Malmö Konsthall in 2011, aimed at adults with cognitive or physical disabilities. Over the years, Konstlyftet has steadily grown and now includes several exhibitions each year, both in the Workshop at Malmö Konsthall and public artworks in various locations throughout the city.
Konstlyftet 2.0 is an extension of a previous initiative at Malmö Konsthall, now taking place in collaboration with the Funktionsstödsförvaltningen in Malmö Stad and MKB Fastighets AB.
Konstlyftet 2.0 also includes a public art commission set to be unveiled in the autumn of 2023 at Limhamns Sjöläge. Six participants from four different LSS accommodations are working on a public artwork under the guidance of artist Jamila Drott. This commission is the third of its kind. In November 2021, three artworks were installed in the Trevnaden neighborhood in Sofielund, and in November 2022, 13 artworks were installed at Bellevuegården.