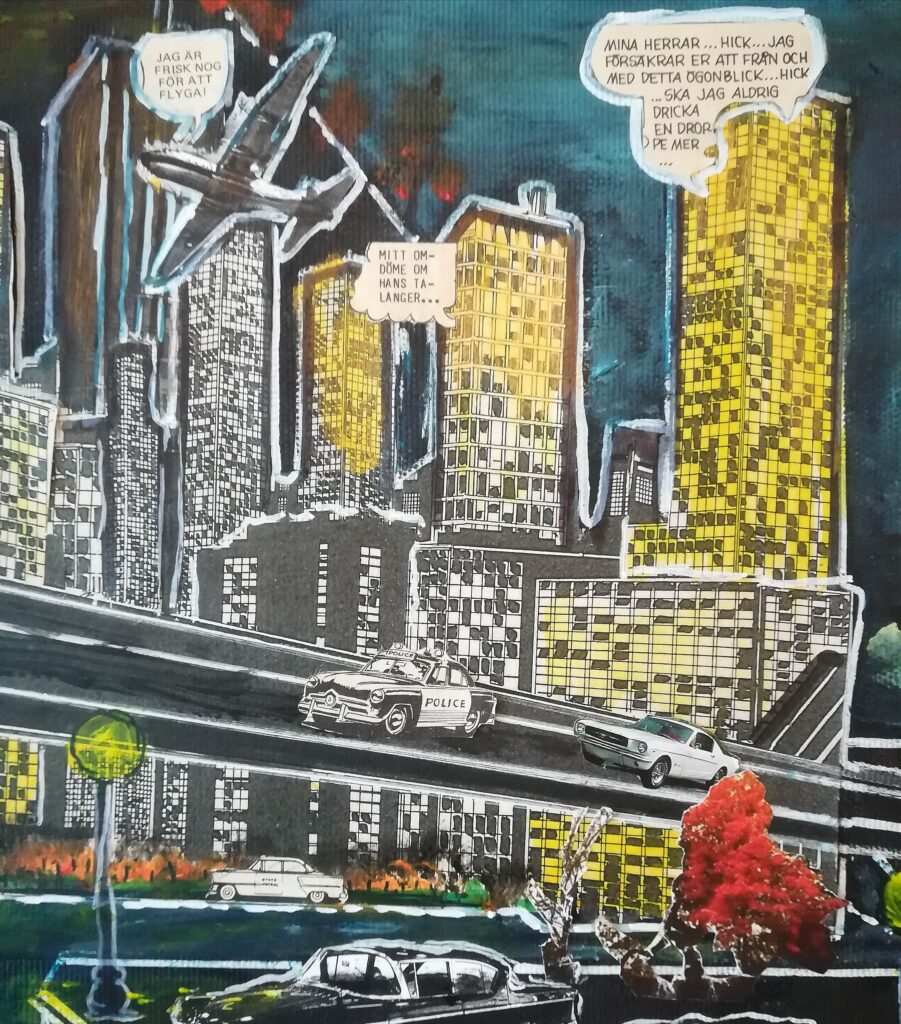 Colaboratoriet
2.6 – 18.6 2023
Colaboratoriet is an exhibition of works by the participants in the Creative Workshop of Skåne stadsmission. In total, around twenty artists participate with works in various forms of collage technique. The exhibition is a collaboration between Skåne stadsmission and Malmö Konsthall.
During the Easter break, artists from Kreativa verkstaden visited Malmö Konsthall's workshop and were inspired by the exhibition FLIGHT, where collage technique was a consistent feature of the artists. Together with children and families on site, they created collages that are now displayed in the Workshop at Malmö Konsthall.
The exhibition includes both individual works of art and works made in groups. Sometimes the artworks have had to travel between two or more artists, like a kind of letter exchange. Through the construction of a collage machine, chance has played an active role in the work process with several of the works in the exhibition. A spinning container mixes a variety of cut-out images that are randomly picked from the machine and then stitched together.
The project is supported by Sparbanksstiftelsen Skåne.
Information
Opening Fri 2.6 at 19–21
The Workshop, Malmö Konsthall