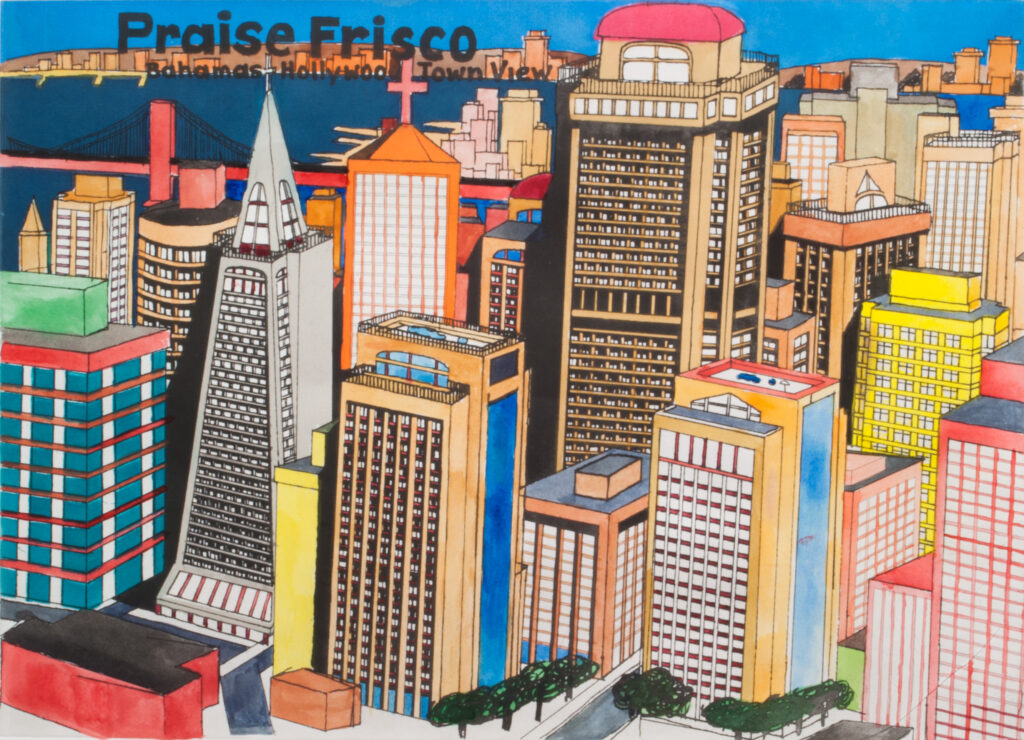 Frisco Studio Syd
In March 2023, Malmö Konsthall started a new project that builds upon 10 years of experience working with people with developmental disabilities. We have started to explore the possibilities of starting up a new studio with the working title 'Frisco Studio Syd'. The studio will function as both a physical meeting space and a platform, specifically for people with developmental disabilities in the region that would like to work as professional artists.
The name Frisco Studio Syd is inspired by the artist William Scott who works at Creative Growth Art Center in Oakland, California. Scott often recreates his hometown San Francisco as Praise Frisco – an utopian city where society is fairer, peaceful, full of hope and happiness. Praise Frisco represents a world where there aren't any limits and where we can celebrate our differences. We hope that Frisco Studio Syd can be a place like this in Skåne for artists.
The first year of the project will largely focus on research and developing an organisational framework for Frisco Studio Syd. We will undertake studio visits to different organisations around the world who are working with the target group, and aim to build a network of local, national and international collaboration partners. We hope to present an operational framework and business plan in December 2023.
Sources of inspiration for Frisco Studio Syd are organisations such as Creative Growth Art Center in the USA, Ateljé Inuti in Stockholm and Project Art Works in the UK.
For more information contact Lucy Smalley, Project Leader Frisco Studio Syd +46 (0) 72-156 35 14 lucy.smalley@malmo.se