Black (Counter)Gravity: An epilogue to FLIGHT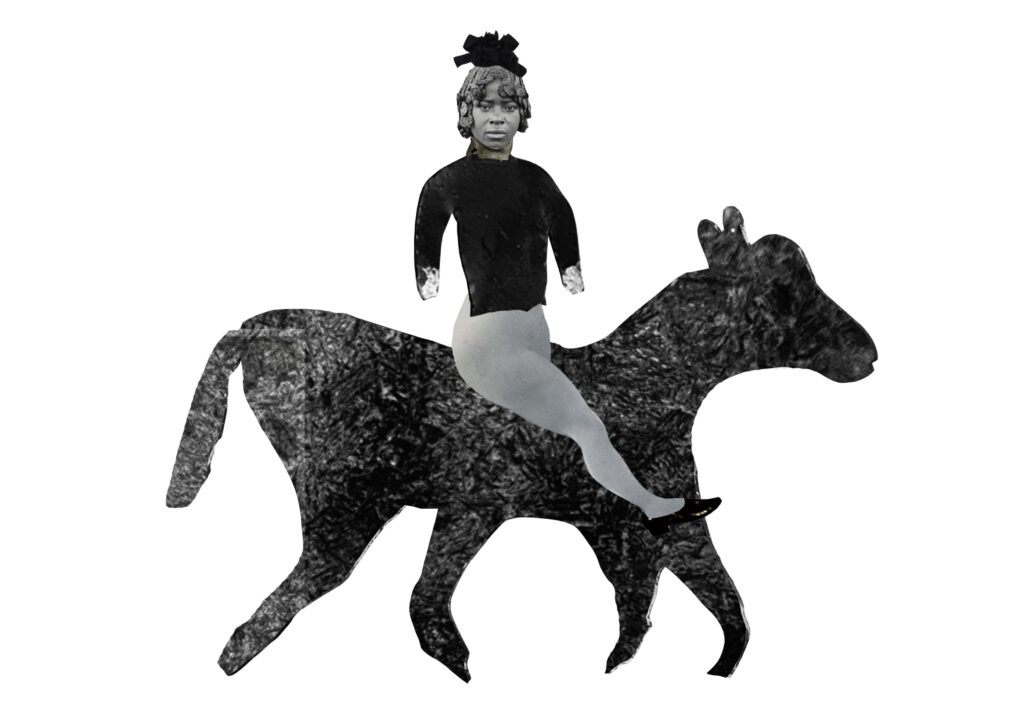 Black (Counter)Gravity: An epilogue to FLIGHT
What happens when we sift through history and its dark archives? FLIGHT (Kudzanai Chiurai | Frida Orupabo | Eric Magassa) is an exhibition that grapples with history; its tensions and its freedoms. The programme evening that concludes the exhibition offers a listening session directed by the artist Santiago Mostyn, a talk with Jonelle Twum, Nina Cramer & Tawanda Appiah, and a film screening of Kudzanai Chiurai's film We Live in Silence. The evening ends with more music and a celebration of FLIGHT.
In this epilogue to the exhibition, we meet within the contentious archive. Inspired by Tina Campt's essay contribution to the exhibition catalogue of FLIGHT, Black (Counter)Gravity: A Soliloquy on Flight, we attempt to unsettle the state of oblivion by bringing Black counter narratives to the surface. In this process we acknowledge the tensions that rise when we summon history. The discomfort of encountering the dead and simultaneously the potential that comes with purposeful exhumation. We propose collective responsibility in dealing with the violence that comes with the past. Black (Counter)Gravity: An epilogue to FLIGHT offers a speculative site for a multiplicity of knowledge and affects that the archive holds and offers us.
The event starts off with a listening session by the artist Santiago Mostyn, who will select vinyls and recordings from The Library of Things We Forgot to Remember and beyond. After that we will commune for a conversation titled On Archival Experiments with Jonelle Twum, Nina Cramer and Tawanda Appiah. From there on we will watch Kudzanai Chiurai's film We Live in Silence: Chapters 1-7 (2017). The evening will end with more music and a celebration of FLIGHT.
The programme is curated and organised by Tawanda Appiah and Jonelle Twum.
Programme:
18.00–18.10: Introduction by Tawanda Appiah, Jonelle Twum & Mats Stjernstedt
18.10–18.40: Listening session with Santiago Mostyn (Part I)
18.40–19.30: On Archival Experiments. A conversation with artist and founder of Black Archives Sweden, Jonelle Twum, and art historian Nina Cramer, moderated by Tawanda Appiahh.
Break
19.45 till 20.50: Film Screening: We Live in Silence: Chapters 1-7 (2017) by Kudzanai Chiurai
20.50: Listening session with Santiago Mostyn (Part II). The exhibition hall closes.
22.00: The End
Information
What: Event When: Wed 5.4 at 6–10pm Where: The Exhibition Hall
Drop in, admission free
Jonelle Twum is filmmaker, researcher and cultural producer who explores various ranges of questions through the perspectives and with the narratives of minor/disregarded/unacknowledged figures from a Black feminist perspective. Jonelle is also the founder and artistic director of Black Archives Sweden.
Santiago Mostyn (b. 1981, San Francisco) is an artist whose practice foregrounds narrative entanglements in pursuit of new understandings of place, both in a cultural and psychic sense. Mostyn has long been interested in the interplay of music, narrative and the embodied self, with works manifesting as films, exhibitions and curatorial projects.
Nina Cramer is a PhD candidate at the University of Copenhagen's Department of Arts and Cultural Studies. Her research examines contemporary artistic practices and discourses of the African Diaspora in Denmark drawing on frameworks from Black Studies and queer feminist art history. Her PhD project is part of the research network The Art of Nordic Colonialism which brings together scholars, curators, and artists working on art and visual culture related to Nordic colonial projects in the Caribbean, West Africa, India, Greenland, Iceland, and Sápmi. Since 2017 she has been a member of the decolonial feminist collective Marronage that uses a multitude of strategies to critique the ongoing effects of Danish coloniality.
Tawanda Appiah is a Zimbabwean curator, writer and researcher based in Malmö, Sweden. His research-centred practice often revisits history to make sense of the contemporary milieu. He is the incoming curator at Skånes konstförening and a part of Njelele Art Station, and previously held the position of Curator of Education & Public Programming at the National Gallery of Zimbabwe.
The work takes Mauritanian filmmaker Med Hondo's critically acclaimed 1967 drama Soleil Ô as its starting point, responding, in particular, to the colonial mindset encapsulated in the following line from the film:
'It's crucial to be able to select individuals capable of speaking as we do, capable of thinking as we do, capable of retaining, of absorbing, yes absorbing words as we do and above all giving them the same meaning, and so there'll soon be millions of white-washed blacks, white-washed and economically enslaved'.
In We Live in Silence, Chiurai dissects the film through similitude, recreating scenes intercut with reimagined scenes from previous video works by Chiurai (Iyeza and Moyo) to stage speculative fictions and futures that reject this notion that African migrants are to think, speak and understand language like their colonizers.