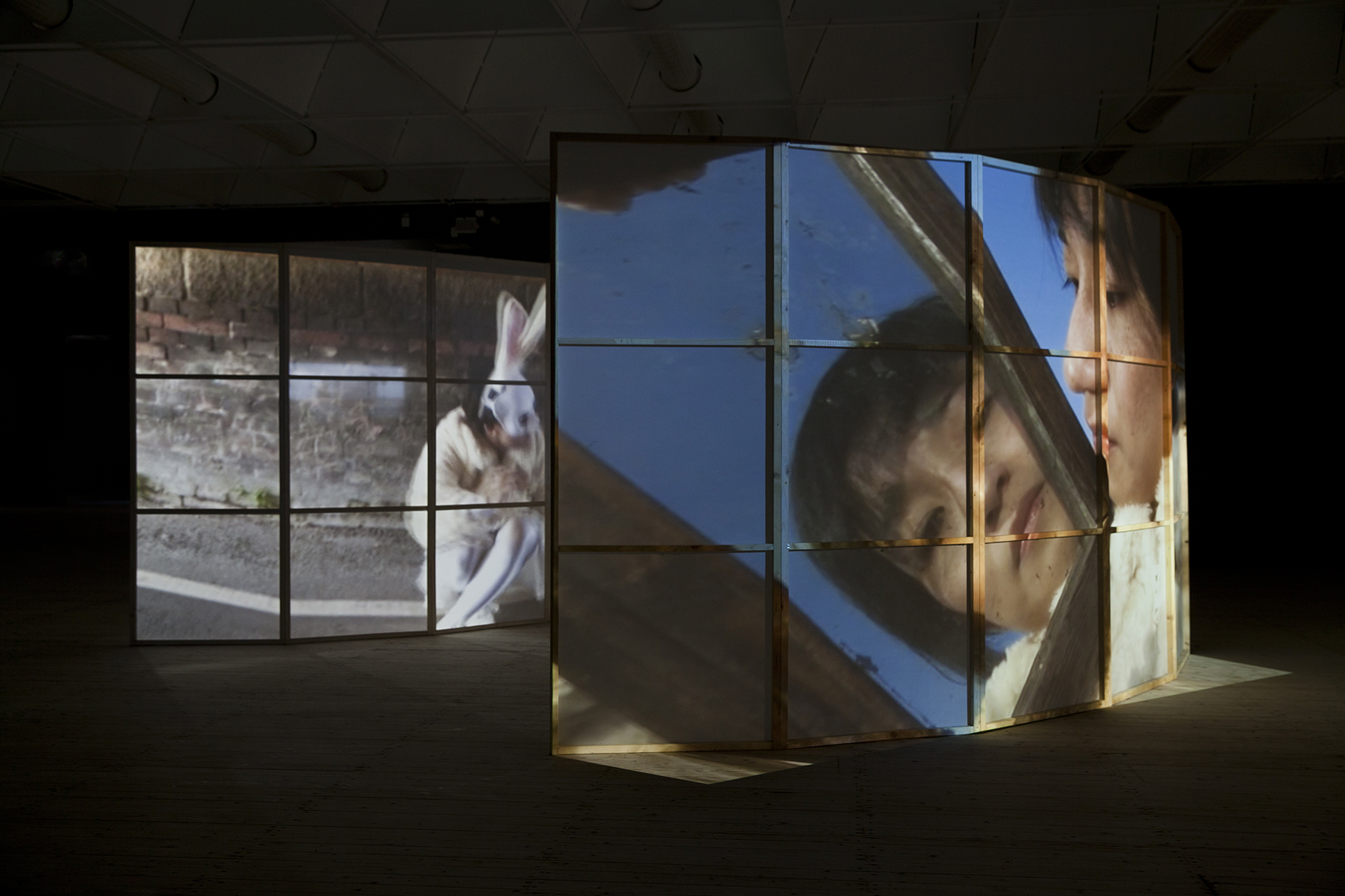 Joan Jonas
-
Malmö Konsthall presents Light Time Tales, a retrospective exhibition of works by Joan Jonas (b. 1936 in New York, United States). Jonas has played a prominent role in the art world over the past fifty years and is one of the first female artists who combined video and performance. She has since the 1960s explored the themes of identity and the relationship between the body and its representation. She is currently a US representative at the 56th Venice Biennale.
Light Time Tales is her biggest show ever in Scandinavia and shown in collaboration with HangarBicocca in Milan. The exhibition, which emphasizes Jonas groundbreaking exploration of video / film media and performance art, presents recent works side by side with older important work.
Light Time Tales includes four large multimedia installations, one of which comes from the Museum of Modern Art in New York, and several videos which together provide an overview of Joan Jonas artistry. The works range from 16mm film Wind (1968) through the installation Mirage (1976/1994/2005) to the newer Reanimation (2010/2012/2013) and Double Lunar SEX (2010).
Joan Jonas continually exploring the new multi-disciplinary opportunities and collaborations. She has invented a new artistic language, where video, installation and performance are intertwined and create a continuous renewal of what figurative art can be. Her form-related features continue to inspire new generations of artists.
Light Time Tales was originally featured on HangarBicocca between 2 October 2014 and 1 February 2015, and curaterades by Andrea Lissoni with Fiammetta Griccioli as assistant curator. The exhibition at Malmö Konsthall curated by Andrea Lissoni and Diana Baldon.
The exhibition is accompanied by the most comprehensive monograph to date about Joan Jonas works, edited by Gregory R. Miller & Co. in collaboration with Hatje Cantz, HangarBicocca and Malmö Konsthall.