Blinking Blind: An Evening of Storytelling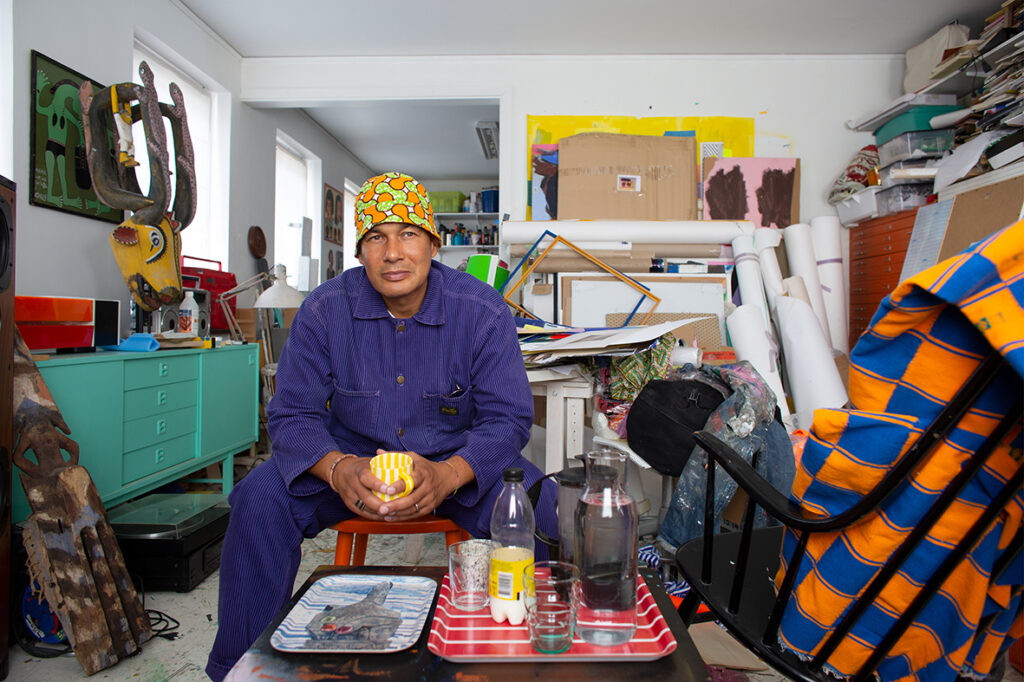 Blinking Blind: An Evening of Storytelling
The programme of the evening is based on Eric Magassa's site-specific installation Blinking Blind in the exhibition FLIGHT. Meet journalist Rafaela Stålbalk Klose as she tells about Svarta Sara's fate in Kalmar and listen to a concert with griot Malick Diabete on the kora. The hos and DJ of the evening is the artist Eric Magassa.
Blinking Blind is a collage where Eric Magassa connects his personal story with the world history through pictures, film and music. Magassa grew up between Sweden, France and Senegal and both his artistic and personal identity have been shaped by these three places and what it means to navigate between them.
In Blinking Blind, there is a portrait of Mazahr Makatemele, who came to be known as Svarta Sara in Kalmar. Journalist Rafaela Stålbalk Klose tells about the fate of Mazahr Makatemele in a lecture where we travel through the colonial era of slave trade and exoticism, racism and liberation. Malick Diabete, a griot from Senegal, gives a concert on the West African stringed instrument kora. A griot is a messenger who conveys information through song and has kept history alive and preserved for centuries by passing his songs down from generation to generation.
Malmö Konsthall offers vegetarian Yassa – a traditional Senegalese dish – and restaurant SMAK's bar is open during the evening. Eric Magassa is the host and DJ of the evening. The lecture is in Swedish. Admission & food free.
What: Concert, talk & programme
When: Wed 29.3 at 5.30pm
Where: The Exhibition space & The Workshop
Language: Swedish
Admission free
Related Events