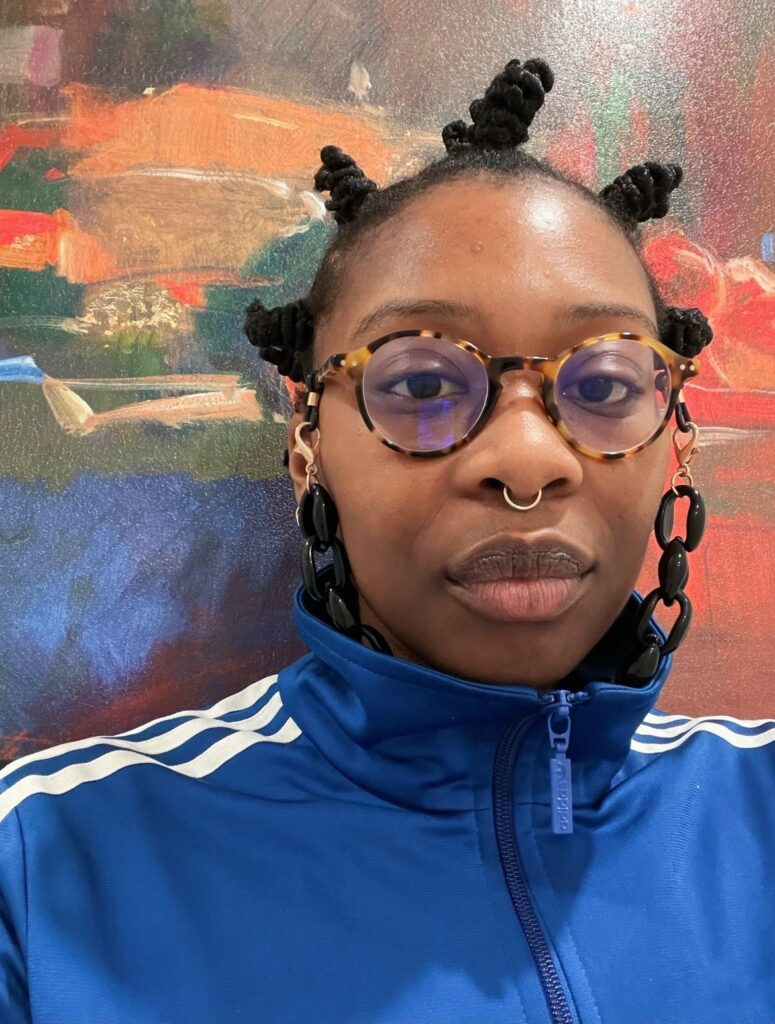 Zoé Samudzi: Public Lecture
5.2 2023
Join us for a public lecture by Zimbabwean-American sociologist, writer and critic, Zoé Samudzi, visiting Malmö from the USA during the opening weekend of FLIGHT. The lecture, titled Extraction: Spectral Memory and Space-Time, is a visual and scholarly mapping of colonial dispossession and extraction in Southern Africa and beyond. The lecture will be held in English.
Samudzi is a prolific writer who has been published extensively, including co-authoring the book As Black as Resistance: Finding the Conditions for Liberation with William C. Anderson. At Malmö Konsthall, Samudzi will present her current research in dialogue with artistic practices and archival material. Samudzi about the lecture: "Following Patrick Wolfe, dispossession is a structure, not an event. And the visual mapping of these process-structures requires the simultaneous registering of time and space, i.e. space-time. Deploying what curator KJ Abudu describes as 'conceptual muralism,' artists Nolan Oswald Dennis and Simon Gush's diagrammatic modeling serve as heuristics that illustrate the process-structures of transnational migrant labor, resource extraction, body politics, memory, and more across former settler colonial/post-apartheid Southern Africa."
Zoé Samudzi is an SEI Fellow and Assistant Professor in Photography at the Rhode Island School of Design. She holds a PhD in Medical Sociology from the University of California, San Francisco. Her research engages genocide and German coloniality, political memory, race-making and visuality, and the spatialities of race and violence. She is an associate editor at Parapraxis Magazine, and a writer and critic whose work has appeared in Artforum, The New Republic, Art in America, The Architectural Review, BOMB Magazine, Jewish Currents, The Funambulist Magazine (where she was also guest editor of the "Against Genocide" special issue), and elsewhere.
What: Lecture
When: Sun 5.2 at 2pm
Where: C-salen
Language: English
No registration needed, admission free