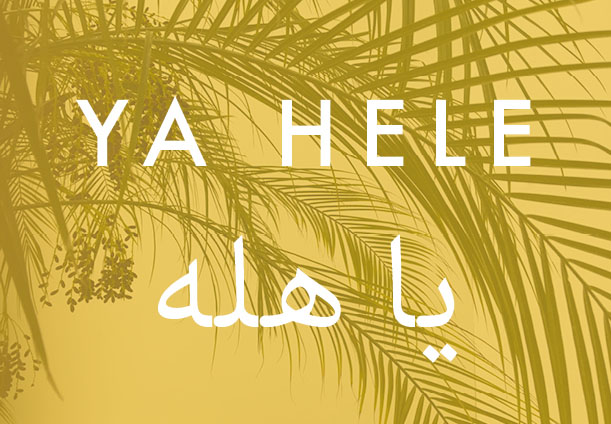 YA HELE
-
Is it possible to feel at home in Malmö and still feel comfortable with ones' history and multiple identities? How do we take care of each other's differences while at the same time creating a common future?
In connection with Michael Rakowitz's exhibition The Invisible Enemy Should Not Exist (Room G), we explore the tension between identity as an origin and identity as a quest. In stories, in conversation, and over a light snack, we will share insights about Malmö's identity and how we, as its inhabitants, constantly create it. We will also try to shed light on individual transformations from being a guest in the city to becoming a host.
The event is called Ya hele يا هله,  an Arabic welcoming phrase used in everyday and informal meetings. The wording provokes thoughts about who can be a host in the city and lead the conversation about its history, present, and future.
The program will start with a short film screening of a group interview, produced for the event, in which three citizens of Malmö talk about their backgrounds, their arrival to the city and what the city means to them.
Next, Lina Al-Nahar (Iraqi Cultural Association), Rakel Chukri (Sydsvenskan), Robert Nilsson Mohammadi (Malmö University), Armando Perla (The Museum of Movements), Mats Stjernstedt (Malmö Konsthall) and the audience will have a conversation about what happens when Malmö's citizens and the city's cultural institutions meet on equal terms and without disregard for each other's unique experiences and knowledge. The conversation will be facilitated by Ana María Bermeo Ujueta from Rörelsernas museum (MoM) What is necessary to keep meetings inclusive, in order to avoid making a commodity of the other through "yet another integration project"?
Ya hele يا هله, is a collaboration between the Iraqi Cultural Association (IKF), the Institute for Studies in Malmö's History at the University of Malmö (IMH), Malmö Konsthall & the Museum of Movements (MoM).
Co-organiser: ABF Malmö