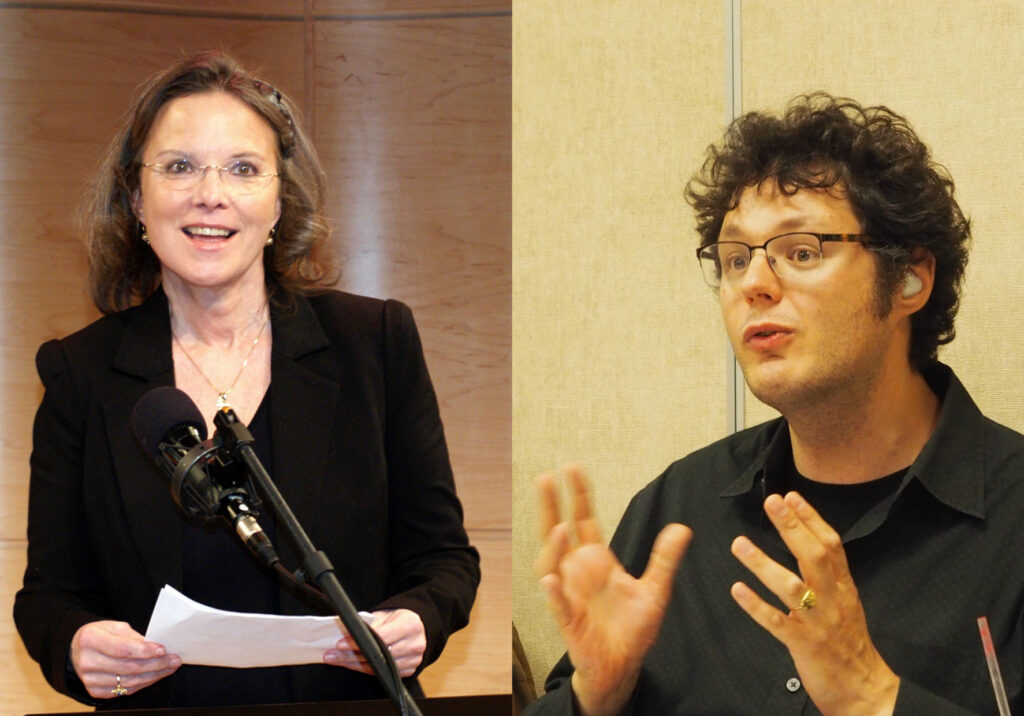 World Poetry Day: Carolyn Forché and Ilya Kaminsky
22.3
The American poets Carolyn Forché and Ilya Kaminsky return to Malmö to read their poetry and talk about poetry and the world. The conversation is moderated by the poet and film researcher Lars Gustaf Andersson. The conversation is in English, but the poets' poems are also performed in Swedish by the actor Christian Fex.
Carolyn Forché has previously been a guest at World Poetry Day in Malmö twice and has since published, among other books, a translation volume of Lasse Söderberg's poetry together with Lars Gustaf Andersson, The Forbidden Door. In addition to being a poet and translator, she is constantly present in the social debate and is one of the initiators of the organization Writers for Democratic Action.
Ilya Kaminsky, born in Ukraine during the Soviet era but then immigrated to the USA, is deeply committed to the Ukrainian cause and has made several appearances in Sweden as well in support of Ukraine. His debut book Dancing in Odessa from 2004 is now published in Swedish translation by Rámus förlag.
What: Talk & poetry reading When: Tuesday 22.3 at 2–3.30 pm Where: C-salen
Drop in, free entrance