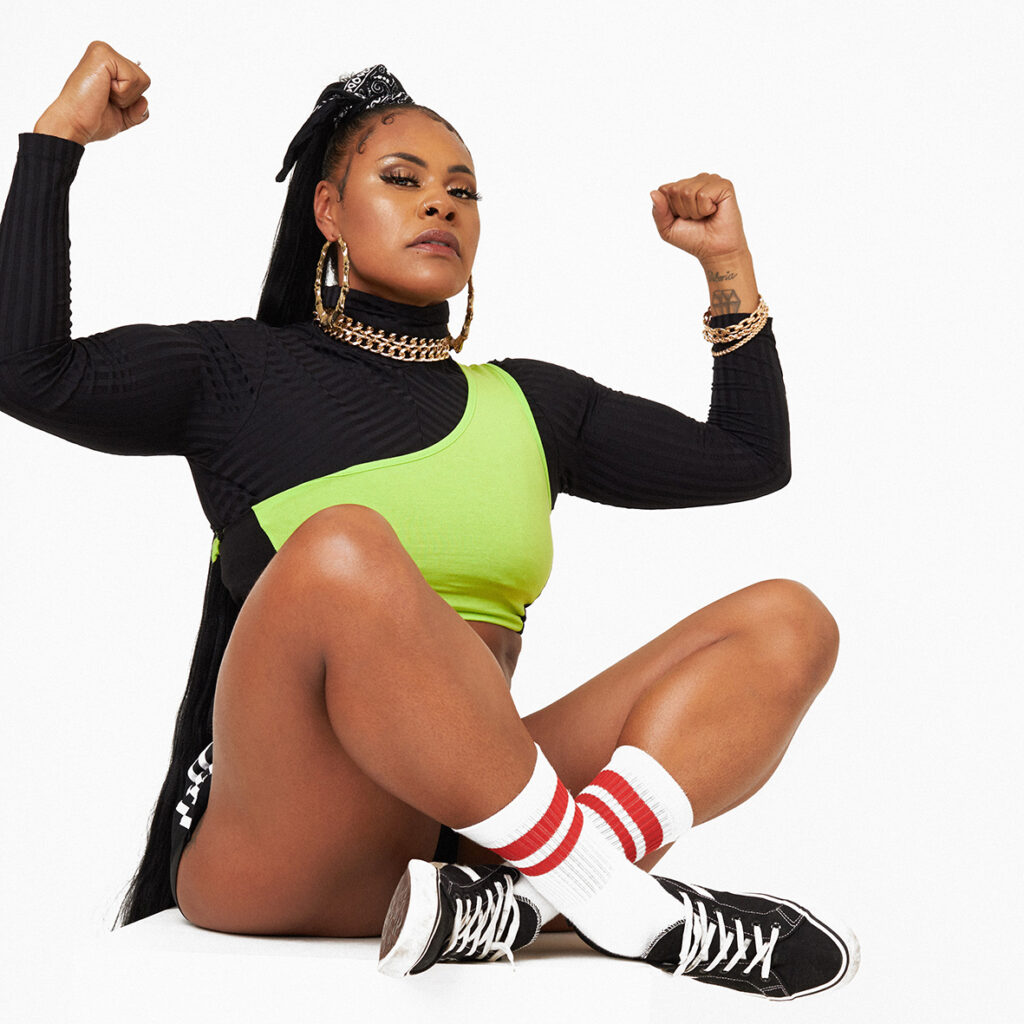 Workshop with Janet Chikane – Bowdown Fashion
On konsthallstorget 6.7 at 17–21
During four Wednesday evenings this summer, we have outdoor workshops on the square outside of konsthallen for 16 years and up. First out as workshop leader is dancer Janet Chikane.
"I have always been super creative and expressed myself through clothes. When I was young, it was difficult for my parents to buy those cool clothes, so I started designing my own clothes. The scissors and I became one. I reuse old garments and pimp them up with new ones by cutting together a new design or by using glitter and textile colors." Let your creativity flow and reuse at the same time! There will be clothes from the Red Cross on site, but you are welcome to bring your own garments and make them new.
For all of you who are 16+. Drop in.
Bring your own clothes to redesign or test with what is on site. Fika is included!
In the square by the art gallery. If it rains, we are inside the Workshop at Malmö Konsthall
Janet Chikane – Bowdown Fashion: ons 6.7 at 17–21