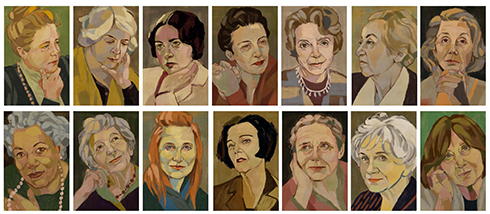 Women Nobel Prize Winners in Literature
-
A conversation about the 14 women who have been awarded the Nobel Prize in literature over time, with a focus on Wislawa Szymborska and Svetlana Alexievich, among others.
Participants: Daniel Sandström, literary director at Bonniers, Agneta Pleijel, author, Ann Lingebrandt, author and Kajsa Öberg Lindsten, translator
Restaurang Smak will be open. Table reservations are advised – phone 040-50 50 35.
Co-organisers: Albert Bonniers Förlag, Bokförlaget Atlas, Bokförlaget Forum, ellerströms förlag, Ersatz, Modernista, Norstedts, Wahlström & Widstrand
Free admission but places are limited.
Illustration: Kristin Lidström