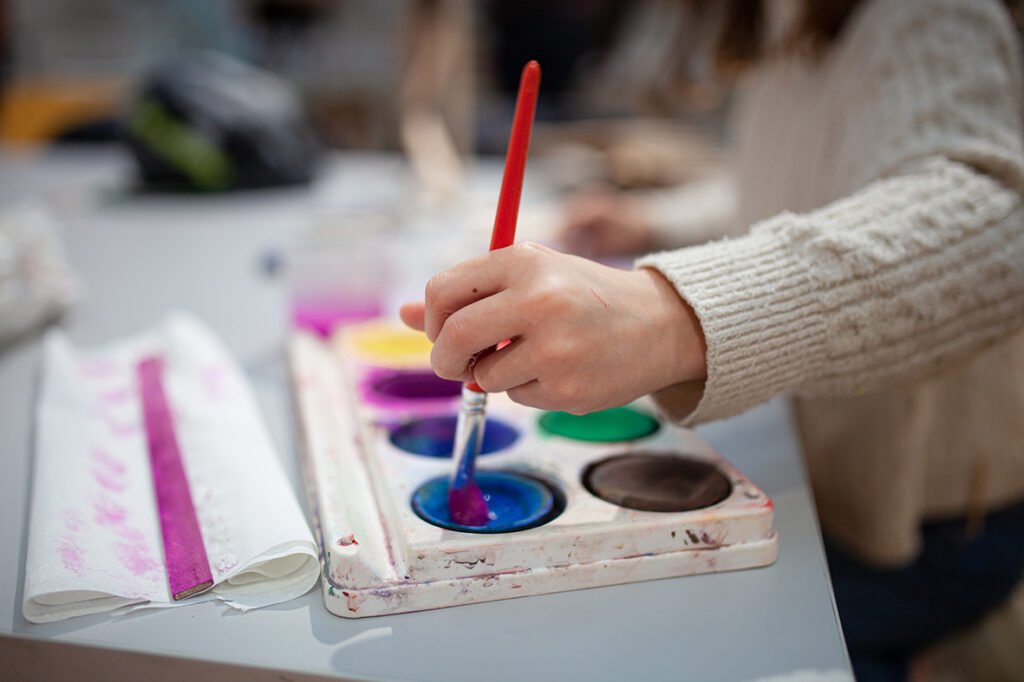 Weekend workshop
1.10 – 27.11 2022
Welcome to the konsthall's ON HOLD arkive, inspired by artist Johan Nahoj's work in the exhibition In the City Grows a Field. We start with a short family guided tour at 1pm and then head to the workshop to test different materials and techniques.
What dreams for the future do you need to have a bit of patience with? What do you want to do tomorrow that you can't do today? And what happens when our dreams, wishes or ideas sit on a shelf and wait? Together, as parts of an archive, objects created under the workshop can start to talk to each other and become a part of a bigger picture. We will work with materials and processes including paint, clay, printing and drawing under the project.
On Saturday 12.11 we offer a tour and workshop in Arabic. Swedish and English-speaking staff will also be present during the workshop.
Information
Drop-in Free admission For all ages We meet for the tour by the main entrance before heading into the Workshop
Time: Tour starts at 1 pm, workshop from around 1.20 pm
October: all Saturdays and Sundays
November: Sat 12.11 guided tour in Arabic Sun 13.11 Sat 19.11 Sun 20.11 Sat 26.11 Sun 27.11