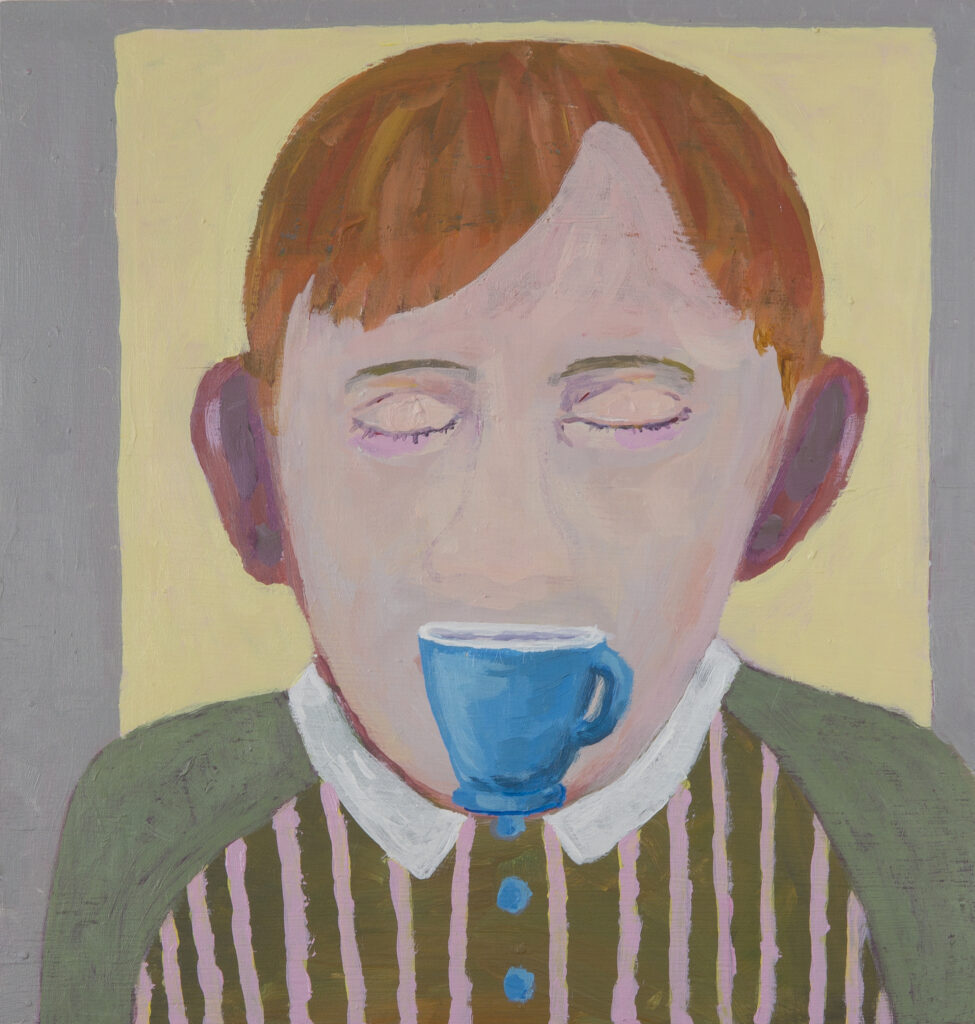 Exhibition in the vitrines: Marianne Andersson Embäck
26.10–16.11 2022
Marianne Andersson Embäck's drawings and paintings are often formed in the intersection between different events and how we remember them. How our memories of childhood can be brought to life by seemingly insignificant everyday objects such as a cup, a shoe or a hat. How time that has passed still remains and is carried within us. Now we exhibit a selection of her works in the vitrines at Malmö Konsthall.
Painting come to life when colour, shape and content merge. The combination of unexpected perspectives, proportions and vibrant colours portray both playful and tender moments from life.
Marianne Andersson Embäck is one of the fifty artists participating in Malmö Konsthall's current exhibition In the City Grows a Field. Her work is showcased in the vitrines as she is this year's recipient of the 1931 Malmö Konsthall Foundation grant. Marianne Andersson Embäck studied at Malmö Art School Forum and Gustavus Primus' Painting School in Gothenburg.
Information
What: Exhibition in the vitrines at Malmö Konsthall
When: 26.10–16.11