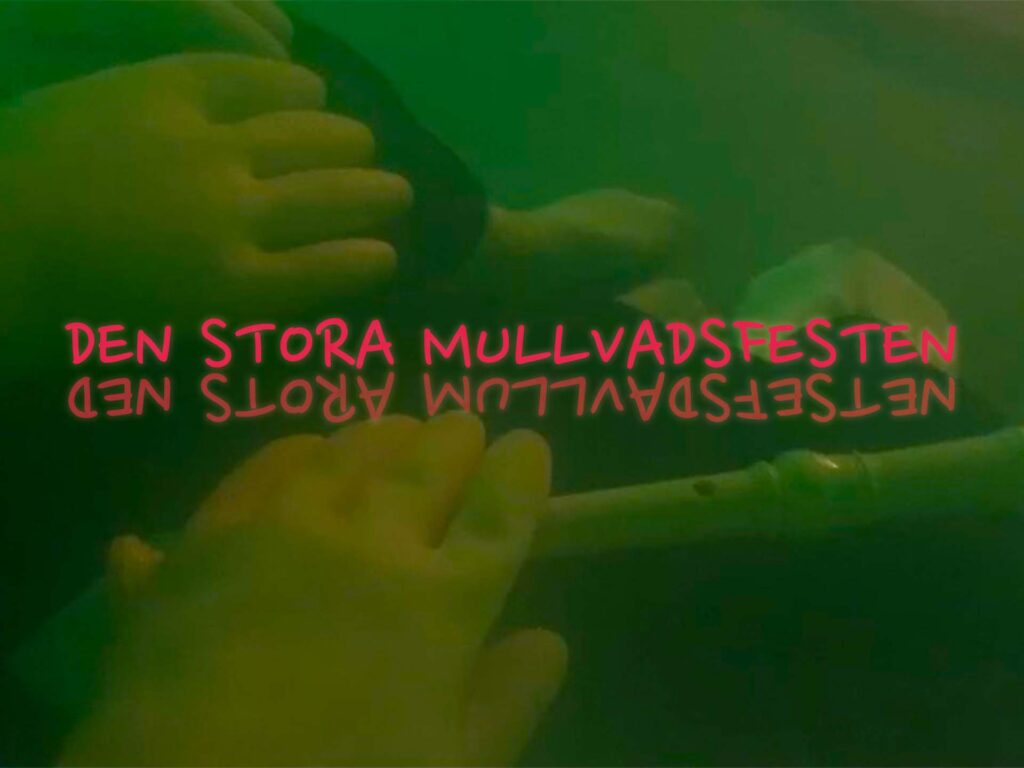 The Great Mole Party
13.1 2022
The big autumn exhibition In the City Grows a Field – 50 artists in Malmö has been one of the most visited in the last few years. To mark the end of the exhibition, we welcome you to a festive programme evening with live music, bagpipes, fire ceremony and DJs under the direction of the artist duo Moloid A…
The mole lives in underground passages and is only up above the ground for short moments. Let's happily burrow into dark recesses and unite for a full evening of live music and cake!
The programme begins with a welcome speech, a toast and cake. During the evening, there will be a party-specific 3D installation with a haunting, mournful speech choir produced by the Malmö artist Helena Fernández-Cavada and the premiere of a mole-inspired short film recorded in the dark basement of Malmö Konsthall. During a fire ceremony, you can burn negatively charged papers – bad reviews, parking tickets, nasty letters or old home work you won't try to learn again – accompanied by bagpipe music by Erik Ask-Upmark, then dance away to Maja Darkest Karlsson, De Empirez and DJ Negritude!
Malmö's Maja Darkest Karlsson is a songwriter, artist and sound designer who has been producing pop music since 2001. De Empirez, based in Gothenburg, entertains with dance music performed on lokole, ekwe, udu and saxophone. Together with DJ Negritude's cocktail of Old school Hip-Hop, Soul and RnB, they get the party going at the triangular dance floor! The bar in restaurant SMAK is open all evening.
Programme:
7.15pm: Moloid A… welcomes with the short film Episode C and "earth cake"
8pm: Performance by Helena Fernandez-Cavada
8.30pm: Concert with Maja Darkest Karlsson
9–10pm: The exhibition is open. Pop-up bookstore in support of Ukraine
9.30pm: Fire ceremony with Erik Ask-Upmark on bagpipes
10pm: Concert with De Empirez
Tonight's DJ: Negritude
The event is hosed by the artist duo Moloid A…, poet Ida Börjel's and artist Lo Hillarp's duo. Operating through the raster of the Mole (the sentient, doing being) they dig, propelled by a longing for the right but seemingly lost subterranean element. Moloid A… strive for a hands-on conspiracy, a space from which we can improvise and take a common leap down into the subterraneoconcious.
Information
What: Cultural event and closing party for the exhibition In the City Grows a Field
When: Fri 13.1 7–11pm
Where: Mellanrummet & restaurant SMAK. Entrance via restaurant SMAK
No registration needed, admission free