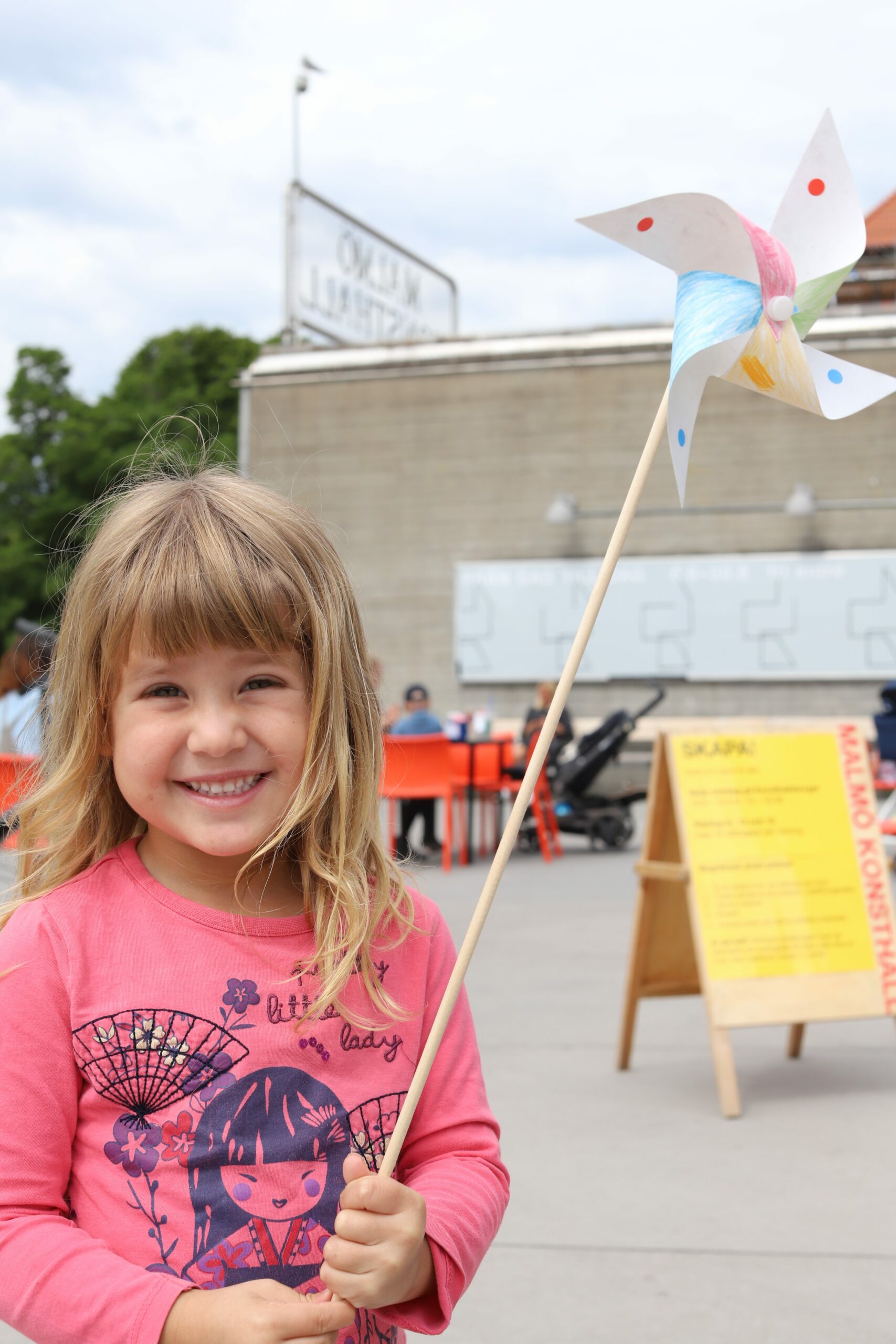 Skapande verkstad på Konsthallstorget i sommar
-
Welcome to our creative workshops at Konsthallstorget (outside the art hall) this summer! 
During the summer of 2020, you are welcome to take part in our creative workshops at the square outside Konsthallen every Wednesday between 10.6 and 12.8 at 1–4.30 pm. Under the guidance of our art pedagogues, and inspired by our ongoing summer exhibition with Luca Frei, you can create your own art work. Luca Freis exhibition From day to day is a great source of inspiration: it presents a broad artistic production and connects both design, craftsmanship, architecture, acoustics and visual creation. The workshops include a short family presentation of the exhibition at 1 pm and 3 pm. 
On a few occasions, Malmö Konsthall also organizes creative workshops in Rosengård and at the libraries (see timetable below).
About Covid-19: To minimize spread of infection we have a limited number of places in our workshops. Some waiting time may occur. No bookings in advance. Warmly welcome if you are healthy!
Creative workshop at Varda, in Vänskapsparken
Tuesday 16.6 at 1–3 pm
Monday–Wednesday 13.7–15.7 at 1–3 pm

Arabic-speaking staff available.
Creative workshops at the libraries
Thursday 6.8 at 1–3 pm, Oxiebiblioteket
Thursday 6.8 at 1–3 pm, Stadsarkivet
Tuesday 11.8 at 1–3 pm, Husiebiblioteket
Wednesday 12.8 at 1–3 pm, Bellevuegårdsbiblioteket
Friday 21.8 at 1–3 pm, Garaget