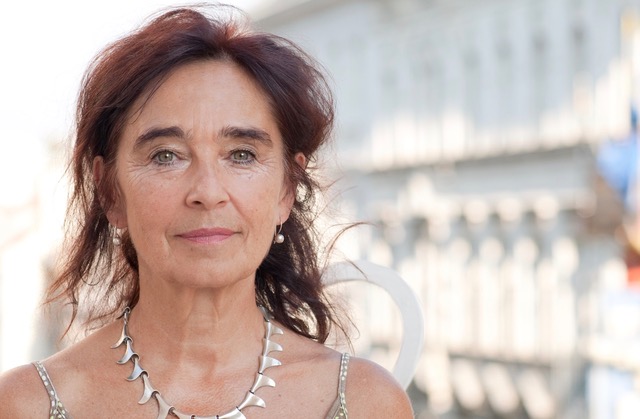 Föredrag av Karin Berger: BACK INTO THE WORLD
-
In her lecture Back into The World: Ceija Stojka: Writing, painting, living the Austrian filmmaker and author Karin Berger takes a look at Ceija Stojka's rare self-portraits. Combining biographical notes and important places, contemporary history, experiences making the films and the books, memories Ceija shared, surprises, and impressions working together with her and being a friend.
How did Ceija find her way to express herself in writing and painting?
How could she manage to live as a survivor of the Nazi camps?
And how could she keep her trust?
The lecture is held in English on Zoom, click here to participate. The lecture will be followed by a Q/A secession. Link will follow here shortly.
KARIN BERGER is an Austrian filmmaker and author. She studied social anthropology and political sciences at the University of Vienna. Since the mid-1970s a freelance journalist and researcher on feminism and resistance. From the early 1980s onwards, she moved to producing documentaries, in 1984 she released her first full-length documentary Küchengespräche mit Rebellinnen (Kitchen-Talks with Rebel Women), a collaborative project, presented the resistance of Austrian women against the Nazi regime. Karin Berger's films are often accompanied by book publications. Her film work with Ceija Stojka was an outcome of publishing Wir leben in Verborgenen (We live in seclusion) (1988). This book started debates about recognizing the persecution of Roma and Sinti during National Socialism and in the Post-war society in Austria. She made two films: Ceija Stojka (1999) and Unter den Bretten hellgrünes Gras (The Green Green Grass Beneath) (2005). Karin Berger continues to work on documentary film and book projects. She lives in Vienna.
In the current exhibition Ceija Stojka at Malmö Konsthall you can see a 36-minute excerpt from Karin Berger's film Unter den Bretten hellgrünes Gras.
Image: Karin Berger. ©Maria Pia Stowasser