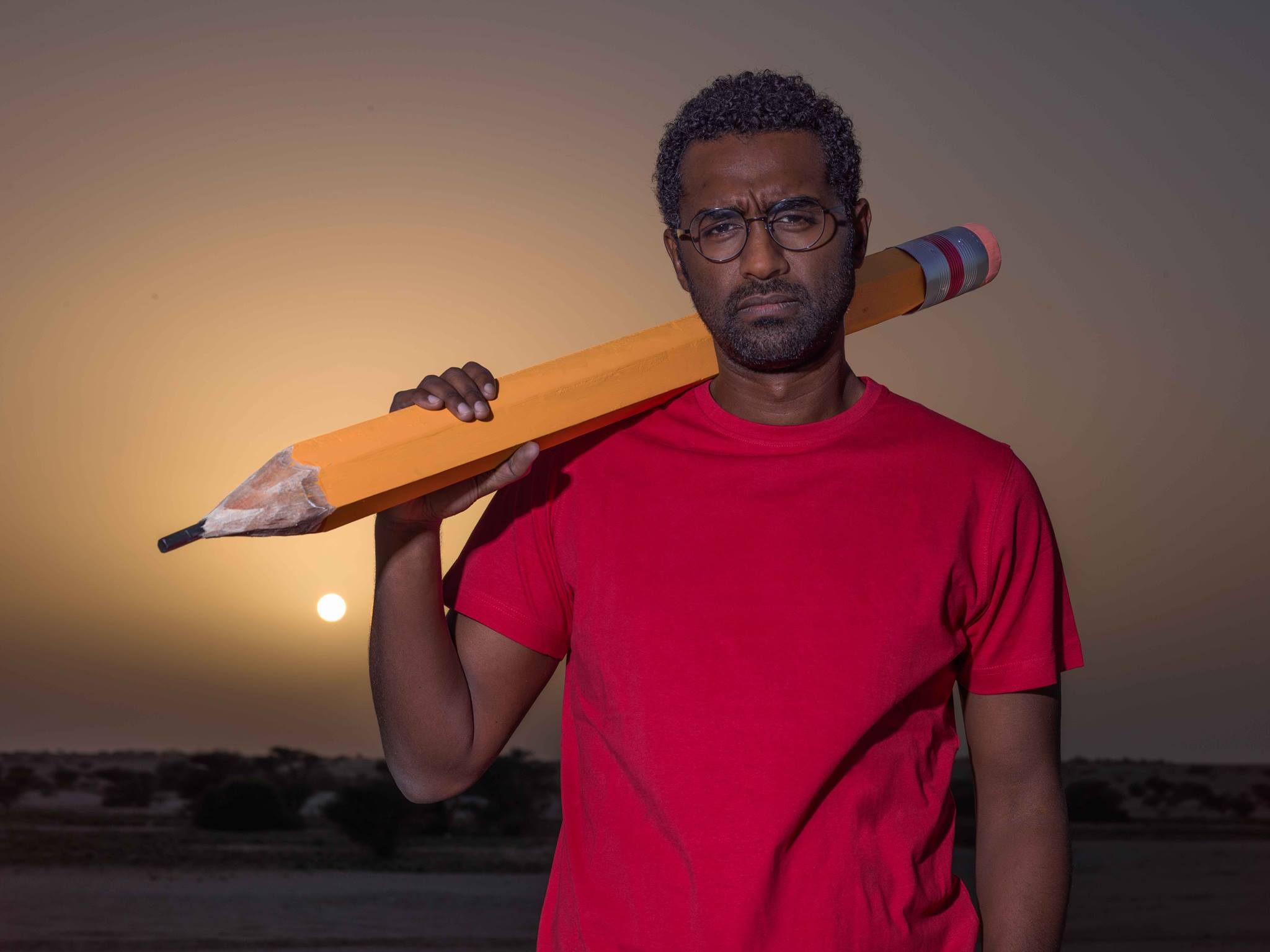 ARTIST TALK: Khalid Albaih
-
*NE! The event is postponed to Sunday January 10 due to the current corona situation
Khalid Albaih, renowned Sudanese artist and political cartoonist, has been featured in media outlets such as the Guardian, NY Times, the BBC and Al-Jazeera due to his influential cartoons that have been shared by thousands of people throughout social media the past few years.
Albaih's cartoons convey criticisms of authoritarianism and injustice, but they also express solidarity and hope for a better future. Sketching the ongoing events of the Arab Spring in 2011, he quickly became an artist of the revolution. Many cartoons were turned into stencils and reproduced on walls in Beirut and Cairo, and are still used by revolutionary groups in his native Sudan, and by political activists in Yemen, Tunis, Syria.
Facing rebuttals from traditional media and publications, owing to his unconventional style and highly critical content, Albaih turned to the internet and social media to promote his work. His facebook page, Khartoon!, a word-play on cartoon and his hometown in Sudan, Khartoum, has no less than 80 000 followers, and have sparked interest and opportunities around the world.
Khalid Albaih is now published widely in international publications including The Atlantic, PRI, and NPR, in addition to his published written social and political commentary in publications such as The Guardian and Al Jazeera.
He is now staying in Copenhagen, Denmark, where he arrived in 2017 as Copenhagen's ICORN artist-in-residence. The International Cities of Refuge Network (ICORN) is an independent organisation of cities and regions offering shelter to writers and artists at risk, advancing freedom of expression, defending democratic values and promoting international solidarity.
The artist talk is free of charge, maximum of 50 people. Book your seat at info.konsthall@malmo.se, marking the e-mail "Artist talk 7.11".
On Covid-19: The program in C-salen allows a maximum of 30 people. The audience is seated with a distance of one meter between every chair, and given the opportunity to keep distance before, during and after the event. We distribute face masks and plastic gloves in the entrance to every event, and encourage you to use them.
In collaboration with ICORN.
Image: Khalid Albaih. Photo: Alejo Arango.