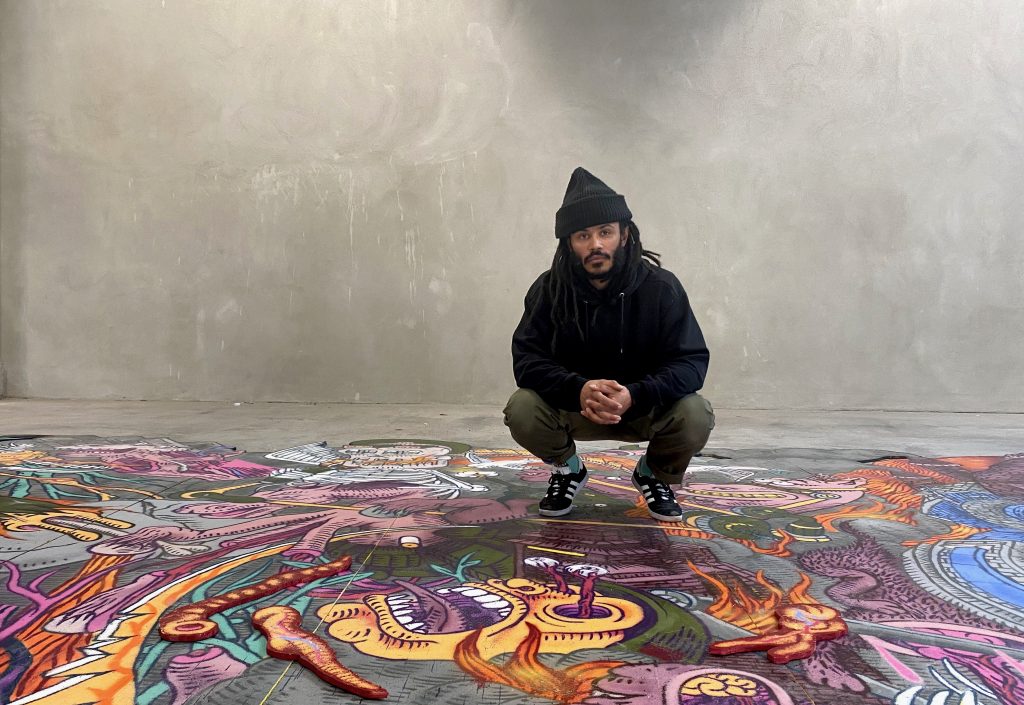 The workshop 10.4 & 7–8.5 2022
Meet Kim Demåne, the artist who has created the exhibition Human City in the Workshop! After an introduction to the exhibition and Kim's working methods, participants can test spray paint and create parts for a joint work of art.
From 12 years, 15 seats per occasion, pre-registration required. Sunday 10.4 – at 1-4 pm Saturday 7.5 – av 1-4 pm Sunday 8.5 – at 1-4 pm
Pre-register to lucy.smalley@malmo.se  
About the artist
Kim Demåne (b. 1988, Ronneby) is an artist active in mural painting, drawing, animation and sculpture. Kim has been based in Malmö since 2017 and over the past decade, Kim has painted portals to his universe in the public space. In the past year, he has had major design assignments in Gothenburg and Kristianstad, a mural for Artscape in Sofielund. Kim is also part of Stewdio Seved.