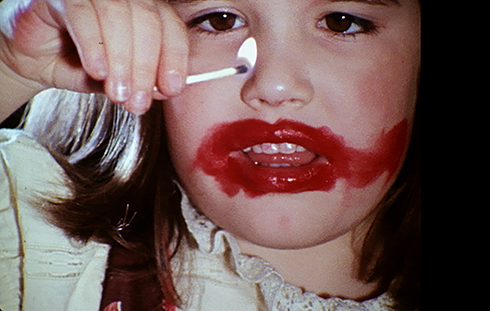 Short films by Leslie Thornton
-
The American artist Leslie Thornton has worked with film since 1975. In her films, she explores how meaning can be created, produced and distributed via and within media. Thornton: "I see myself as writing with media, and I position the viewer as an active reader, not a consumer. The goal is not a product, but shared thought."
The first part of her epic film series Peggy and Fred in Hell (1984–2014), The Prologue, will be shown together with some of her experimental short films.
• Jennifer, Where Are You?, 1981 (10 min.)
• Peggy and Fred in Hell: The Prologue, 1985 (21 min.)
• Strange Space, 1993 (4 min.)
• The Last Time I Saw Ron, 1994 (12 min.)
• Barbie Melts, 2017 (11 min.)
Courtesy konstnären and Rodeo, London/Piraeus
In cooperation with IFEMA – International Female Film Festival Malmö
Free admission but places are limited.
Image: Leslie Thornton, Jennifer, Where Are You?, 1981 (still). 16mm film transferred to digital video. Courtesy the artist and Rodeo, London/Piraeus