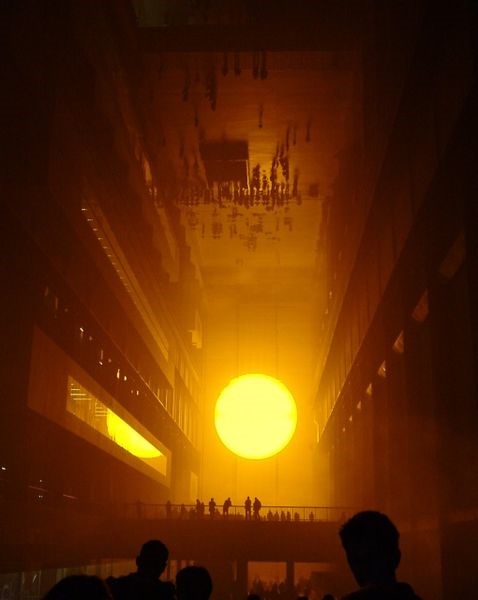 SEMINAR: Art, Science and Environment
-
In science, as well as in art, our human means of perception and the limits of our ability to observe, understand and express the reality we live in are investigated. In our time, the questions of how we are to achieve a sustainable development – and deal with the immense environmental challenges facing the world and humankind – are burning topics for scientists and artists alike. At the seminar on 21 November, we will explore these interfaces between art and science.
Jonas Alwall, sociologist and lecturer at Malmö University, and Linnéa Havsfjord Lindgren, with a background in art as well as environmental studies, will lecture and lead a discussion with the audience.
Co-operator: Malmö University. Free, but limited number of seats.
Image: Olafur Eliasson, The Weather Project, 2003. Turbin Hall, Tate Modern, London.