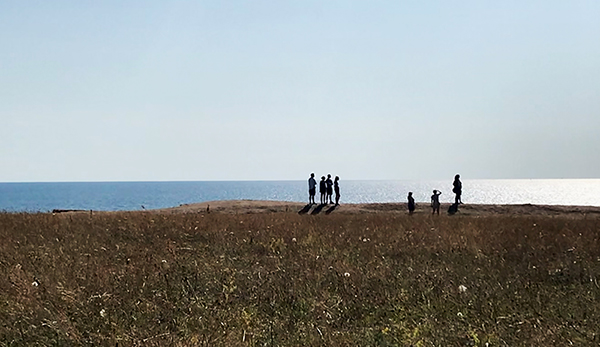 SEBASTIAN MOSKE: I myth you – take #1
I myth you – take #1 is a performative investigation of literature from the 20th century Swedish literary canon.
Four performers are preparing for a possible performance at night, the camera is observing them reading lines, playing music and investigating the city at night. This presentation will show the first of two videos reflecting the experiences, discussions and readings during Sebastian Moske's stay in Malmö with questions around community and society. And the pleasure of narrative thrills.
Sebastian Moske, Berlin, is currently staying in Malmö on a residency period organized by IASPIS and Malmö Konsthall. In his artistic practice Sebastian Moske works with the Western literary canon as an archive of emotions and a possible psychological template. Text-collages of cut-up lines are used as scripts for performers to interpret. Video-images are shot on locations relating to the texts. Improvisations and readings meet with performative actions on location.
Image: Sebastian Moske, I myth you, 2021