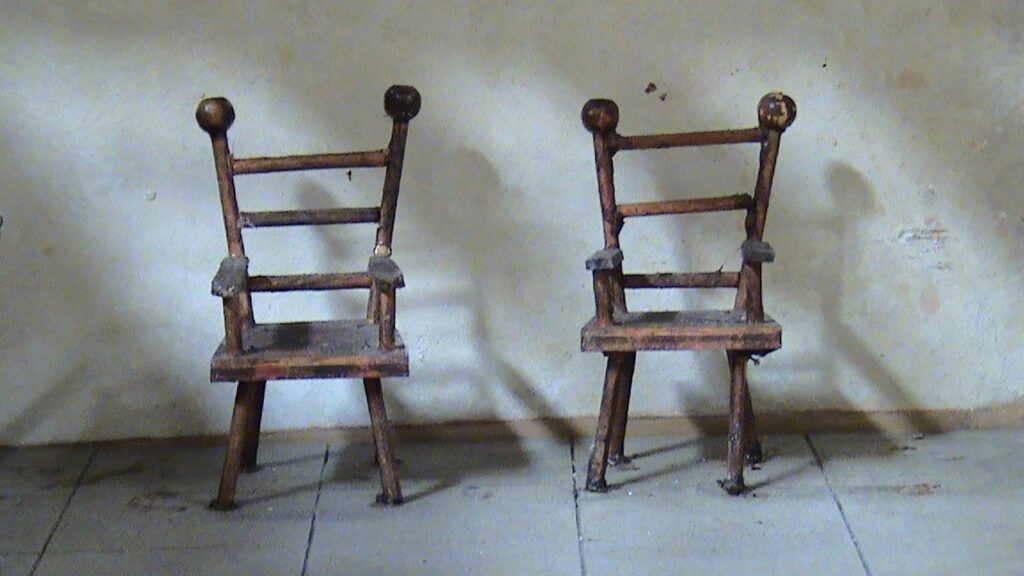 Release & reading: VAMPYR (Vampire)
14.12 2022
Welcome to the release of Filmögon's publication VAMPYR by Jakob Ohrt at Malmö Konsthall on December 14th. Along with the publication, a reading by Rasmus R. Streith from his essay from VAMPYR is presented. The reading takes place at 18:00 inside Streith's installation The Un dead in the art gallery's exhibition In the City Grows a Field.
The publication VAMPYR is based on images of the original set models of Carl Th. Dreyer's film La Passion de Jeanne d'Arc (1928). The models were handmade by the art director Hermann Warm and are now stored in the archives of The Danish Film Institute. Using an early digital camera, which transfers images directly to a DVD format, the artist Jakob Ohrt has documented the set models in a 16:9 aspect ratio, giving the impression that they are stills from a film. Accompanying the grainy digital images is an essay written by the artist Rasmus R. Streith. Together, text and images form a work of fiction with the models as protagonists and the archive as the set, an archeology of cinematic ruins, forgotten objects and memories. The publication lends its title from another film by Carl Th. Dreyer and as Jakob Ohrt himself puts it: "Vampyr (Vampire) because Joan of Arc is immortal. Because the project exists by sucking the blood of an existing work. Because the vampire as a character, like Joan of Arc, goes hand in hand with film history. A found title for a found set. A neglected corpse, hidden away in a coffin."
The publication will be sold to a release price in both Swedish and English. VAMPYR is supported by Kulturrådet, Svensk-danska kulturfonden and Fondet for Dansk-Svensk Samarbejde.
.
Information
What: Release & reading
When: Wed 14.12 at 5–7 pm
Where: C-salen & the exhibition space
Admission free