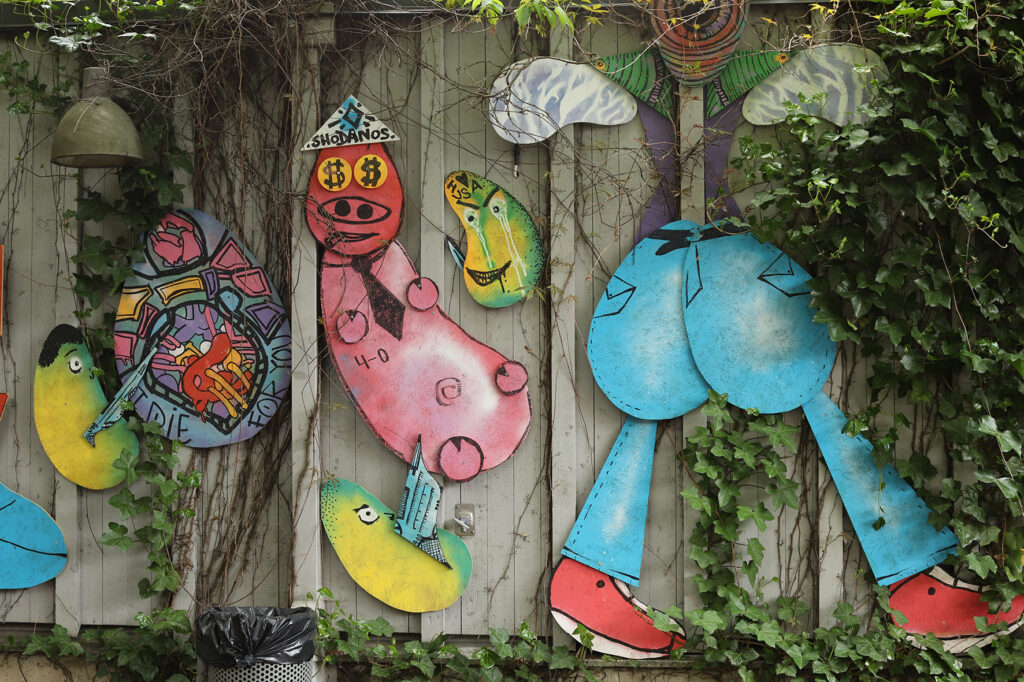 A letter to the future
Public co-created artwork in the summer of 2022
A letter to the future is a public co-creative artwork made during 12 workshops with year 9 and high school classes in Malmö and the general public, together with street artist Kim Demåne. It is a collaborative project between Malmö Konsthall and the organization Helamalmö.
The artwork was created during and inspired by Human City – an exhibition by Kim Demåne at Malmö Art Gallery 9/4 – 15/5 2022. A letter to the future is a development of themes in Demåne's exhibition and is about what young people would like to say to the future. The result is a world of images and important messages where the imagination flows freely and everyone's voices are included.
Information
A letter to the future will be shown on parts of Malmö Konsthall's facade and Restaurant Smak's courtyard during the summer of 2022.
TAU Hantverksskola, Årskurs 1
Hermodsdalsskolan, 9C
Velandergårdens sjukhusundervisning
Glokala Folkhögskolan
Bryggeriets gymnasium, Årskurs 1
Söderkullaskolan, 9A, 9C och 9D
Cybergymnasiet, Årskurs 3