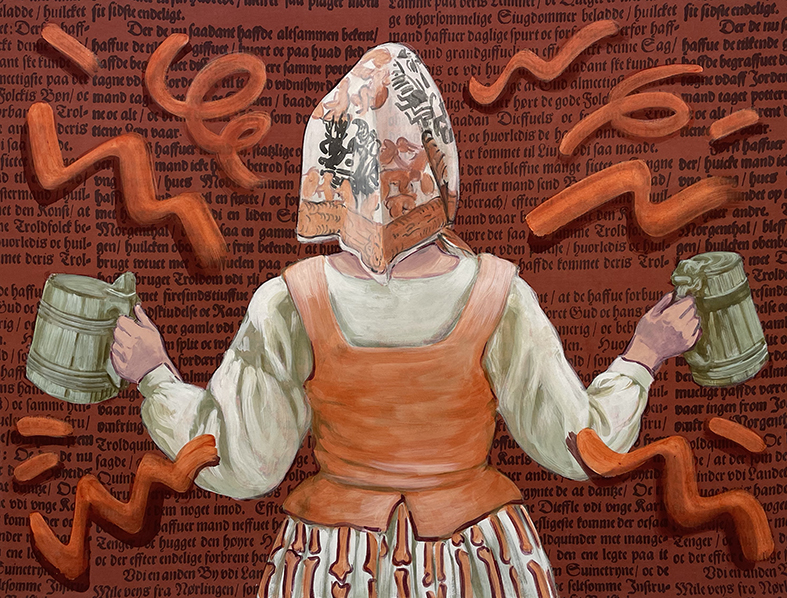 Performance with Sigrid Holmwood
3.12 2022
The artist Sigrid Holmwood shows how to make pigment from the plant madder, while she tells the story of Malmö's witch trials in 1590.
Sigrid Holmwood – one of the 50 Malmö artists participating in the ongoing exhibition In the city grows a field – makes a performance in which she produces pigments from madder and talks to the audience about the background to Malmö's witch trials in 1590. Madder is one of the historically most important red plant dyes. Holmwood will also talk about how Malmö's witch trials and madder relate to her work in the exhibition (pictured above), and welcomes questions and dialogue. Holmwood's performance will run continuously for an hour. In Swedish.
Sigrid Holmwood (b. 1978, Hobart, Australia) lives and works in Malmö. She is educated at Goldsmiths College, London (2021); College of Art, London (2000–2002) and BFA Ruskin School of Art, Oxford University (1997–2000).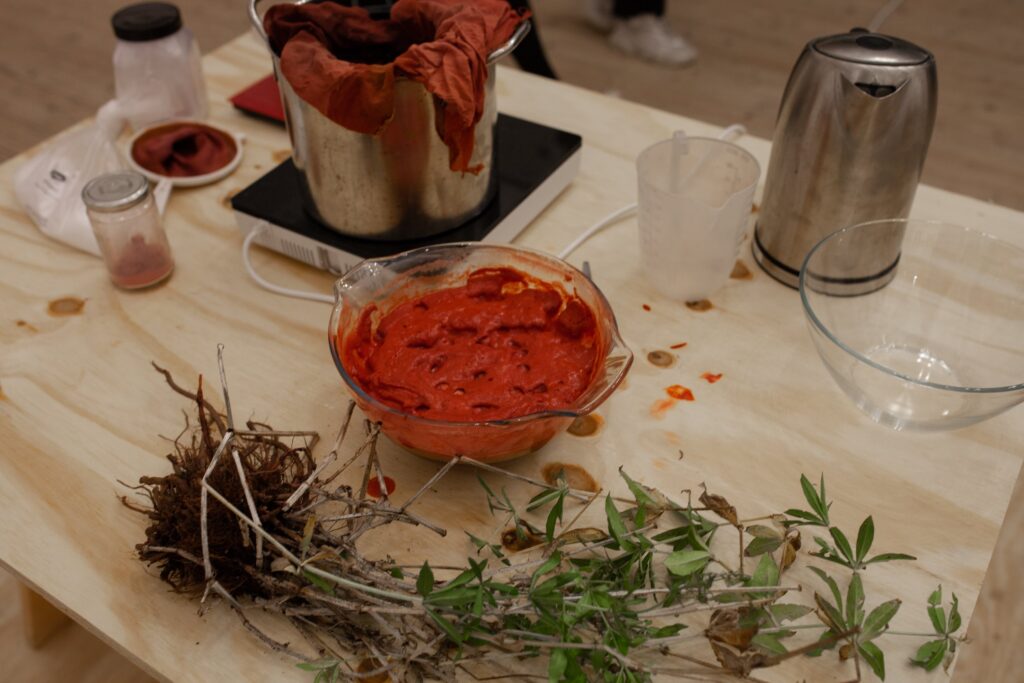 Information
What: Performance
When: Sat 3.12 at 1–2 pm
Where: The Exhibition hallLanguage:: Swedish
Drop in, admission free