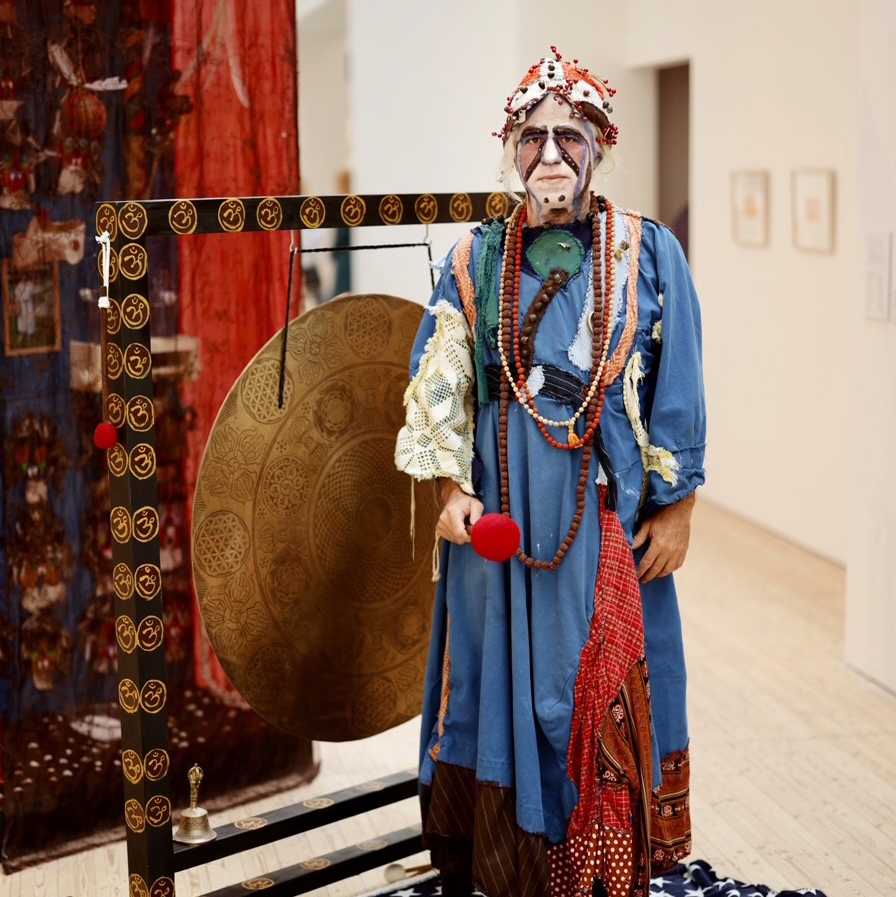 Gong bath with Sergio Augusto
4.12 2022
In a gong bath, you let the vibrations of the gong wash over your body and mind, and the feeling of bathing in a sea of ​​sound fills your consciousness. Experience a gong bath led by the artist Sergio Augusto, one of the artists in the ongoing exhibition In The City Grows a Field – 50 artists in Malmö.
The gong bath begins with sound yoga as a warm-up. Bring your own yoga mat, blanket and pillow.
Augusto's visual world is populated by characters who exists on the screen as well as in realms beyond – painting, costumes, performance and objects live seamlessly side by side. He insists on an art that charms, enthuses, confuses, troubles, disarms and dreams. During his performances, he opens up his colorful, playful world to the audience – make sure to visit the exhibition on one of these days.
Information
What: Gong Bath
När: Sun 4.12 at 3.30–4.30 pm
Where: C-salen
Admission free, drop in