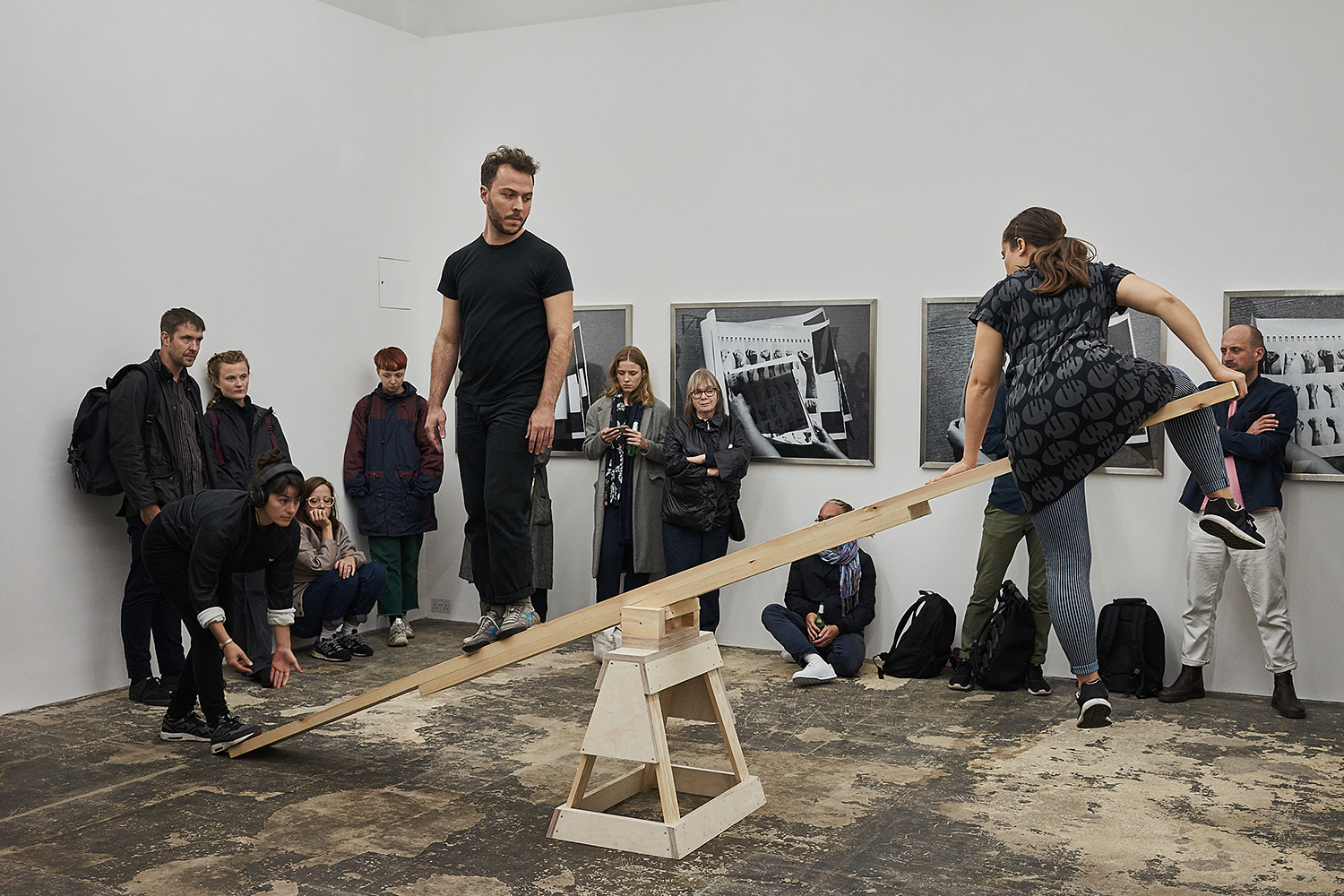 PERFORMANCE: Simone Forti's See Saw
-
In connection to the exhibition Från dag till dag [From day to day], Luca Frei recreates the performance piece See Saw (1960), originally by Simone Forti, in collaboration with three dancers (Nidia Martínez Barbieri, Khamlane Halsackda & Majula Drammeh) from the group Nya Rörelsen. The performance will take place on the closing day of the exhibition. The work was first shown under the direction of Luca Frei at the Moderna Museet in 2015.
After the performance, at 3–3.30 pm, the artist Luca Frei is on site to sign the exhibition catalogue in the book shop. The catalogue can be bought in the book shop for SEK 80.
Simone Forti. See Saw, 1960. The Museum of Modern Art, New York. Committee on Media and Performance Art Funds. © 2020 The Museum of Modern Art, New York
Photo: Anne Tetzlaff. Image taken at Hollybush Gardens i London.