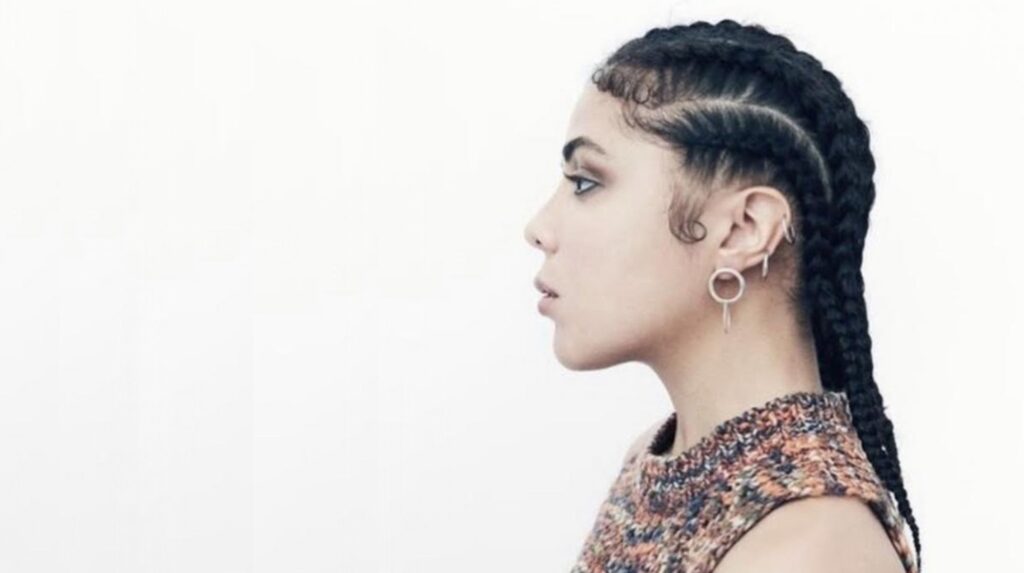 Performance: Mapei
Reading of Åke Hodell 3.5 – 8.5 2022
To the exhibition Åke Hodell – Resistance, curator Elena Wolay has invited musicians, performance artists, poets and authors to activate works by Åke Hodell in various ways. The program day is a part of Kulturförvaltningen in Malmö Stad's initiative Öppna Malmö – which aims to raise issues of discrimination, including anti-black racism.
Mapei's residence revolves around the theme Black Power, which is one of five themes in Åke Hodell's exhibition. A recurring theme in several of Åke Hodell's works is people's struggle for survival, which is made clear in his relationship to the Black Power movement. One example is the sound work Where is Eldridge Cleaver? from 1968, where slogans used by the Black Panthers echo along with a chorus of repeated questions about where the missing Black Panther activist has gone: "Where is Eldridge Cleaver?".
During the week Mapei will read from literature carefully selected by curator Elena Wolay.
Curator Elena Wolay about Mapei:
"Mapei's art got me inspired early on. She became a strong voice in the 00's and created spaces where we as minorities could feel free. You could say that Mapei has debuted several times in different guises. When the single and video Video Vixen was released, it became a strong voice for exclusion. It is with great honor to collaborate and connect two art forms (Mapei and Hodell) which for me have meant a lot in a liberation from the notion of how, who and what the working class should and can become in society. Let yourself be inspired by Mapei during the week.
About Mapei:
Mapei (Jacqueline Mapei Cummings), born in 1983 in Rhode Island, USA, is an American-Swedish singer. At the age of ten, USA-born Jacqueline Mapei Cummings moved with her mother to Sweden and began a new life in a foreign country. Having to learn to handle various new situations from an early age has left its mark on Mapei, who has often struggled to find her own identity. Only recently could she finally come to terms with the image of herself as an artist and creator. This inner journey has inspired her art. Some popular singles are Video Vixens, Don't Wait and Change. In 2019, she released the album Sensory Overload which was also made as a visual music album and was shown on SVT.