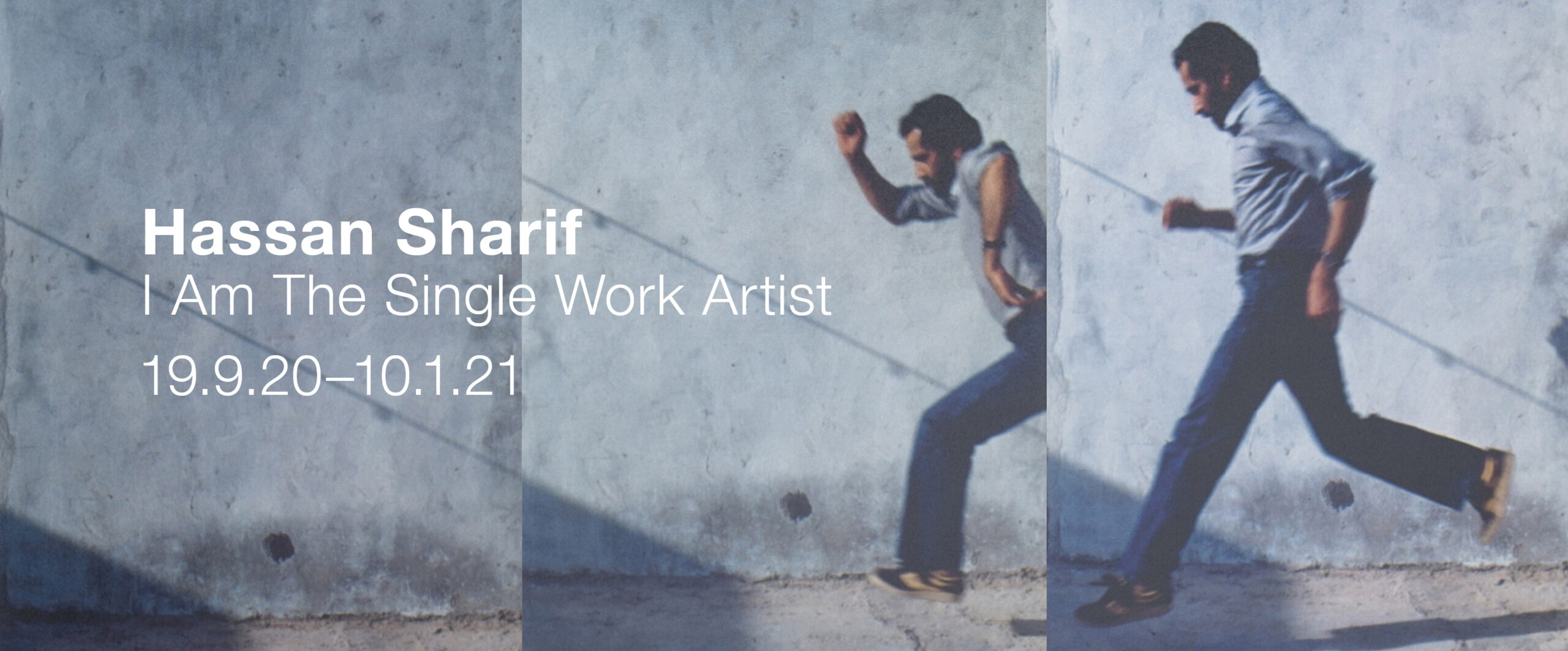 OPENING WEEKEND: Hassan Sharif: I Am The Single Work Artist
-
On the 19th of September, Malmö Konsthall opens the exhibition Hassan Sharif: I Am The Single Work Artist, which is on view during the period 19.9.2020–10.1.2021. On the opening weekend, the following special programs are offered.
Curator talk with Mats Stjernstedt 19.9 at 10.15–11 am (doors open at 10 am)
Exclusive tour of the exhibition before it opens to the public at 11 am. Mats Stjernstedt, director of Malmö Konsthall, presents the exhibition. The talk takes place in a sitting formation in the exhibition space for a maximum of 50 people. Registration is required by email to info.konsthall@malmo.se. In Swedish.
Guided tour 19.9 & 20.9 at 2 pm
A guided tour of 45 minutes (in Swedish) for a maximum of 15 people. Tickets can be picked up the same day, free of charge, in the bookstore.
Creative workshop 19.9 & 20.9 at 11 am–4.30 pm
The workshop space at Malmö Konsthall has been renovated and now opens the doors to an accessibility-adapted and colorful studio! The opening hours are extended by two hours and the studio opens already at 11 am instead of 1 pm throughout the autumn. A maximum of 30 people in the studio at the same time. Short introductions to the exhibitions for families at 1 and 3 pm. All ages welcome!
The exhibition is presented in Swedish, English and Arabic with an introductory text in three languages. An audio guide is available in Swedish & English, both for children and adults. Guided tours in Arabic 18.10 at 3 pm, 11.11 at 7 pm and 12.12 at 3 pm.
Photo: Hassan Sharif, Jumping No. 1, 1983. Courtesy of Hassan Sharif Estate; Alexander Gray Associates, New York; gb agency, Paris; Gallery Isabelle van den Eynde, Dubai..
This exhibition is originally organized by Sharjah Art Foundation, Sharjah, UAE, and curated by Hoor Al Qasimi. The European tour of the exhibition has been organized by Sharjah Art Foundation in collaboration with Krist Gruijthuijsen, KW Institute for Contemporary Art, and Mats Stjernstedt, Malmö Konsthall.