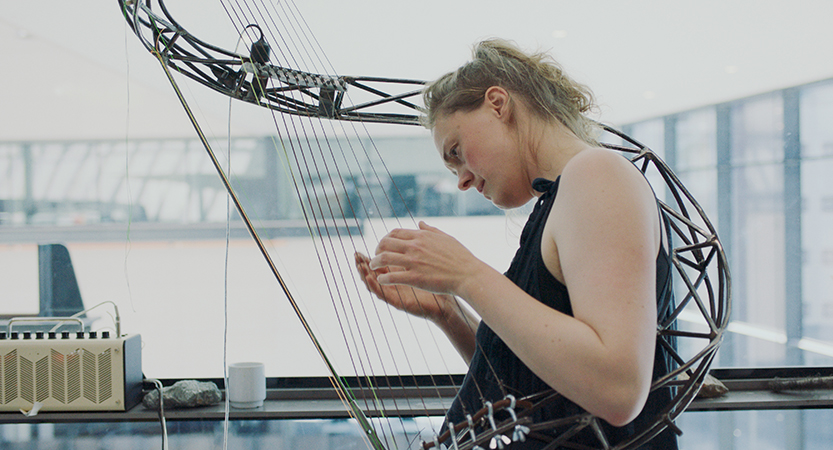 NORDISK PANORAMA: Manifesto by Ane Hjort Guttu
Malmö Konsthall presents in co-operation with Nordisk Panorama the Norwegian artist Ane Hjort Guttu's latest film Manifesto from 2020.
Manifesto is about a school hidden inside another school. An art department of a major university, both students and faculty staff, is so frustrated by the many impositions and requirements decreed from above that they have decided to manage themselves. They act as a subordinated department and appear to follow all the rules but they do everything their own way without asking.
The film is 27 minutes long. Part of Nordisk Panorama Film Festival 2021.
Ane Hjort Guttu (b. 1971) is a Norwegian artist and filmmaker based in Oslo. She works in a variety of media, but has in recent years mainly concentrated on film and video works, ranging from investigative documentary to poetic fiction. Among recurrent themes in her work are the relationship between freedom and power, economy and the public space, social change and limits of action. Guttu is also a writer and curator, and since 2016 Professor of Contemporary Art at the Oslo National Academy of Fine Art. Her films include among others How to Become a Non-Artist (2007, short), Arket er strekens verden/The Paper Is The Line's World (2009, short doc), Frihet forutsetter at noen er fri/Freedom Requires Free People (2011), Dette er alle steder/This Place Is Every Place (2014, short), Møbler er ikke bare møbler/Furniture Isn't Just Furniture (2017, short), and Manifesto (2020, short).
Image: Ane Hjort Guttu, Manifest, 2020 (film still)
Information
16–23/9 in C-salen.